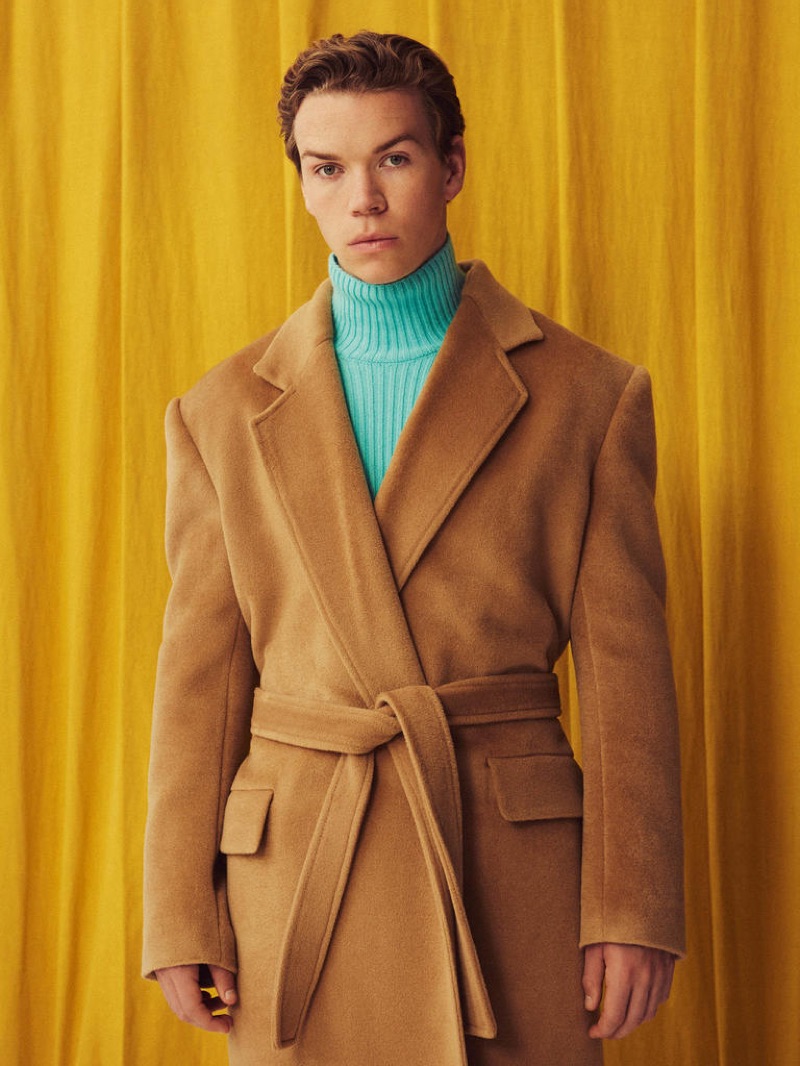 Will Poulter dons colorful fall looks as he connects with Harrods magazine. Pelle Crépin photographs the actor while Becky Palmano looks after styling. She outfits Poulter in chic pieces from brands such as Givenchy and Balenciaga.
Poulter talks to Harrods about one of his latest projects, Midsommar. Sometimes, the greatest form of horror in everyone's lives is not a supernatural experience – a ghost or being pursued by a slasher. It comes in the form of break-ups or losing someone really close to you.
Related: Will Poulter Goes Sporty for L'Officiel Hommes Turkey Cover Shoot
The 26-year-old actor continues, Things that are very, very real, that we're all likely to experience. Ari tethers you to more supernatural concepts with very real, accessible experiences that you're likely to come into contact with, and that's the genius of his work. Read more at Harrods.com.
Will Poulter Harrods Magazine Photo Shoot