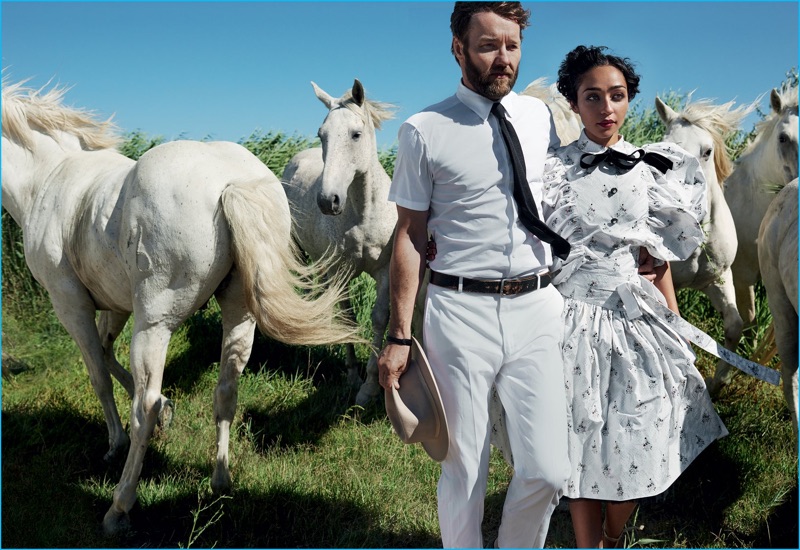 Loving co-stars Joel Edgerton and Ruth Negga star in a new spread for Vogue's November 2016 issue. The actors steal a page from their anticipated film, which follows the story of Mildred Jeter and Richard Loving. The heroic interracial couple are responsible for the 1967 landmark civil rights case, Loving v. Virginia.
Related: Joel Edgerton Covers GQ Australia, Discusses Film Choices
Conveying a romantic narrative for their Vogue story, Edgerton and Negga link up with fashion photographer Mario Testino. While Camilla Nickerson styles Negga in dreamy dresses, Michael Philouze outfits Edgerton with a rugged charm. The Australian actor wears a series of monochromatic and denim numbers.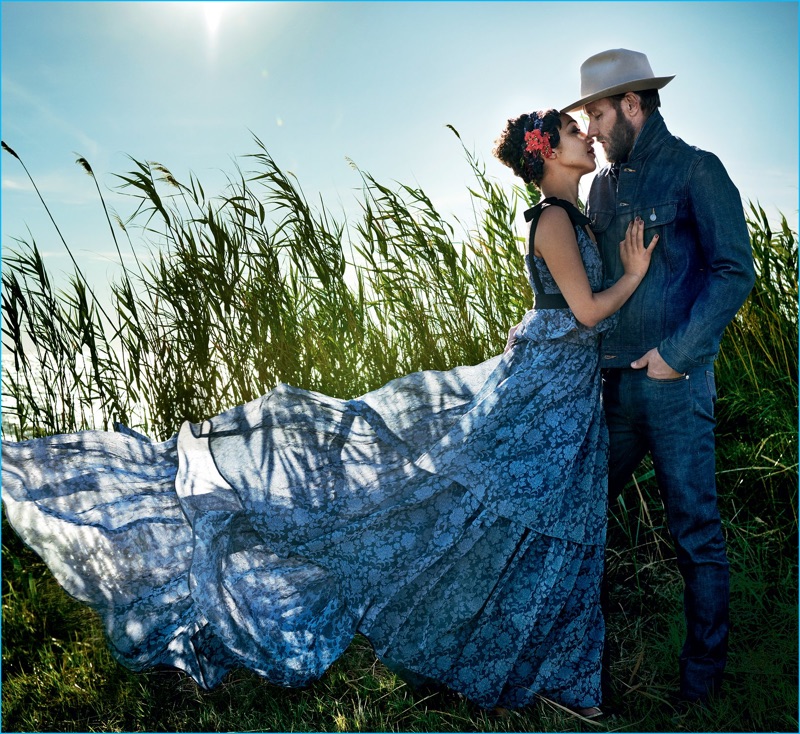 Joel Edgerton on Loving v. Virginia Being Relevant Today
Bringing the story of Mildred Jeter and Richard Loving to the big screen, Edgerton compares the fight of interracial couples to their gay peers today. The 42-year-old actor explains, "That's the double beauty of the film. It's a racial period piece, but it also echoes very loudly today."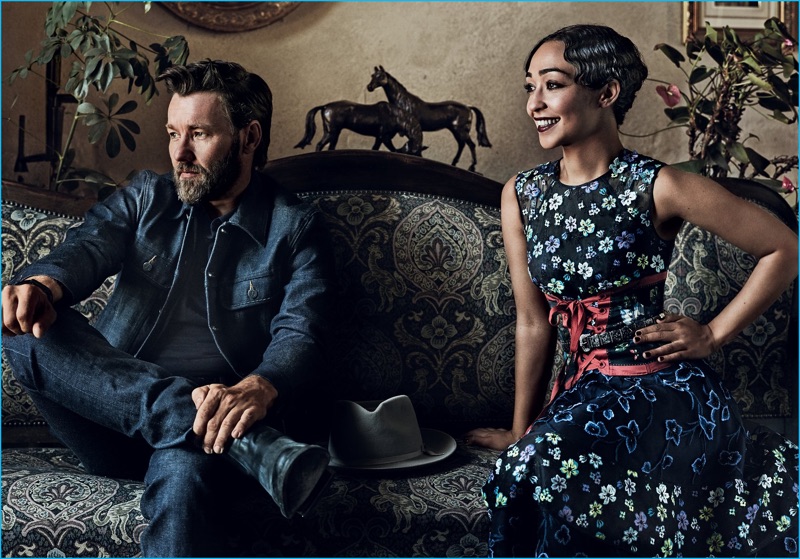 Ruth Negga on Identifying with Mildred Jeter
Irish and Ethiopian, Negga discusses how she identified with Mildred Jeter. The actress says, "Land and home and community are super important. When I was playing her, I tried to imagine I couldn't go home again because of whom I married. It must have drained the lifeblood from her." Read more on Vogue.com.
Joel Edgerton & Ruth Negga Vogue Photo Shoot