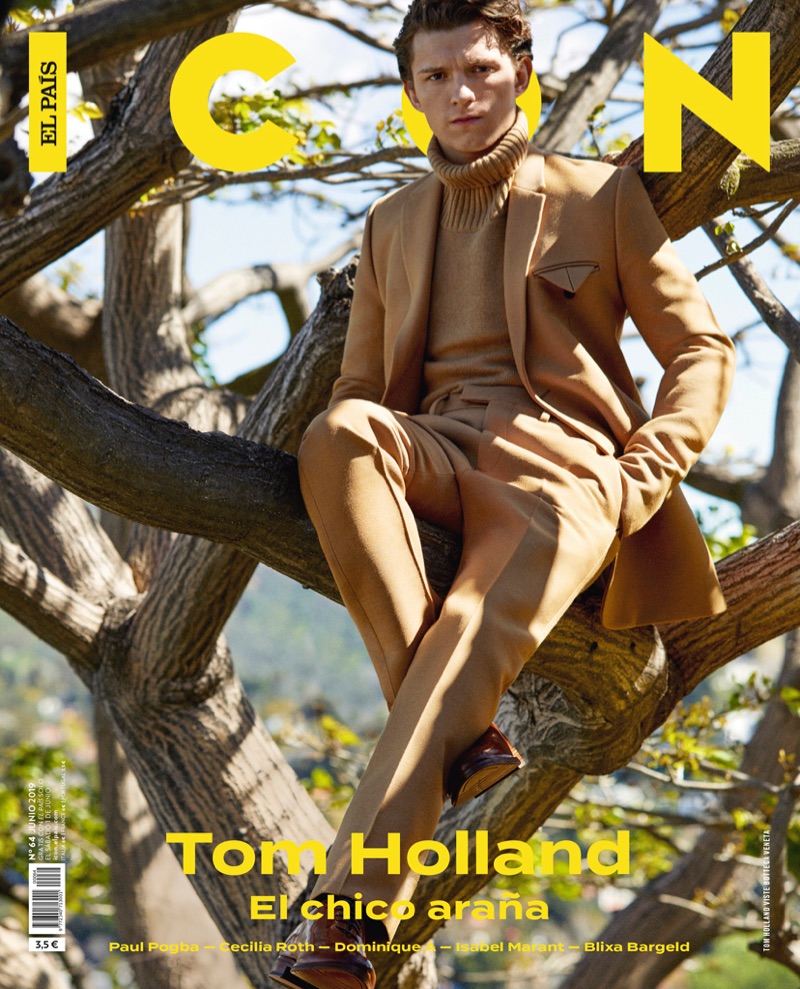 Ahead of the release of Spider-Man: Far From Home, actor Tom Holland covers the June 2019 issue of Icon El País. Michael Schwartz (Atelier Management) photographs the British actor for the occasion. Meanwhile, Jason Rembert styles Holland in fashions from brands like Prada and Balenciaga. Talking to the magazine, Holland recalls testing for the role of Spider-Man with Robert Downey Jr.
Related: King of Swing | Tom Holland Relaxes Poolside with British GQ
Holland originally wanted to improvise some lines but was told no. However, in a translated quote, Holland shares, So I learned them, for the first time in my career. Then I come to the studio, start the scene with Downey and go and change the first line. Holland continues, I stayed like…what? Then I changed the second line. And he changed the third and suddenly we had spent ten minutes improvising.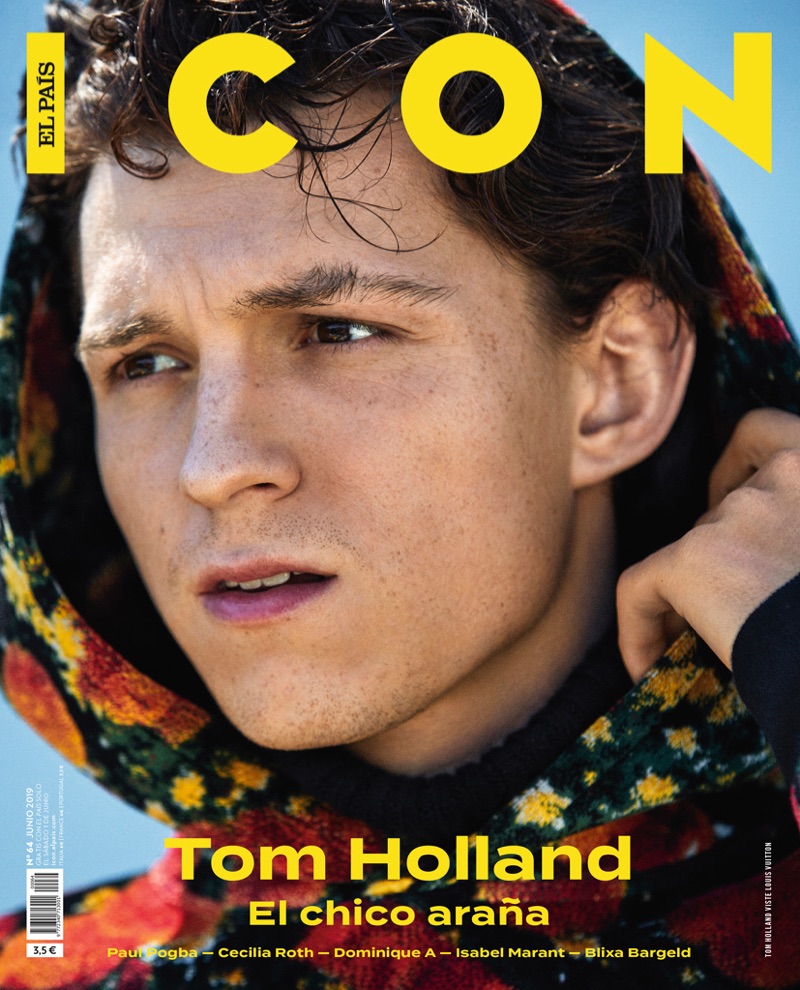 Tom Holland Icon El País Photo Shoot