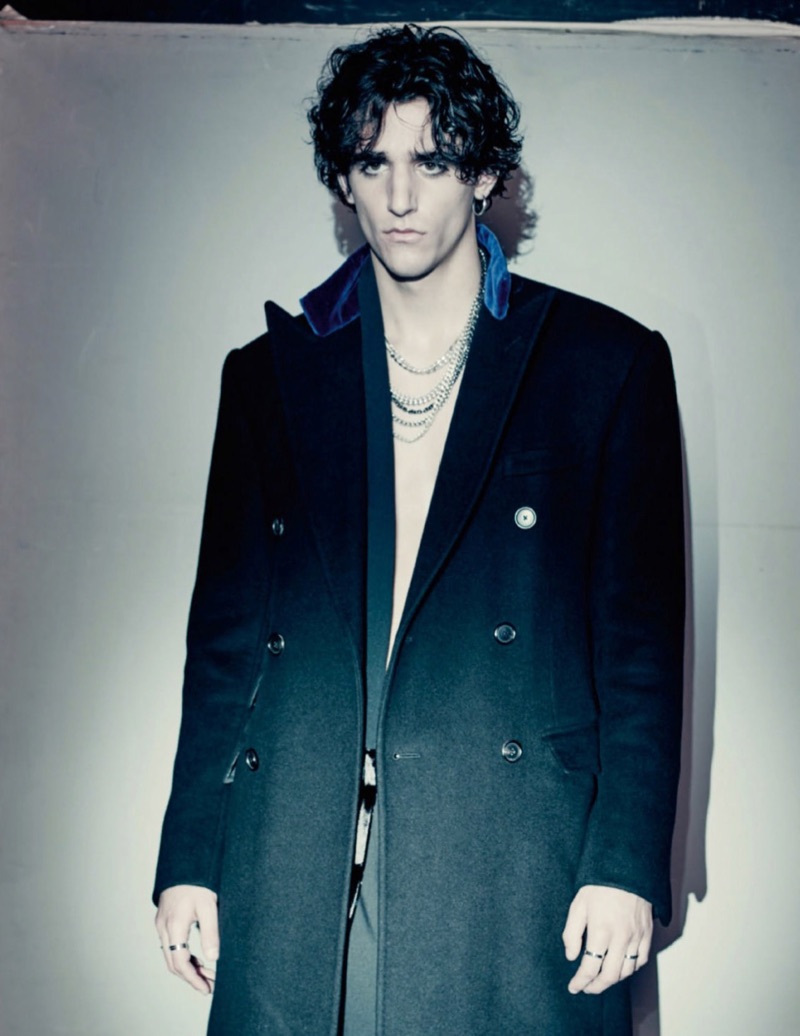 Tamino continues to prove his fashion prowess after a Missoni campaign. The 22-year-old musician takes to the pages of Vogue Hommes Paris for a feature lensed by photographer Paolo Roversi. Looking after styling, Anastasia Barbieri dresses Tamino in a mix of spring-summer and fall-winter 2019 pieces. Front and center, Tamino dons brands such as Saint Laurent.
Related: Tamino Fronts Missoni's Stunning Spring '19 Campaign
Discussing his penchant for Ann Demeulemeester with the Vogue Hommes, Tamino explains, With Ann, I understood that a garment could be the extension of who you are, that comfort didn't exclude the singularity of a look. He continues, Today, my creativity varies according to what I'm wearing. Connecting music to fashion, Tamino says, A fabric, a cut, an attitude can bring a melody to life. The correspondence between the two seems obvious to me.
Tamino Vogue Hommes Paris Photo Shoot