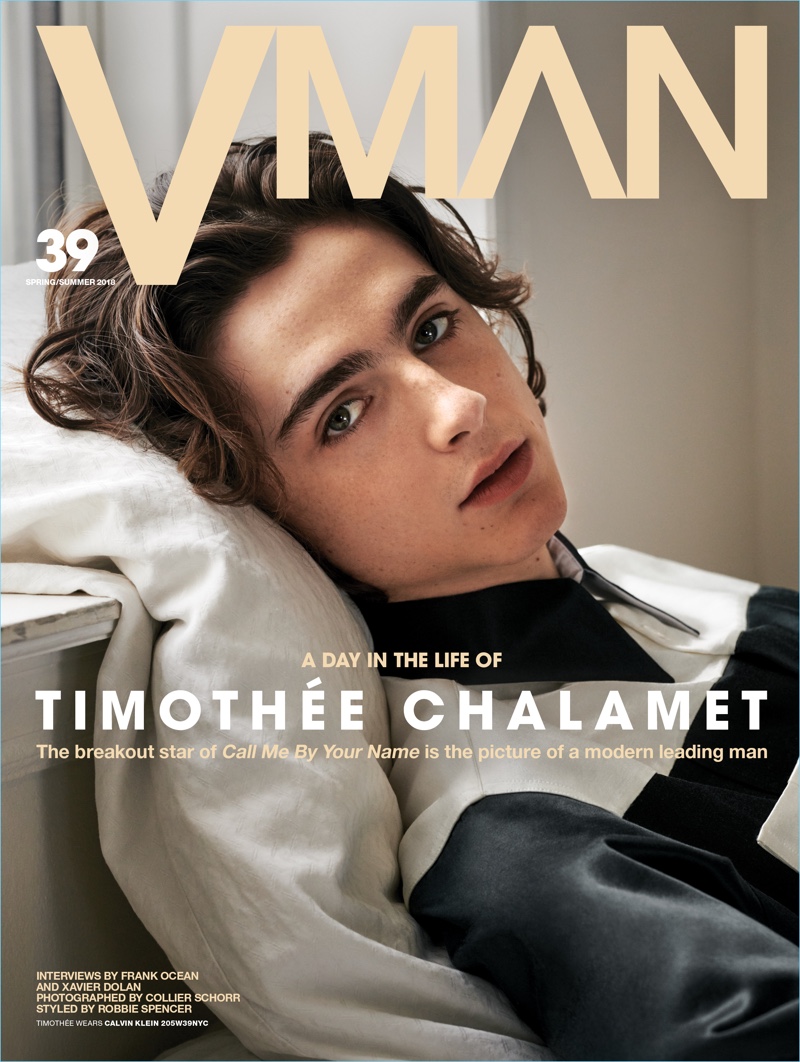 Call Me By Your Name star Timothée Chalamet covers VMAN's latest issue. The 22-year-old actor links up with photographer Collier Schorr and stylist Robbie Spencer for the feature. Sporting spring fashions, Chalamet wears brands such as Prada and Saint Laurent. He also catches up with Frank Ocean to discuss Call Me By Your Name. I'm a total 'nostalgist' and Call Me By Your Name's director, Luca [Guadagnino], grew up in that time period, says Chalamet.
Related: Timothée Chalamet Connects with NY Times, Talks Call Me By Your Name
In fact, the book is set in '88 and he changed it to '83 because he said that was the year in your life you can hear music from. In the movie, there's Talking Heads, The Psychedelic Furs, or just the Bach or Beethoven—those are all songs from Luca's youth, what it was like for him in Italy in the '80s.
Chalamet continues, Also, in 1988, the AIDS crisis had already hit and that was part of the reasoning for making [the film] a little bit earlier too, so it wasn't as intense, and could be a little more utopic. What a tragedy for movies now that if you want to be contemporary, phones have to be involved, with texting and FaceTime. I don't know if [the characters in] Call Me By Your Name would ever have that relationship if there was passive-aggressive commenting and 'likes.' They actually had to talk, figure each other out, and struggle with their emotions. Read more on VMAN.com.
Timothée Chalamet VMAN Photo Shoot