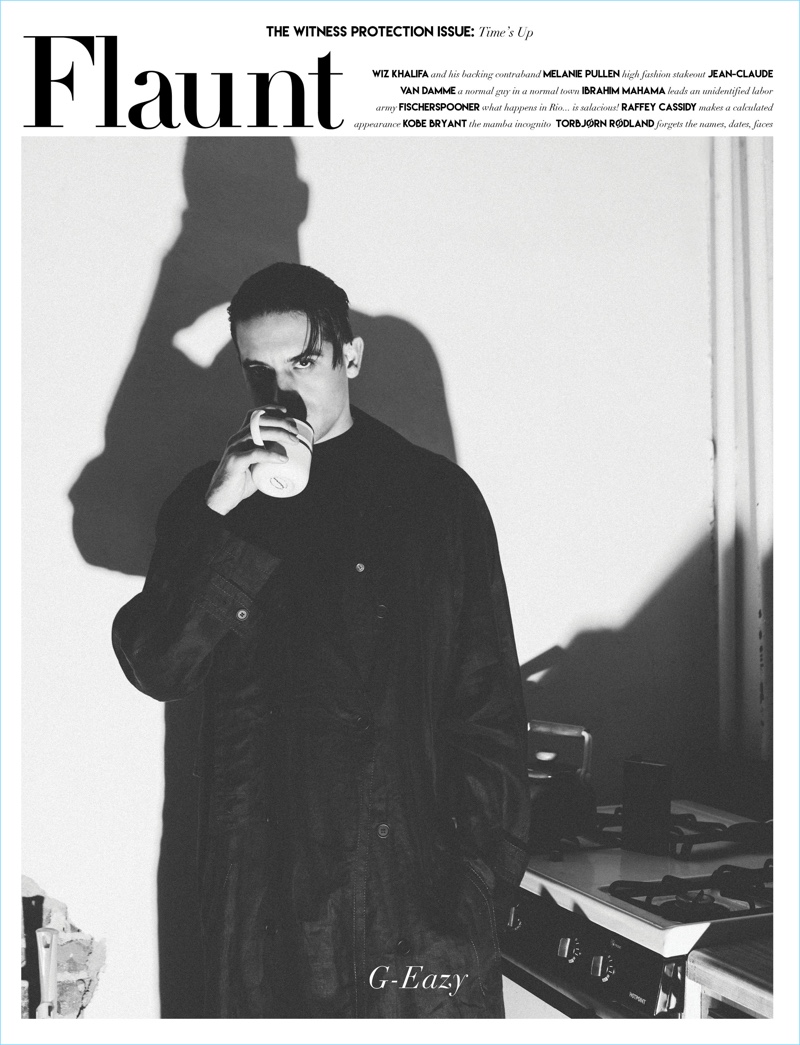 Flaunt catches up with G-Eazy for its most recent cover story. Shane McCauley photographs the star. Meanwhile, Jimi Urquiaga styles G-Eazy in designer suits and smart separates. G-Eazy wears brands such as Hugo Boss and Louis Vuitton. He also talks to Flaunt about his current success. He shares, All big existential questions and heaviness aside, in all honesty, I'm extremely blessed and honored to think about where I'm standing right now.
Related: G-Eazy Makes a Style Statement in Saint Laurent Jackets
G-Eazy continues, I have an album coming out with a lot of really incredible people on it. It's hopefully going to actually sell. I remember being a kid selling mixtapes out of a backpack, and now I have an album that will reach the world. And that's a really, really, really amazing thing that I don't take lightly and I don't take for granted. I appreciate the journey for what it's been. Read more on Flaunt.com.
G-Eazy Flaunt Photo Shoot