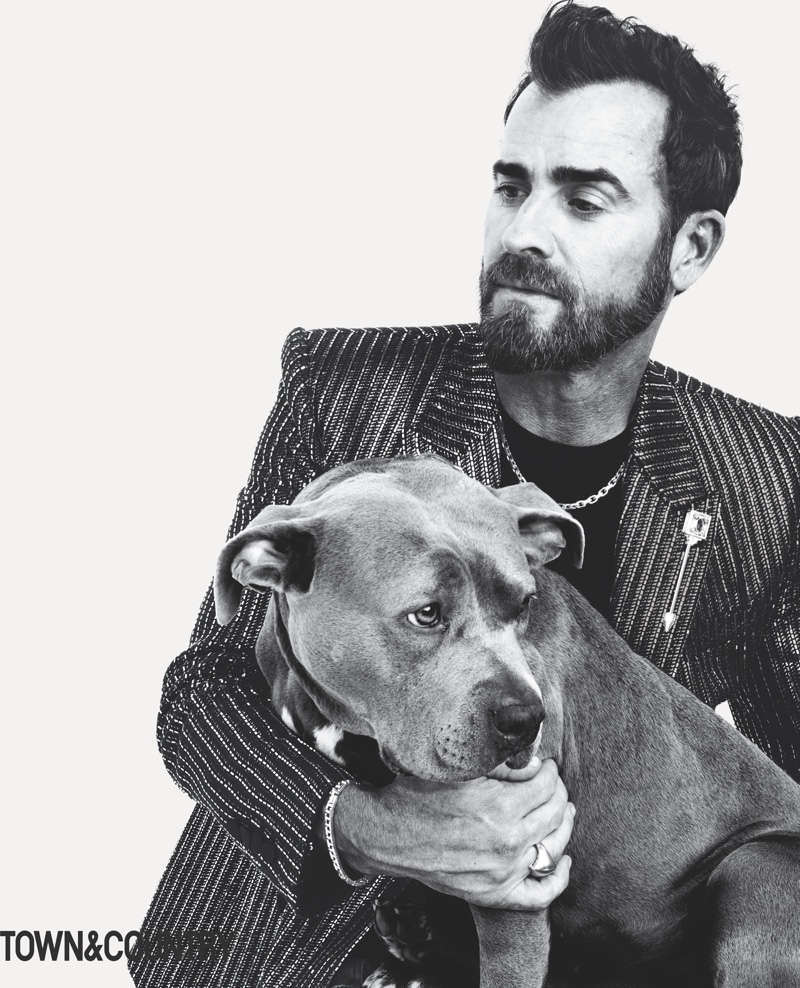 Town & Country broaches the subject of jewelry and men with a new story, "Men and Jewelry: A Love Story." The outing celebrates the Tiffany Blue Book and its first time, including men's high jewelry pieces with lapel pins and signet rings. Tiffany & Co.'s chief artistic director Reed Krakoff photographs portraits of a diverse group of men adorned in Tiffany jewelry.
The men also discuss their relationship with jewelry. Justin Theroux explains, I always wear a signet ring on my right hand and a gold watch. Once I lock in on things, they're what I wear for years.
Related: Justin Theroux & Liu Haoran Front Louis Vuitton Tambour Horizon Campaign
Meanwhile, John Giorno, who unfortunately passed weeks after having his photo taken expressed, I love the idea of a man wearing a brooch. In the 17th and 18th centuries, men wore elaborate jewelry pieces, and I'm fascinated by that. There's no reason a man can't do that today.
Discussing the feature for Town & Country, Krakoff offers, I saw an opportunity to speak to men who appreciate beauty and design. For many men, it will be the first time they have worn or even considered wearing such a piece. Krakoff continues, While these pieces are 'high jewelry,' it doesn't mean they need to be worn in a formal way. You could as easily wear one of the brooches with a denim jacket. Read more at TownandCountryMag.com.
Town & Country: "Men and Jewelry: A Love Story"