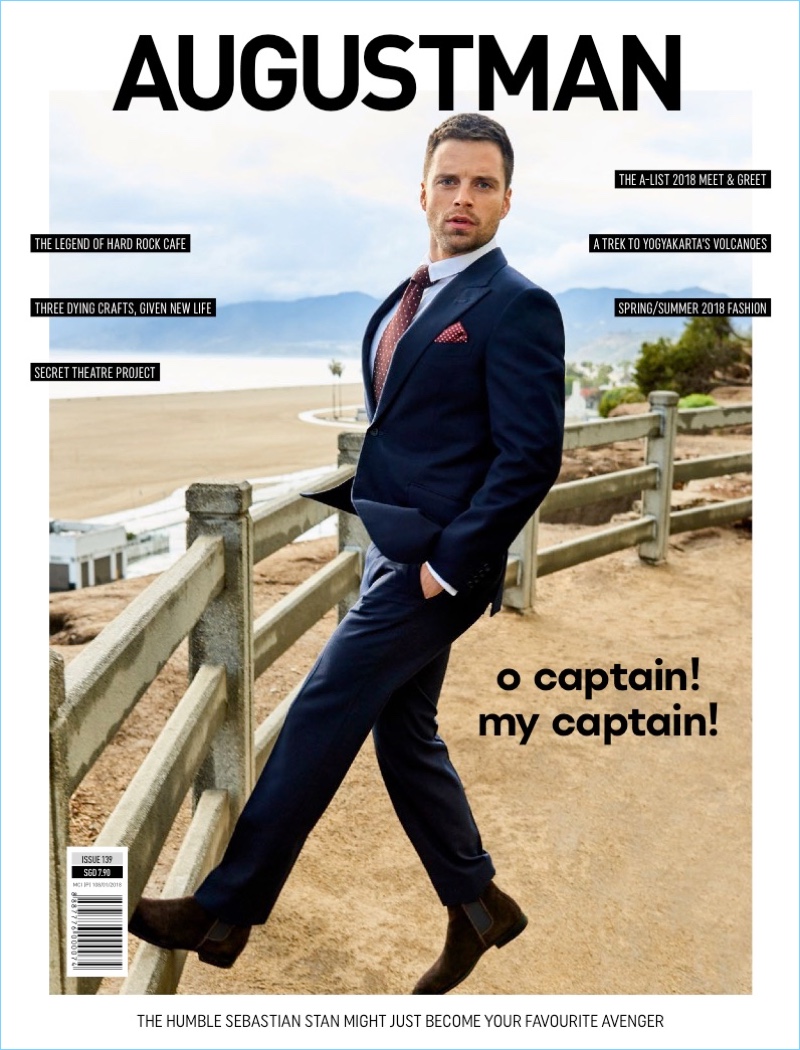 Avengers: Infinity War actor Sebastian Stan covers August Man's April 2018 issue. Jeff Lipsky photographs the star, while Ise White handles styling. A sharp vision, Stan wears smart pieces from luxury brands like Dolce & Gabbana. Stan talks to the magazine about developing a relationship with his Marvel costars. I would say Chris Evans and Andy Mackie are probably the closest to me, says Stan.
Related: Sebastian Stan Embraces 'Summer of Ease' for BOSS Campaign
Everybody gets along. I got to know different people this time around for Avengers: Infinity War. I spent more time with Mark Ruffalo and Chris Hemsworth. And Scarlett Johansson. Remarking on almost ten years playing Bucky Barnes, Stan reflects, You almost grow with those people. Some get married, some get divorced, some have kids, some move houses. It feels a lot of things have happened since we've come into one another's lives making these movies. It does feel like family.
Sebastian Stan August Man Photo Shoot