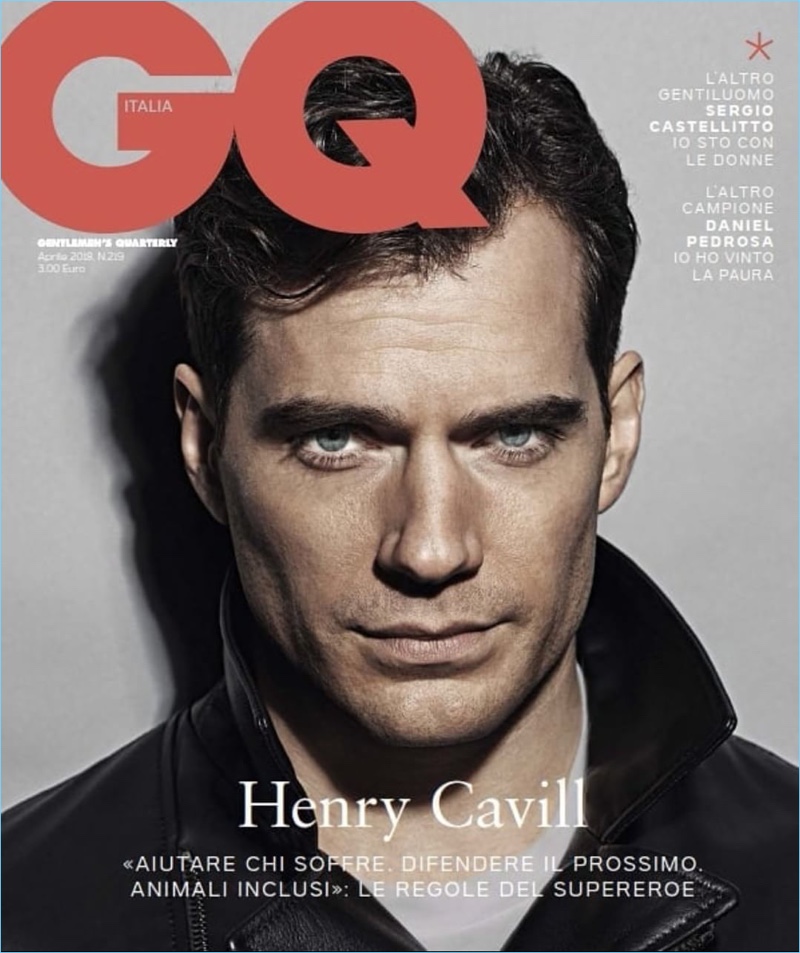 Henry Cavill is GQ Italia's latest cover star. The British actor covers the magazine's April 2018 issue. Michelangelo di Battista photographs Cavill, while Andrea Tenerani handles styling. A sartorial vision, Cavill dons designer pieces from brands like Giorgio Armani and Ermenegildo Zegna Couture. Chatting with the magazine and the idea of superheroes, Cavill reflects on his childhood.
Related: Henry Cavill Covers The Rake, Talks Relationships
In a translated quote, Cavill shares, When I was twelve, I was ready to go to England to boarding school: I did not know what was waiting for me. I was overweight, and kids can be mean. Or rather, it's not fair to say mean guys: they are testing themselves and others, their limits, their place in the world.
Henry Cavill GQ Italia Photo Shoot
Cavill continues, Removing the parents from the equation, a kid can remain a small hero or a little monster. It was not a good time. My superhero, in that situation, was my mother, who was able to give me the most challenging love, that of detachment.
The 34-year-old actor recalls his mother saying, If you keep calling three or four times a day, you will never get out. He adds, I can imagine how much it cost her to say, You have to make yourself strong, and face this thing alone. And then there have been so many minor heroes, classmates, or older ones, who smile at you when they have no duty to do so, who ask you if everything is ok. It looks like nothing, but at that moment it is so much. Read more at GQItalia.it.