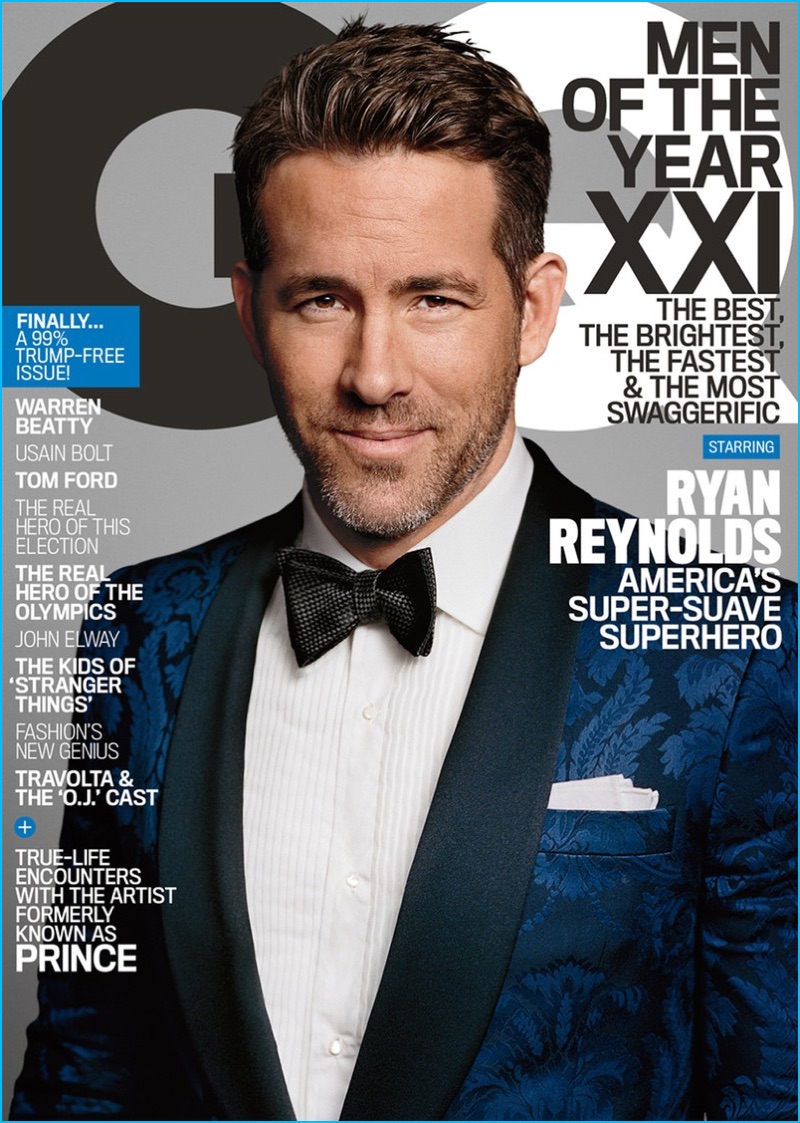 Ryan Reynolds cleans up in a dashing blue tuxedo for the December 2016 issue of American GQ. The Deadpool star joins Warren Beatty, Usain Bolt, and more as GQ's 2016 Men of the Year. Appearing in a photo shoot for the magazine, Reynolds links up with fashion photographer, Alasdair McLellan. Reynolds pours on the charm as he poses for cheeky images, which include a glimpse at his Deadpool costume.
Related: Take a Casual Style Note from Ryan Reynolds | Embrace the Suede Jacket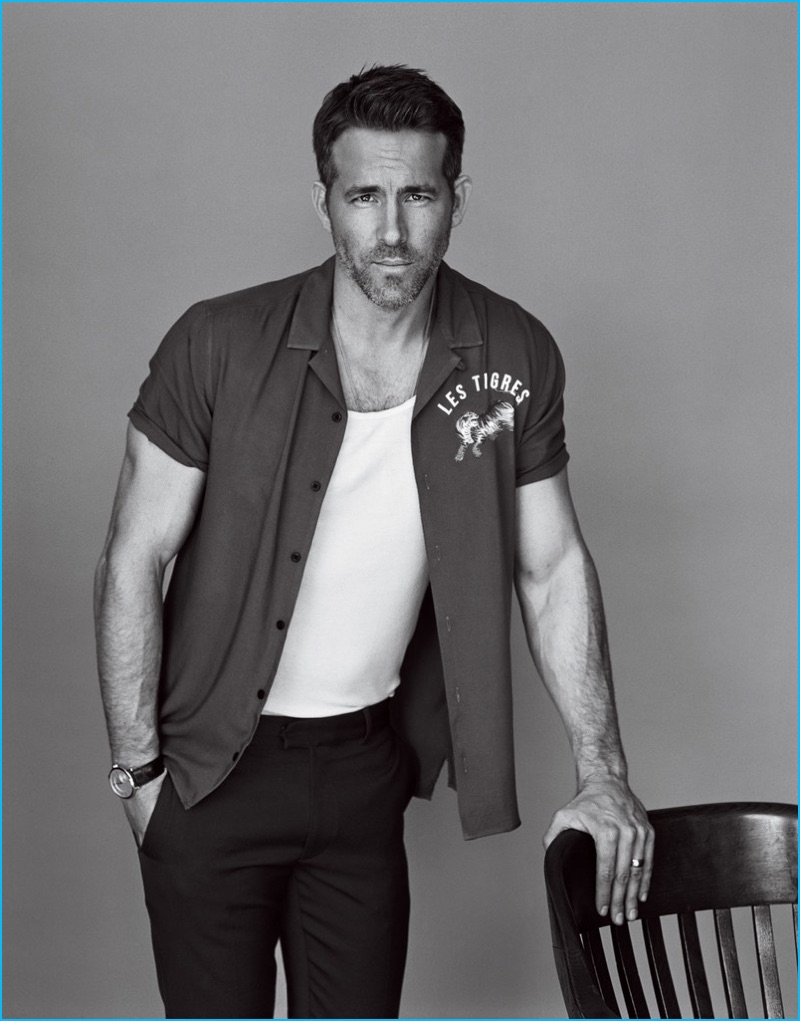 Ryan Reynolds on Anxiety After Wrapping Deadpool
Speaking candidly with GQ, Reynolds shares how he experienced anxiety after filming wrapped for Deadpool. The 40-year-old actor explains, "I felt like I was on some schooner in the middle of a white squall the whole time. It just never stopped." Reynolds continues, "When it finally ended, I had a little bit of a nervous breakdown. I literally had the shakes. I went to go see a doctor because I felt like I was suffering from a neurological problem or something. And every doctor I saw said, 'You have anxiety.'"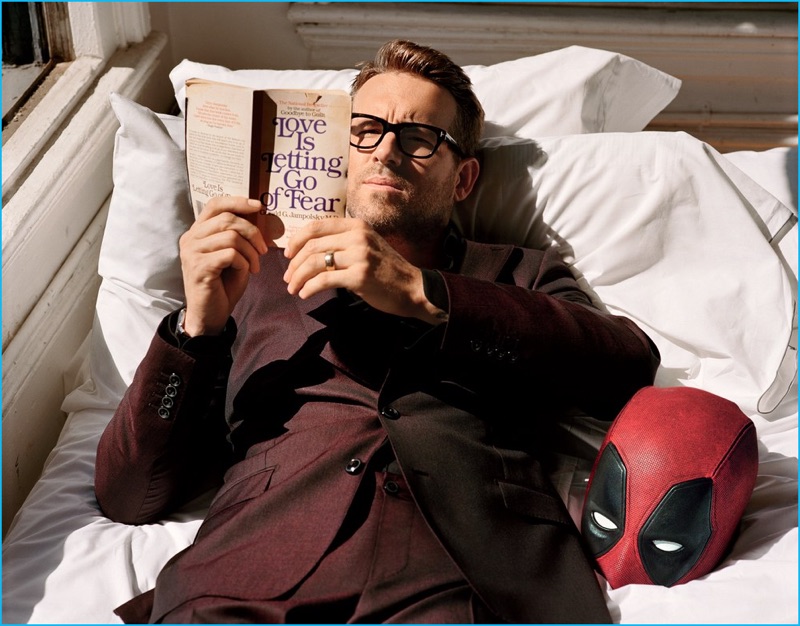 Already ahead of critics, Reynolds relates, "I say this with the caveat that I completely recognize the ridiculously fortunate position that I am in. But the attention is hard on your nervous system—that might be why I live out in the woods. And I was banging the loudest drum for Deadpool. I wasn't just trying to open it; I was trying to make a cultural phenomenon." Read more on GQ.com.
Ryan Reynolds GQ Photo Shoot