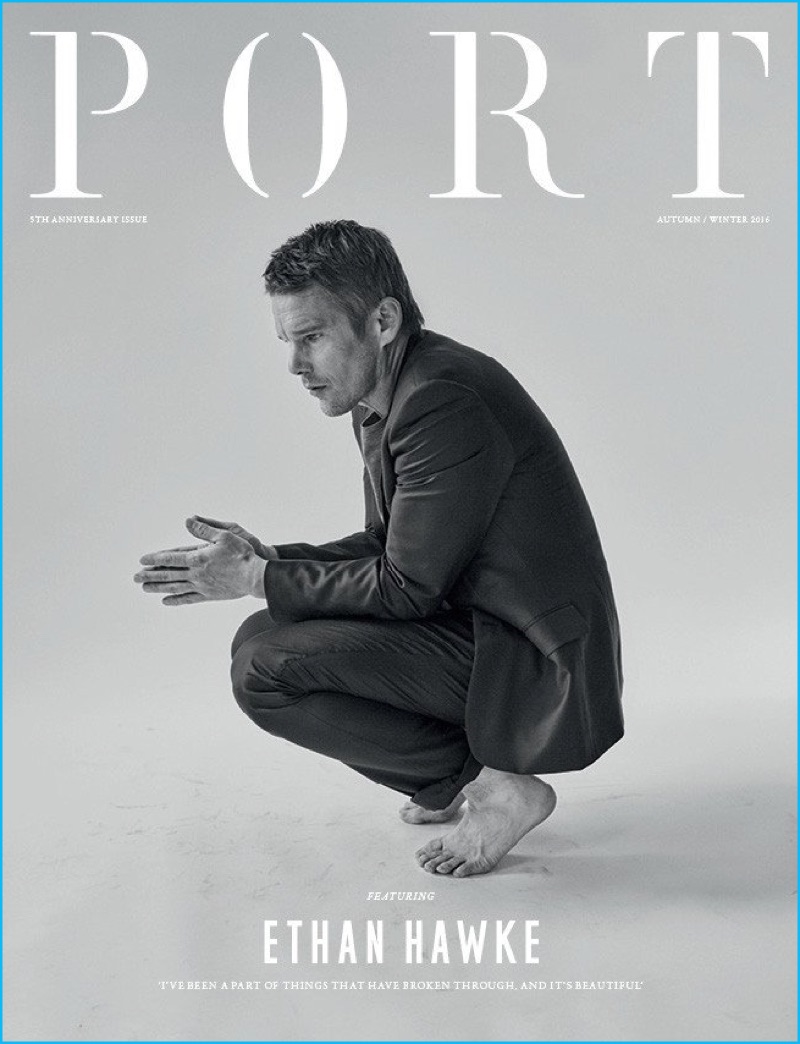 Ethan Hawke appears in a minimal image for Port magazine's fall-winter 2016 cover. The American actor sports a wool suit from Parisian fashion brand, Dior Homme. Photographer Billy Kidd connects with Hawke in New York. Spotlighting fall fashions, stylist Dan May outfits Hawke in a complete wardrobe by Dior Homme. The Kris Van Assche-designed pieces tackle a red and black color palette, inspired by punk culture.
Related: Ethan Hawke Covers GQ Italia, Sports Classic Essentials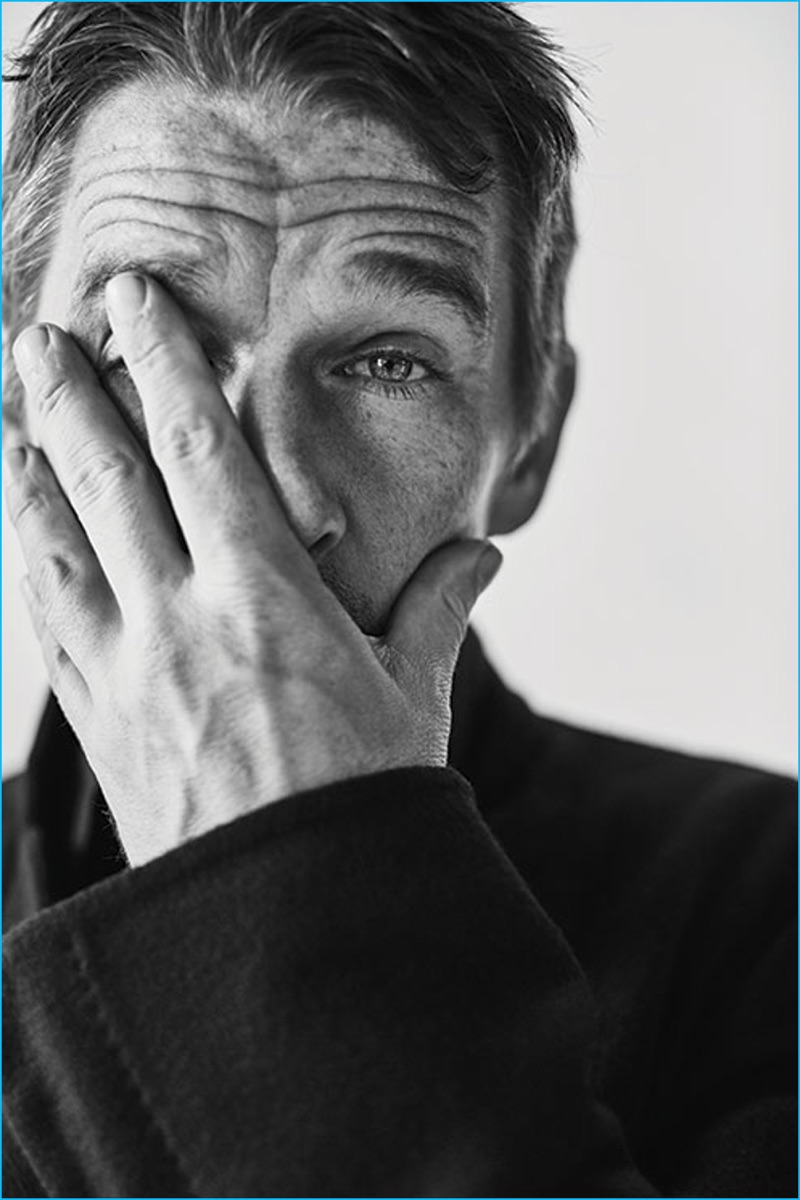 Ethan Hawke on If Things are Worse for Actors Today
Reflecting on his start as an actor, Hawke shares with Port magazine, "I remember hearing Paul Newman or Warren Beatty talk about how my generation was worse than theirs." The 46-year-old actor continues, "I guess everybody always says that. But I do feel that there's the pull, the current, the under-toe of pulling people towards worrying about the wrong things. But all I can do is tell them what I know." Read more on Port-Magazine.com.
Ethan Hawke Port Magazine Photo Shoot