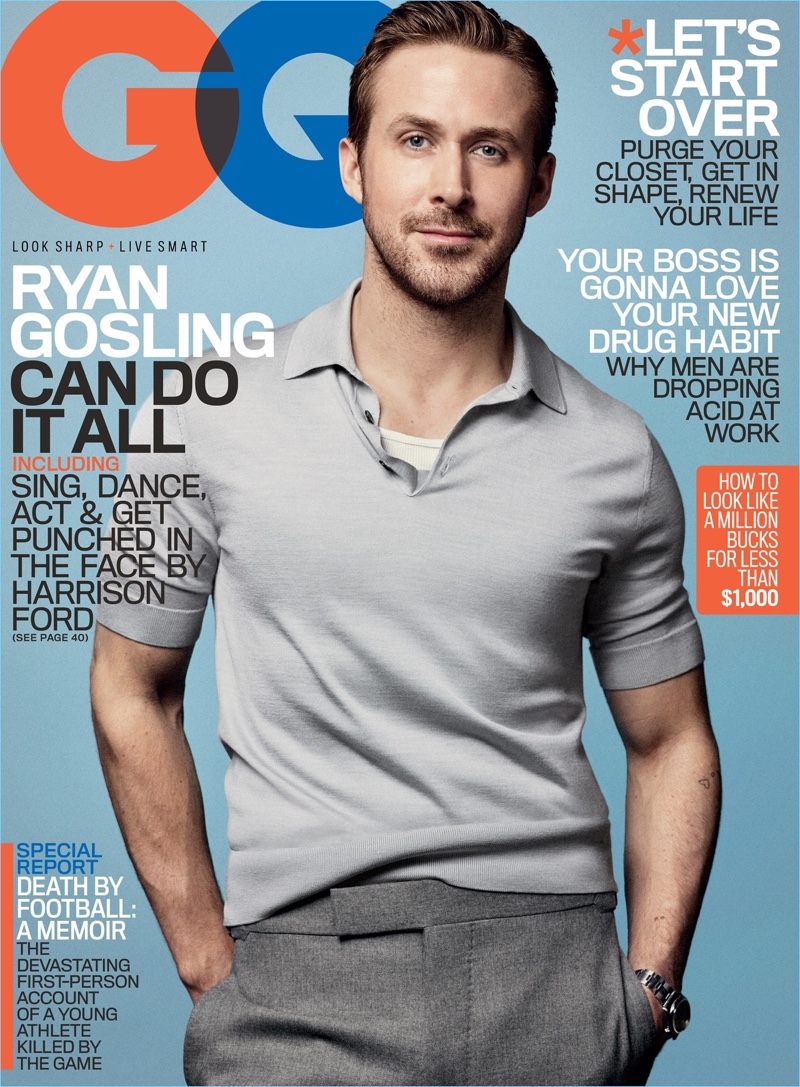 Embracing shades of grey, Ryan Gosling sports a Dolce & Gabbana polo shirt with Tom Ford trousers for the January 2017 cover of GQ. Gosling dons classic menswear pieces for the accompanying photo shoot, which was captured by photographer, Craig McDean. Promoting his latest project, La La Land, Gosling sits down for an interview with GQ.
Related: Ryan Gosling Steps Up His Premiere Style in Gucci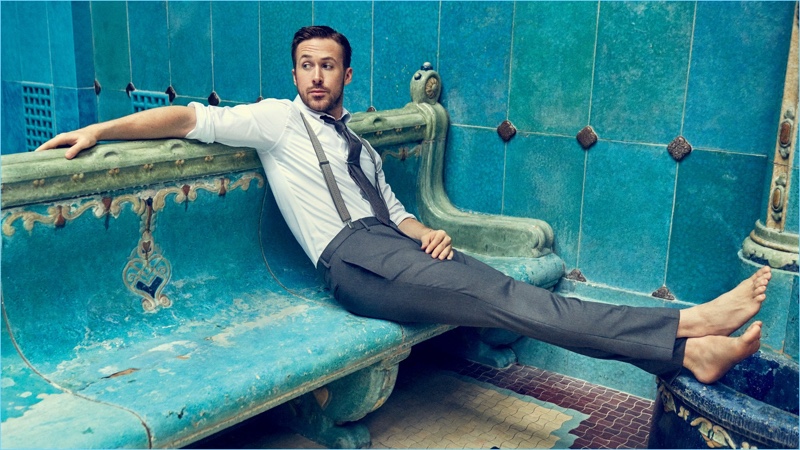 Ryan Gosling on His Initial Interest in Films & Acting
Gosling talks about his initial exposure to films growing up. The Canadian actor shares, "I didn't grow up watching independent films or art films. I just generally watched whatever blockbusters came to our theater. But the people I grew up with weren't reflected in the movies I was watching growing up. I was always so fascinated by my uncles, my family, how complicated they were, the light and dark sides of them."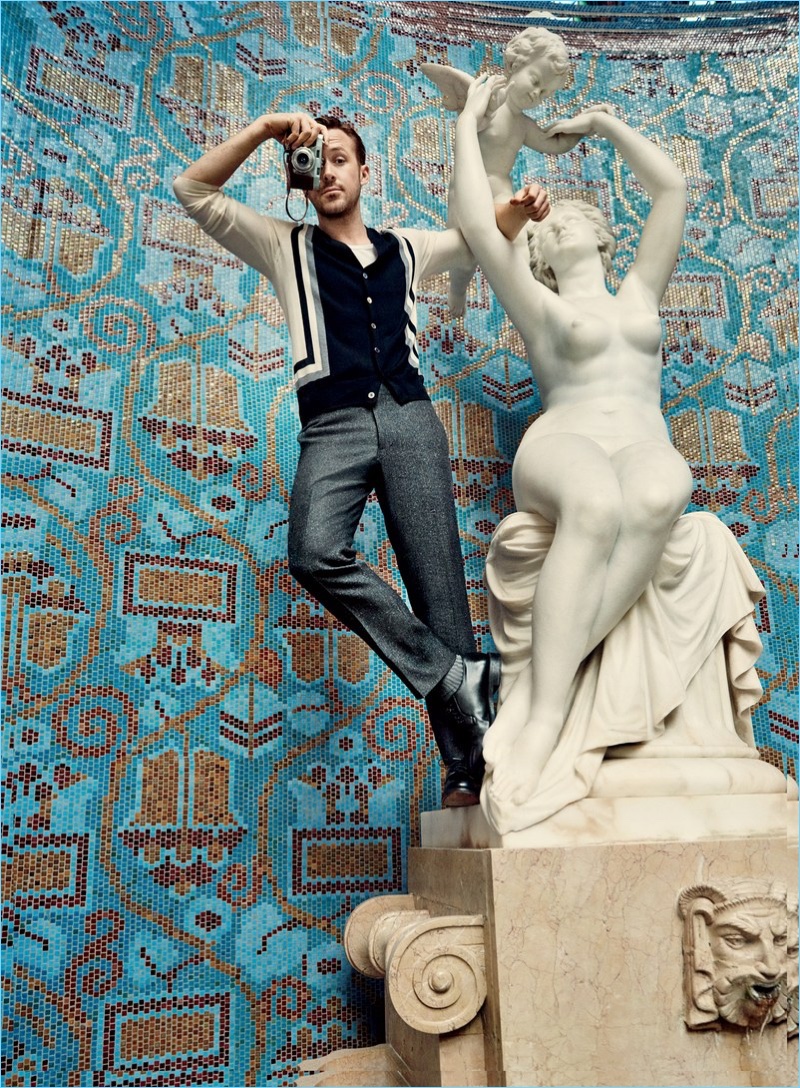 Continuing to reflect on his upbringing, Gosling says, "It wasn't something that was part of the dialogue in our family, or in school, or in life. It was just something that I was just kind of privately clocking, and being compelled and repelled by. When I saw there were people out there trying to capture that on film, and reflect that and celebrate that, the messiness of it all, it felt very exciting."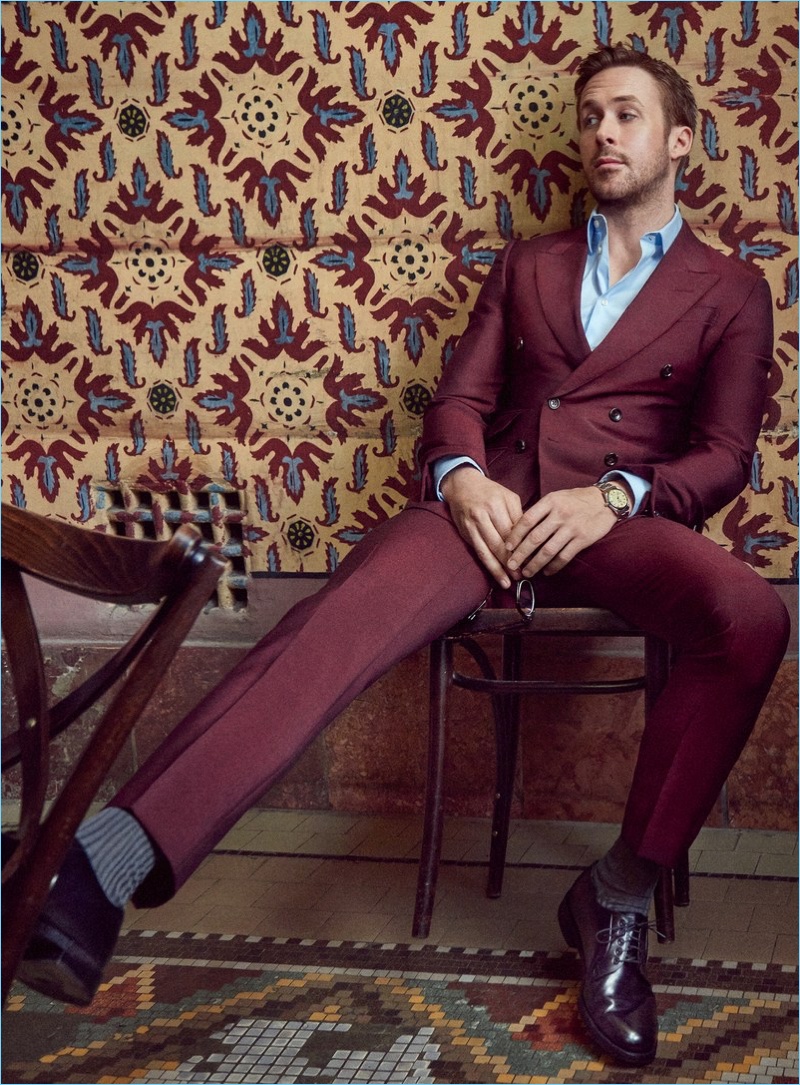 Talking about the drive to become an actor, Gosling explains, "I think there's an idea out there that you become an actor because you like to be at the center of attention, or because you're a natural performer. Which in some cases I'm sure is true. But I feel more often than not that what drives you to become an actor is an instinct to disappear. To become someone else. Not yourself." Read more on GQ.com.
Ryan Gosling GQ Photo Shoot