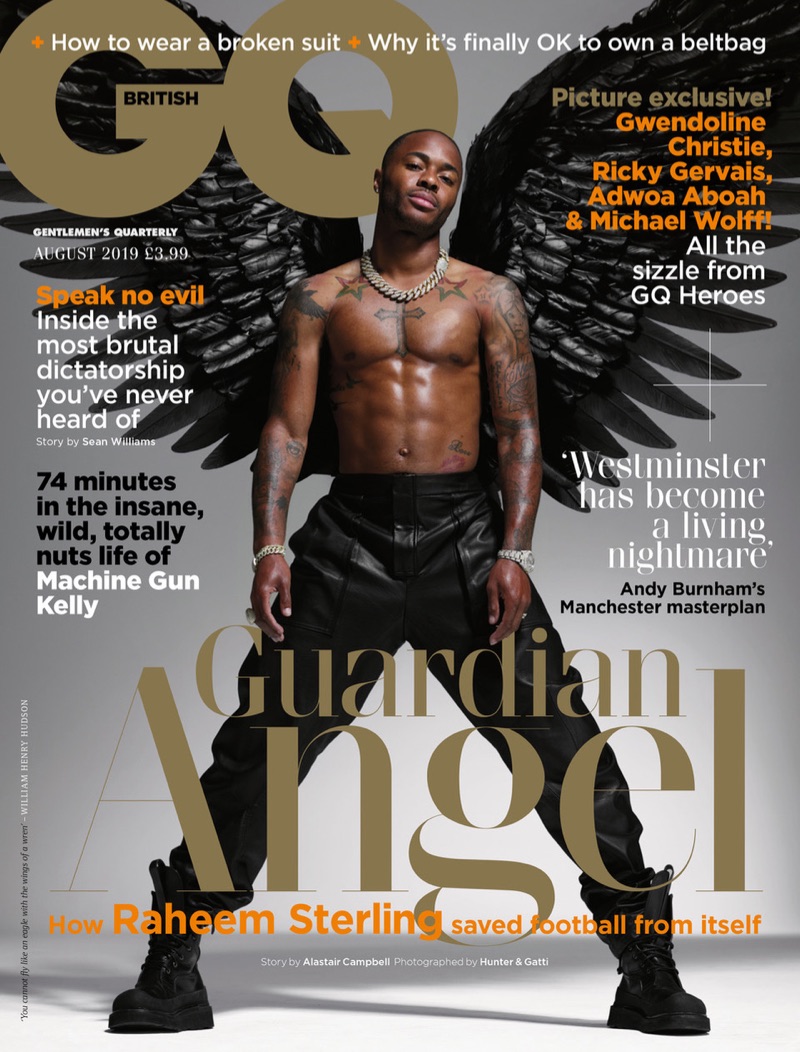 Soccer player Raheem Sterling makes a stylish statement as one of British GQ's most recent cover stars. Sterling covers the magazine's August 2019 issue, photographed by Hunter & Gatti. Meanwhile, Michael Fisher looks after styling. Talking to British GQ, Sterling discusses racism in the sports industry.
Related: João Knorr & Tom Hughes Rock Prada for British GQ
I was thinking of the wording, the subtle messages that newspapers use, that's had a massive effect on how the public perceives a lot of young black players, because you start associating the words 'bling' at the end of sentences, you start associating subtle words, so people think, OK, this person is this sort of character.
The 24-year-old athlete continues, If the public don't see you on a regular basis and don't know you, that's what their perception of you is going to be. That's who they think you are and that's how they're going to judge you unless you're on the football field. Read more at GQ-Magazine.co.uk.
Raheem Sterling British GQ Photo Shoot