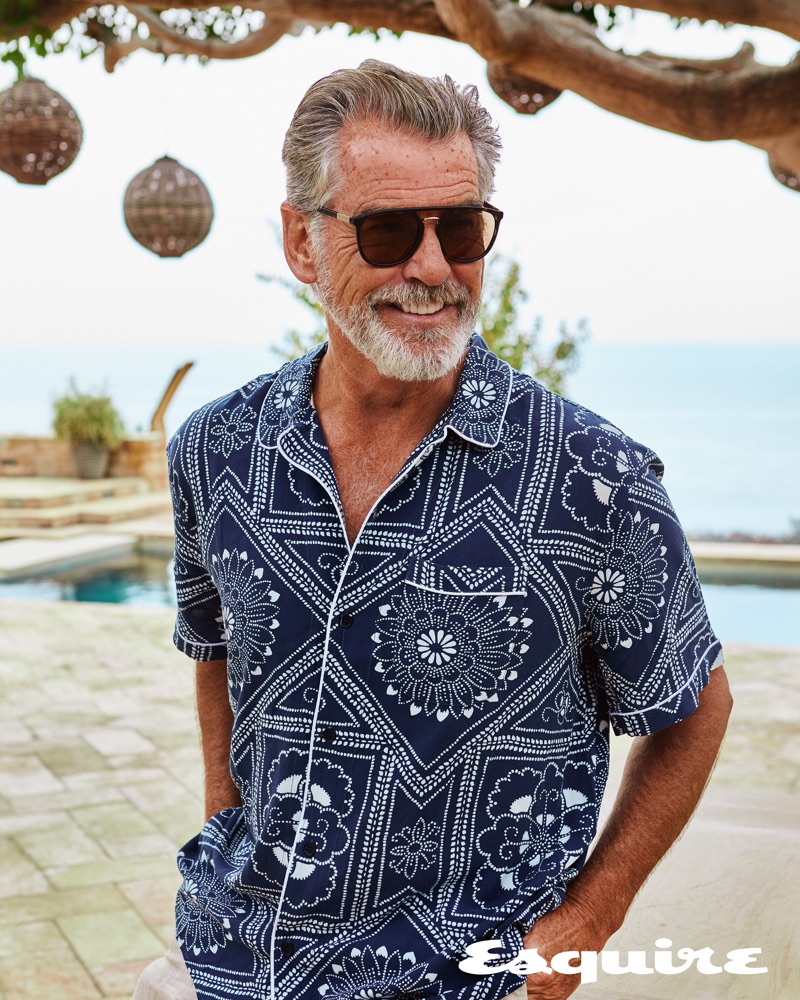 Pierce Brosnan links up with Esquire for a new feature. Embracing summer style, Brosnan appears before the lens of photographer Steven Taylor. Meanwhile, Wendi and Nicole look after styling. Talking to Esquire about his love for painting, Brosnan shares, I love to paint. I don't paint enough. I have a body of work that I wish to show, expose, exhibit. There's been word of doing an exhibit in Paris.
Related: Pierce Brosnan Appears in Esquire Shoot, Talks Simple Living
Brosnan continues, That's been talked about. I don't know. I think if I do an exhibit, I feel it should be in Los Angeles. Have a showing. Turn the lights down low. Have some margaritas and some wine, good music. Read more at Esquire.com.
Pierce Brosnan Esquire Photo Shoot