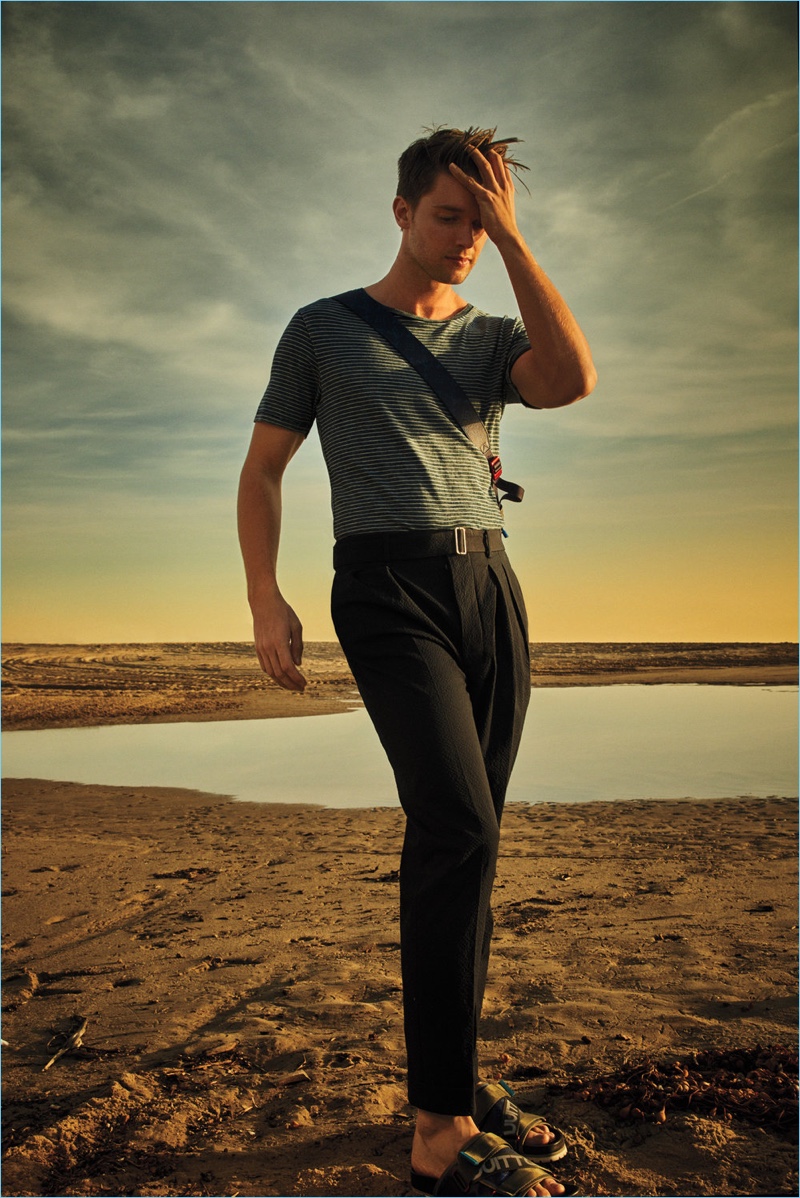 Patrick Schwarzenegger is the ultimate fashion plate as he connects with Flaunt for a new feature. The 24-year-old actor checks into Santa Monica's Hotel Casa del Mar for a photo shoot by David Needleman. It's here that Avo Yermagyan styles the young Schwarzenegger in bold spring fashions. Stepping into the role of model, Schwarzenegger showcases pieces from luxury labels like Louis Vuitton and Dior Homme.
Related: Patrick Schwarzenegger, Tye Sheridan + More Front GQ's Denim-Clad Young Hollywood Shoot
Changing gears, Schwarzenegger discusses his new movie Midnight Sun. This was definitely the first leap as a male lead, says Schwarzenegger. And, you know, at the time I was focused on finishing school. We filmed up in Vancouver, and I'd fly down on the weekends to take my midterms and finals, which was…pretty fun. Read more on Flaunt.com.
Patrick Schwarzenegger Flaunt Photo Shoot