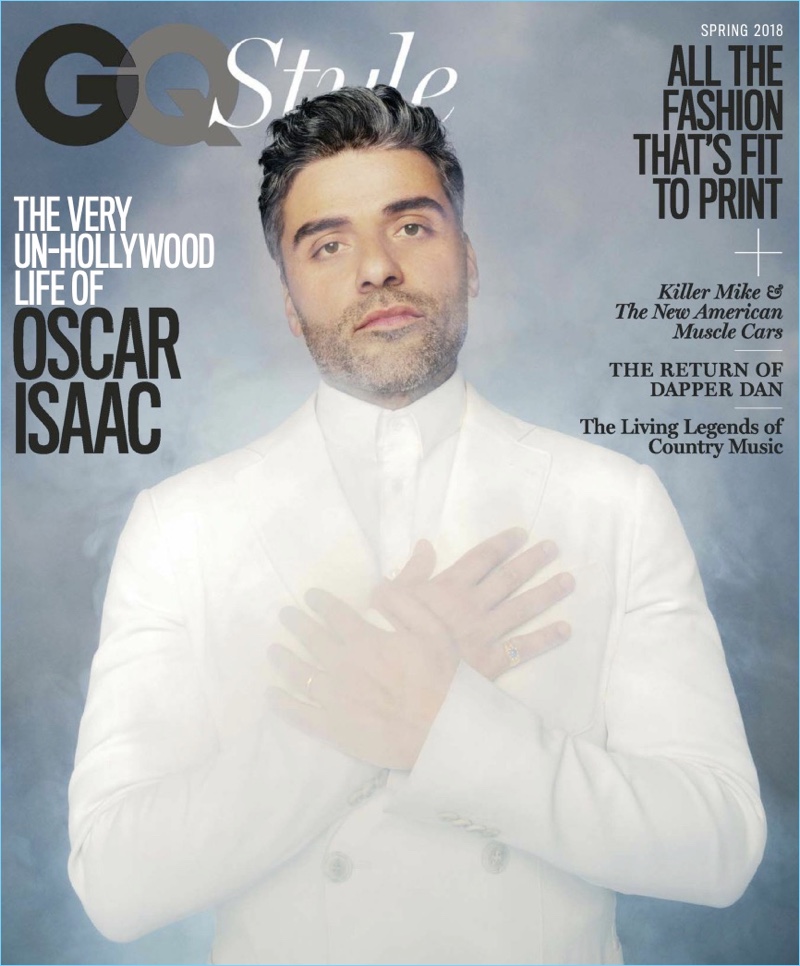 American GQ Style taps Oscar Isaac as its cover star for its spring 2018 issue. Isaac dons elegant tailoring as he links up with photographer Jason Nocito for the feature. He also opens up to the magazine about his marriage to Elvira Lind last March. Discussing his reservations about marriage and why he ultimately decided to do it, Isaac explains, Tons of reasons. She's Danish—she's not a citizen, and she was very pregnant, and there was an element of figuring out Well, where are we going to be? And us wanting to be a family unit a bit more.
Related: Oscar Isaac Covers Esquire UK, Explains Why He Doesn't Use Surname
Isaac continues, Also, the Danes, they don't really believe in marriage. I think it has a lot to do with the equality of the sexes over there. Marriage doesn't mean anything financially because the state takes care of people. So the marriage itself becomes less important.
Delving deeper into the subject, Isaac shares, But, you know, at the time, right before it happened, my mom was ill, and so I saw her carrying my child, bathing my sick mom—seeing her do that, I just thought: I want to be with this person forever and ever. And I just wanted to take that extra step as well. And so my mom passed in February and we got married in March and our son was born in April. Read more on GQ.com.
Oscar Isaac American GQ Style Photo Shoot