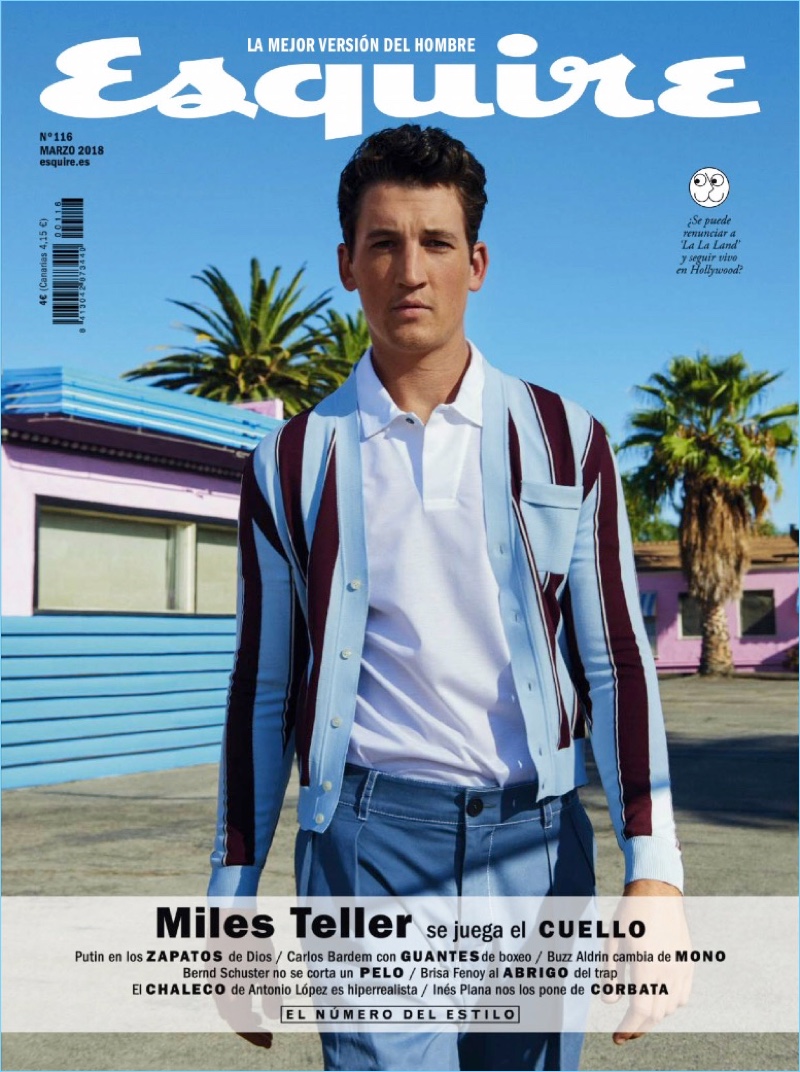 Miles Teller embraces retro-inspired style as he links up with Esquire España. The American actor covers the magazine's March 2018 issue. Photographer Amar Daved travels to sunny California for the outing. There, Daved collaborates with stylist Alvaro de Juan. The latter outfits Teller in must-have pieces from brands like Dries Van Noten and Lanvin.
Related: Miles Teller Links Up with Vanity Fair, Talks Bad Movies
Teller also talks to the magazine about navigating his career. In a translated quote, he shares, It is very difficult to calculate and there really is no way to define it. Teller continues, When you make a movie, you want it to connect with a specific audience, generate a human experience, discover something new about you, do something where the critics have something to say. Perhaps the best scale is that, the criticism or the ticket office.
Miles Teller Esquire España Photo Shoot