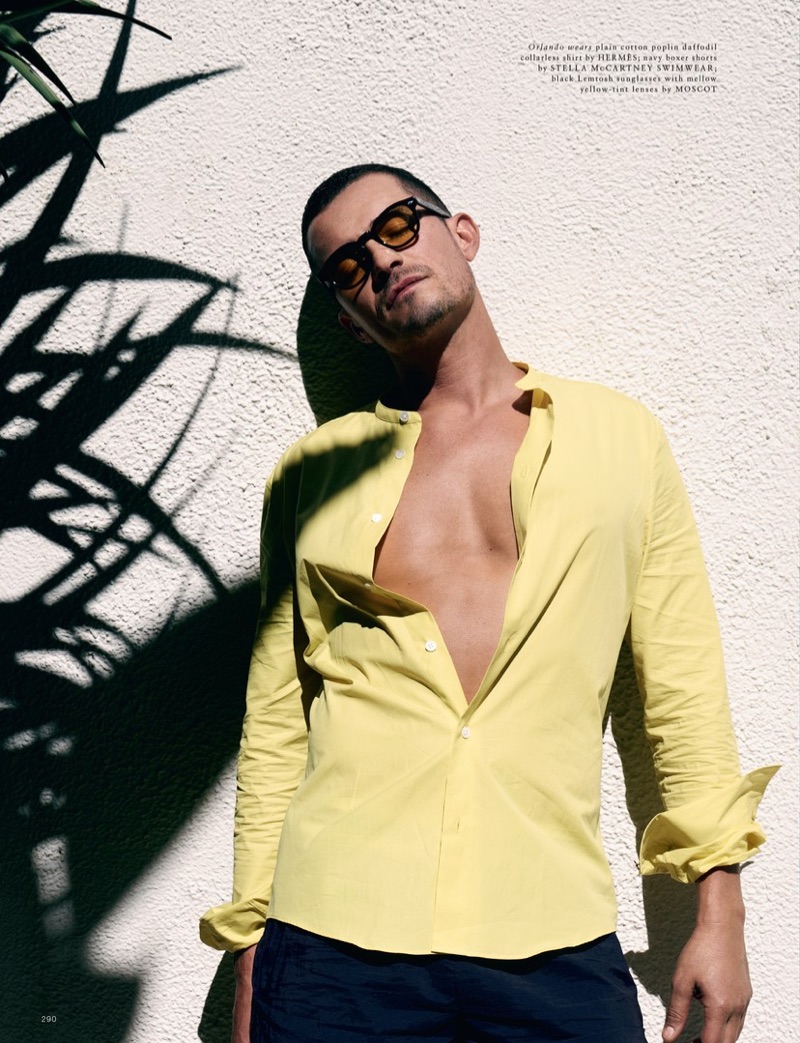 Orlando Bloom takes in a calming day with Love magazine. Spending it poolside, Bloom connects with photographer Mary McCartney. Meanwhile, Grant Woolhead looks after styling. Bringing a casualness to chic designer pieces, Woolhead pulls together a selection that includes the likes of Stella McCartney and Tom Ford.
Related: Orlando Bloom Covers GQ Italia, Talks 'Unlocked'
Bloom also talks to LOVE about modern pop culture. I'm an eternal optimist. I think weirdly that the way social media is unfolding, the currency of life is changing, shifting from the accumulation of money into experience. It's all about showing your life, whether it be travel or experiences or whatever.
The 42-year-old actor continues, And if people like a sunset then hopefully there'll be more attention paid to the environment because it's the experience of being in nature. Seeking experiences has become a new currency. Read more at TheLOVEMagazine.co.uk.
Orlando Bloom LOVE Photo Shoot