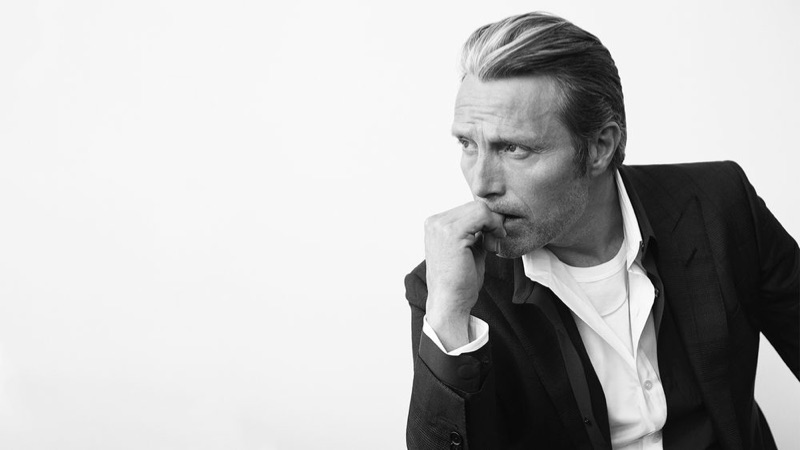 Mr Porter links up with Mads Mikkelsen for its latest feature. The 53-year-old actor appears before the lens of photographer Bjorn Iooss for the outing. Mark Anthony Bradley styles Mikkelsen in a minimal wardrobe, which features brands such as Tom Ford, Berluti, and Ralph Lauren Purple Label. Mikkelsen also discusses his new Netflix thriller Polar.
Related: Mads Mikkelsen Returns for Marc O'Polo Campaign
Playing an assassin and doing his own stunts in grueling weather, Mikkelsen shares, The further we got in the process, the harder it became. Let me put it this way. We knew there were certain places that we wanted a certain amount of emotional impact on the character who's been so stoic and trying to survive, but in the end, there was nothing left in me. You know when you're on that verge of physically giving up? Your emotions are right on your skin. It was like that. Read more at MrPorter.com.
Mads Mikkelsen Mr Porter Photo Shoot