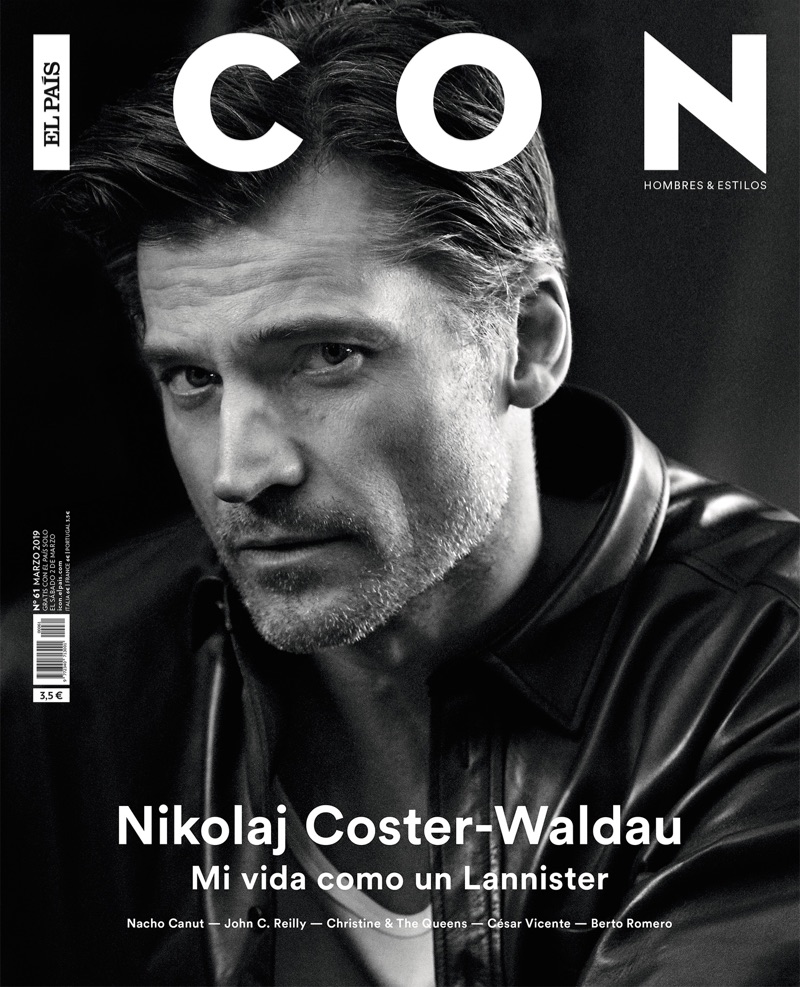 Nikolaj Coster-Waldau snags a new cover with March's edition of Icon El País. The Game of Thrones star connects with photographer Michael Schwartz (Atelier Management) and stylist Dani Michelle for the feature. A smart vision, Coster-Waldau wears a spring wardrobe, which features brands such as Prada and Giorgio Armani. The 48-year-old actor also talks to the magazine about living outside of the Hollywood bubble, despite his success with Game of Thrones.
Related: Nikolaj Coster-Waldau Covers GQ Germany, Promotes 'Game of Thrones'
In a translated quote, Coster-Waldau shares, I was young when I started. I wanted to work here and at some point it became an option, but then I met my wife, it was 1999 or 200. I was then in London and she did not want to come live in the United States. Coster-Waldau continues, Then you have children and the question arises of where you want them to grow up. It's a lot of things, but it's also that I've been working outside Hollywood for the last 15 years, and all this time, I've only been shooting in LA for two days. Read more at ElPais.com.
Nikolaj Coster-Waldau Icon El País Photo Shoot