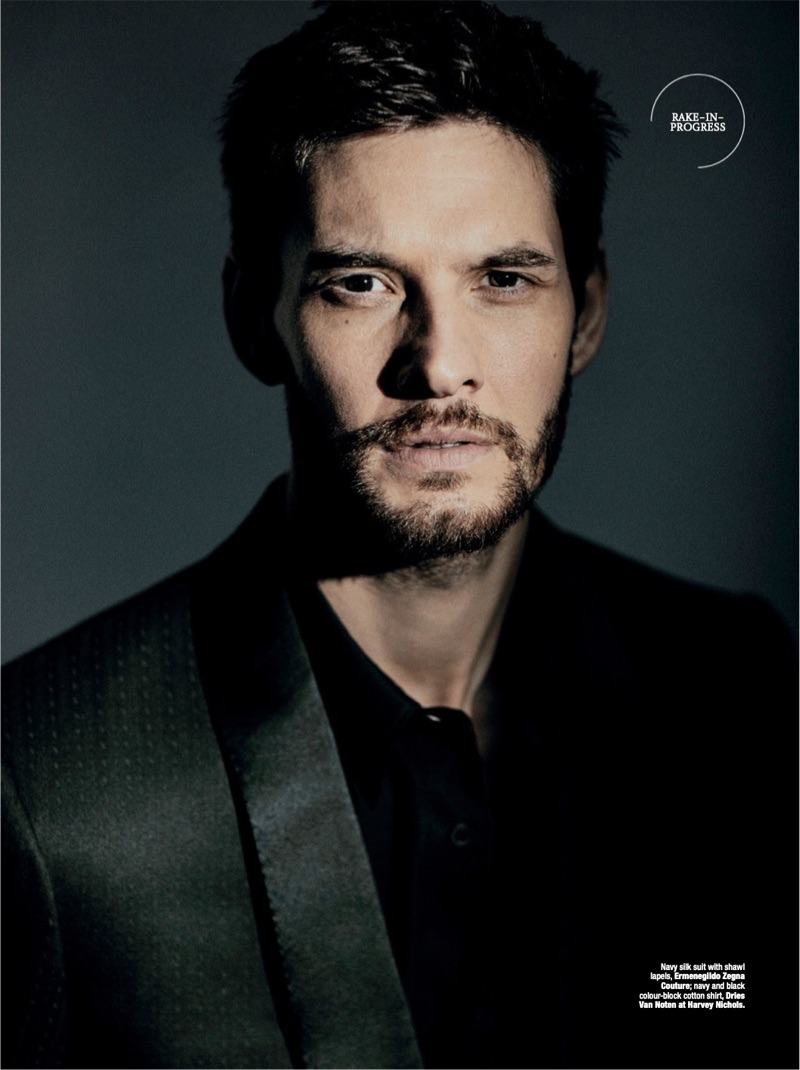 Ben Barnes links up with The Rake for a new feature. Embracing a dapper wardrobe, Barnes appears before the lens of photographer Cyrill Matter. The latter collaborates with stylist Veronica Perez for the occasion. Curating a selection from The Rake's online store, Perez outfits Barnes in sharp numbers from the likes of Ermenegildo Zegna Couture and Dries Van Noten. Barnes also talks to the magazine about his role in BBC's Gold Digger.
Related: Ben Barnes Reunites with Salvatore Ferragamo for Uomo Casual Life Fragrance Campaign
I'm the love interest. Whether I'm a gold digger or not is going to be part of the storytelling process, says Barnes. Therein lies the intrigue. But it also allows you to flip stereotypes on their heads, and toy with them and play with them a bit. Potentially, you could see my character as some sort of version of a femme fatale.
Ben Barnes The Rake Photo Shoot