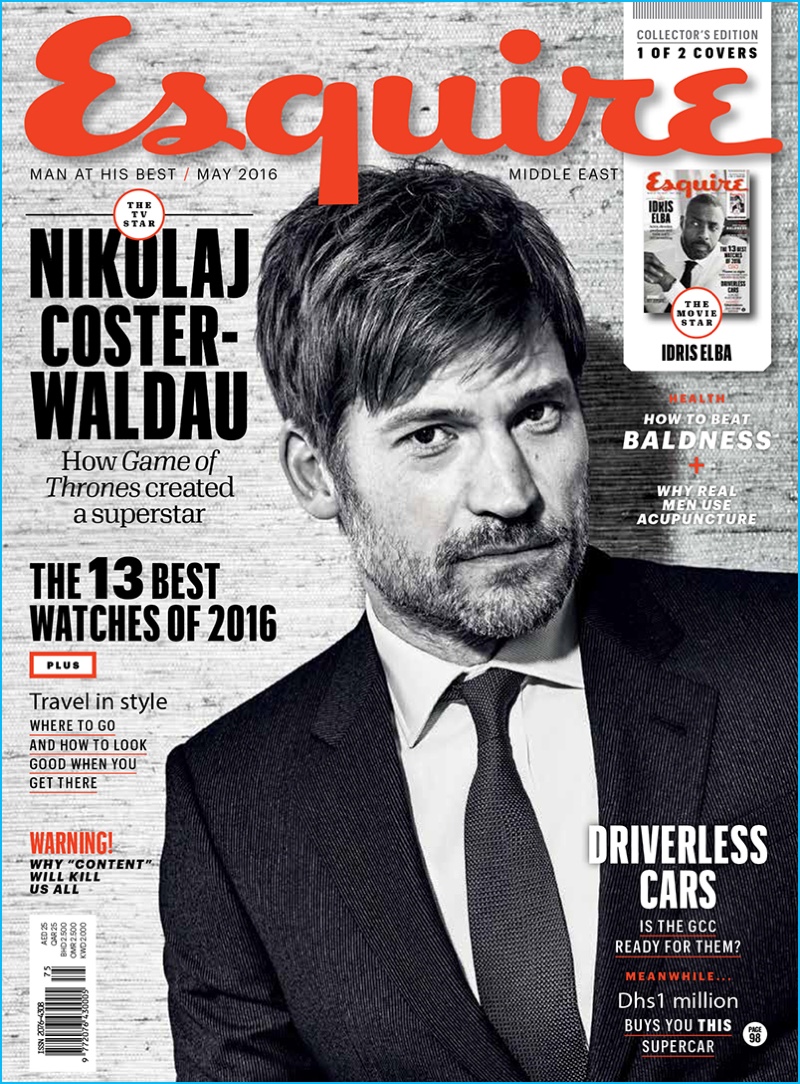 Photographed by Mazen Abusrour, Game of Thrones star Nikolaj Coster-Waldau covers Esquire Middle East. Traveling to Dubai, where he checks into Sofitel Downtown Dubai, Coster-Waldau is styled by Kate Hazell. The 45 year-old actor dons tailored fashions from luxury brands such as Alexander McQueen and Dunhill.
Related: Nikolaj Coster-Waldau Covers GQ France in Suede & Denim
Talking to the magazine about the fame that comes along with Game of Thrones, Coster-Waldau has nothing but praise for his younger costars. The Danish actor shares, "I always feel for the younger cast members in Game of Thrones. They're really clever and smart. If you look at Sophie Turner [aged 20, plays Sansa Stark] and Maisie Williams [19, plays Arya Stark], they were kids when they started [in 2011] and now they're these international celebrities and stars."
Coster-Waldau continues, "They have a lot of social media followers and they're living that life…For anyone who's very young, and gets a lot of attention and a lot of money, it must not be an easy thing to navigate…I'm not sure I would have been able to cope with it like they have done." Read more on EsquireME.com.
Nikolaj Coster-Waldau Esquire Middle East Photo Shoot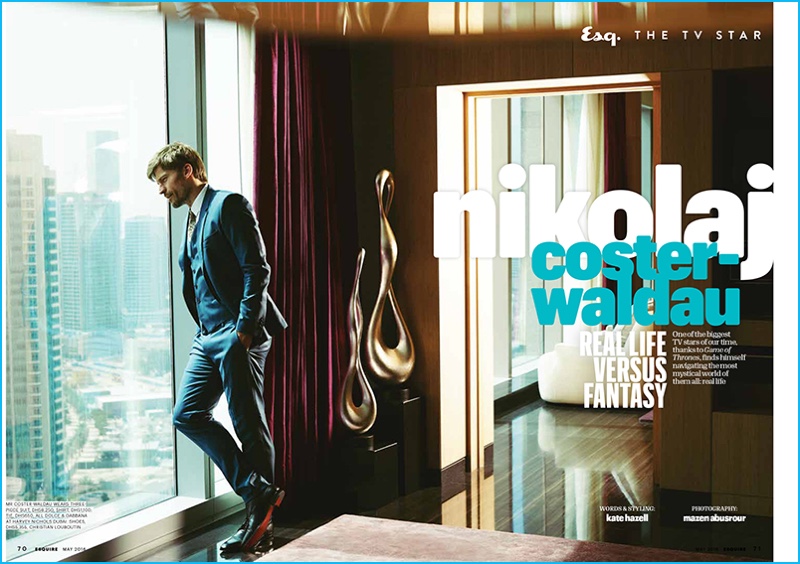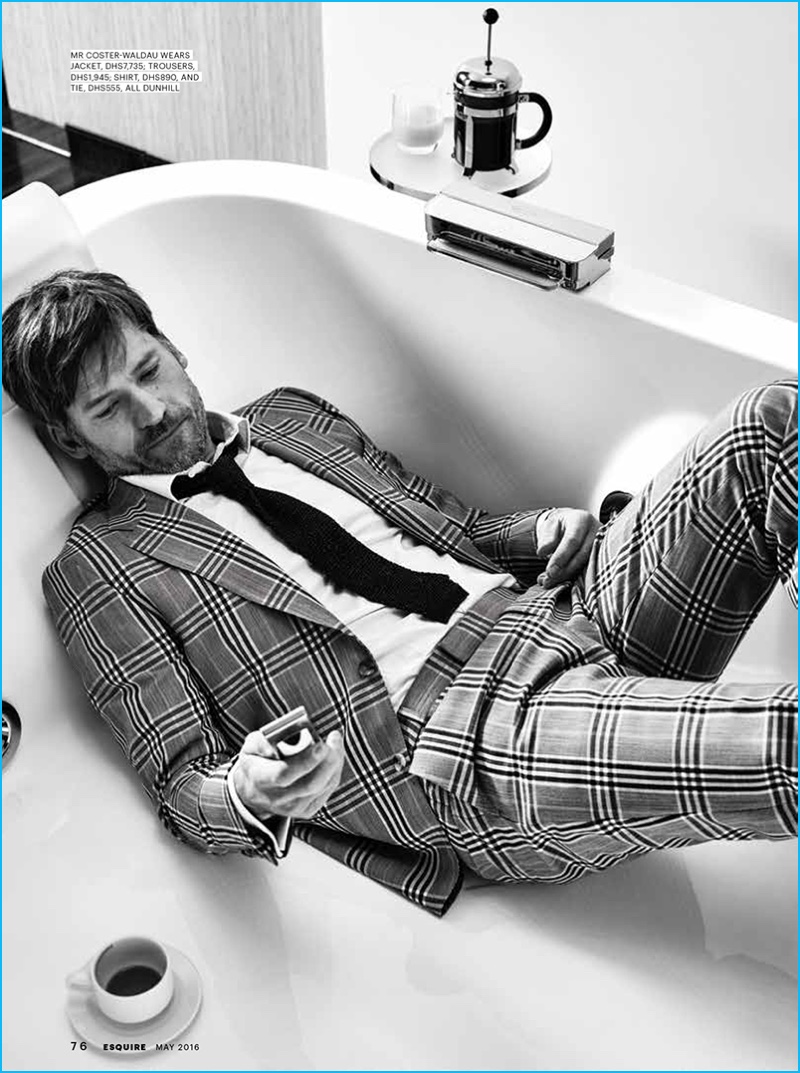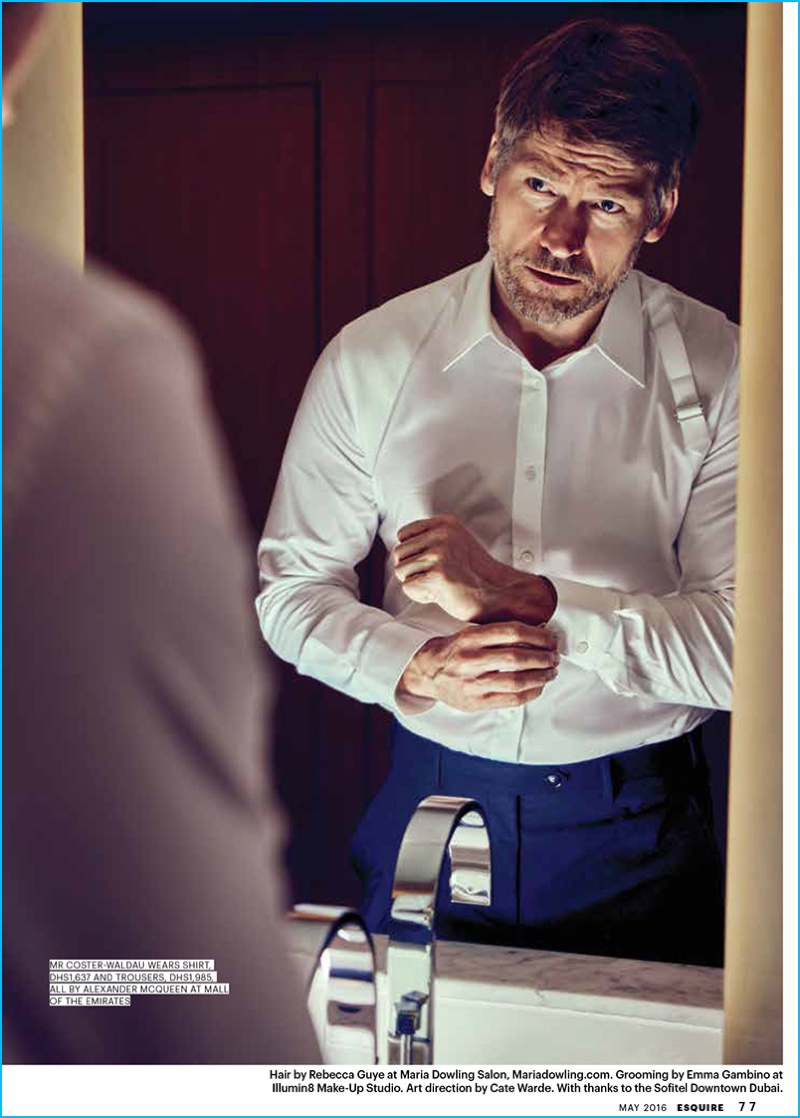 Hair by Rebecca Guye at Maria Dowling Salon.
Grooming by Emma Gambino at Illumin8 Make-Up Studio.
Art direction by Cate Warde.