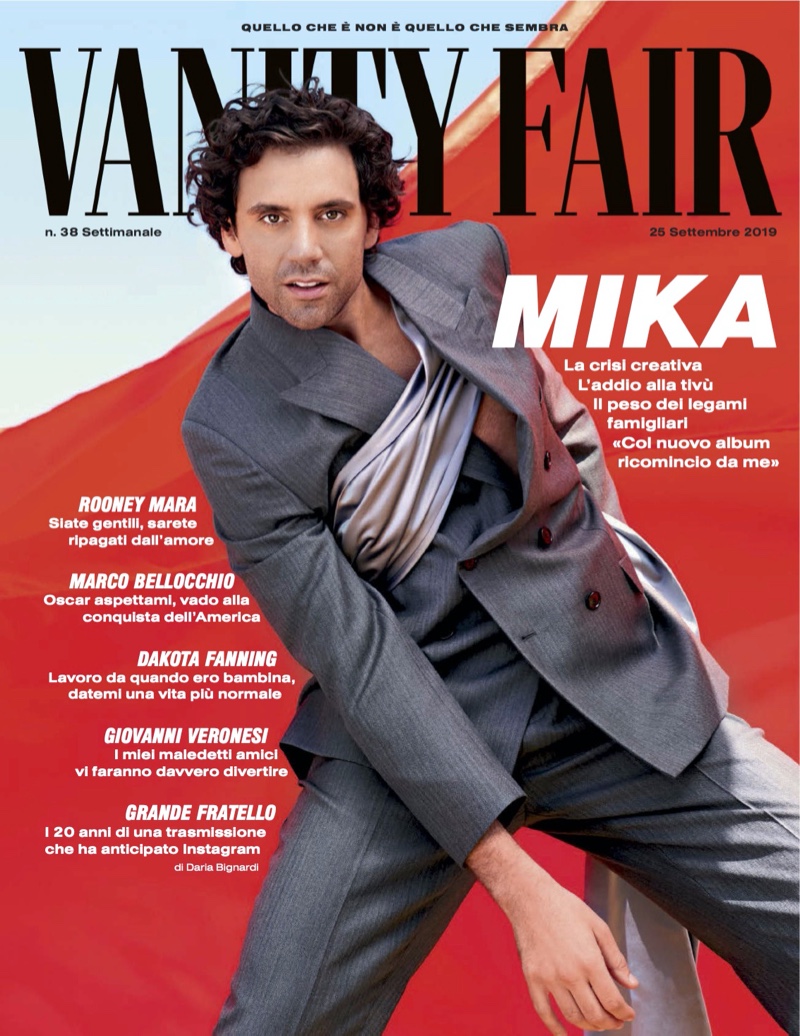 Promoting his studio album, My Name is Michael Holbrook, Mika covers Vanity Fair Italia. The 36-year-old singer connects with photographer Jasper Abels for the occasion. Venturing outdoors, Mika dons designer tailoring with a wardrobe styled by Ramona Tabita. Talking to the magazine about his latest music, Mika discusses how his life informs his music.
Related: Mika Covers Corriere della Sera Style, Talks Euphoria
In a translated quote, he explains, If life throws you such a challenge, I said to myself, raise the temperature, offer your heart, write melodies. The singer continues, It doesn't mean making tearful songs, as if I were crying on the couch in a shitty Sunday afternoon TV program. These new songs have strong colors and an intimate message.
Mika Vanity Fair Italia Photo Shoot