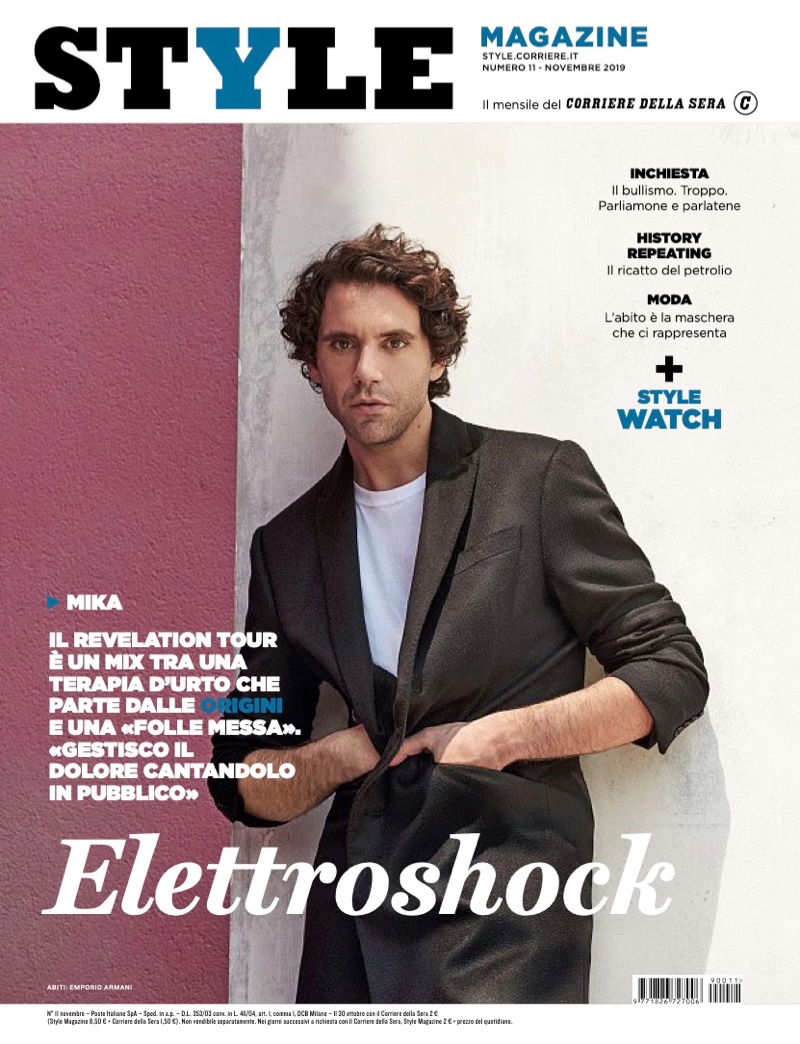 Mika is Corriere della Sera Style's latest cover star. Donning a sleek black and white wardrobe, the singer hits the studio with photographer Laurent Humbert. Meanwhile, stylist Luca Roscini outfits Mika in garments from Giorgio Armani and Emporio Armani. Connecting with Corriere della Sera Style, Mika opens up about where he's at in life currently.
Related: Magic Mika | GQ France Enlists Mika for Charming Suiting Story
In a translated quote, Mika explains that for him, euphoria comes Not from drugs, neither from hatred nor from the sport. For me, it comes from music, which is like an electroshock.
The 36-year-old singer continues, I like to think of my concerts as mass in a crazy church. This is why when the show ends I don't stay backstage to sign autographs: I get off the stage, put on a bathrobe and get in the car to leave the building before anyone else. Mika confesses, I must protect myself because, after giving everything, this is the moment when I am most fragile. I don't want to risk being hurt.
Mika Corriere della Sera Style Photo Shoot