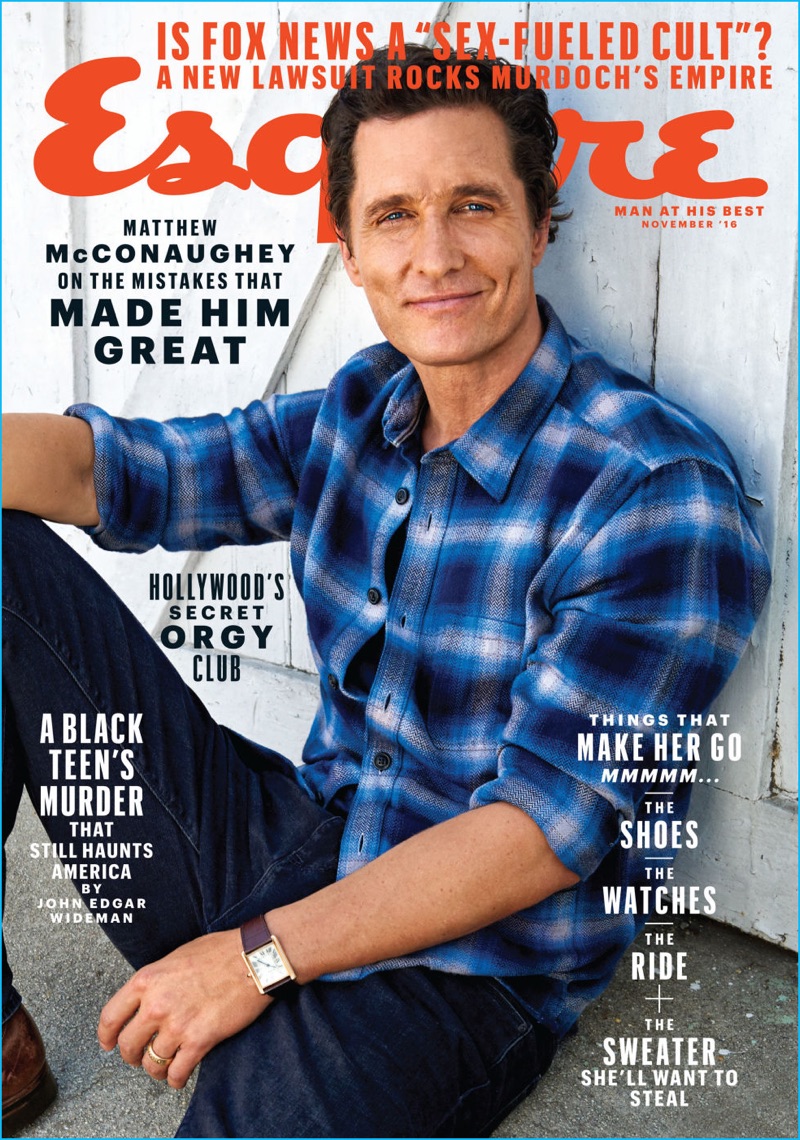 Esquire accentuates Matthew McConaughey's Texas upbringing with a casual cover photo shoot for its November 2016 issue. The Gold actor embraces relaxed fashions from brands such as Polo Ralph Lauren for the feature. Pamela Hanson photographs the feature, which also sees McConaughey dons a tailored number from Dolce & Gabbana.
Related: 7 Red Buffalo Check Fashions Inspired by Matthew McConaughey
Matthew McConaughey Talks "Unbranding" in Hollywood
Speaking frankly about his career with Esquire, McConaughey talks about his transition from romantic comedies to serious dramas like Dallas Buyer's Club. Following the filming of Ghosts of Girlfriends Past in 2008, McConaughey reflects, "All of a sudden. I understood, whoa, that's become my brand."
Making a decision to "unbrand", McConaughey found support in his then girlfriend-now wife, Camila Alves. The 46-year-old actor explains, "A good woman gives a man courage and confidence–the courage to have the confidence to go and do it, to not be worried as much or consider as much what the rest of the world thinks." Read more on Esquire.com.
Matthew McConaughey Esquire Photo Shoot