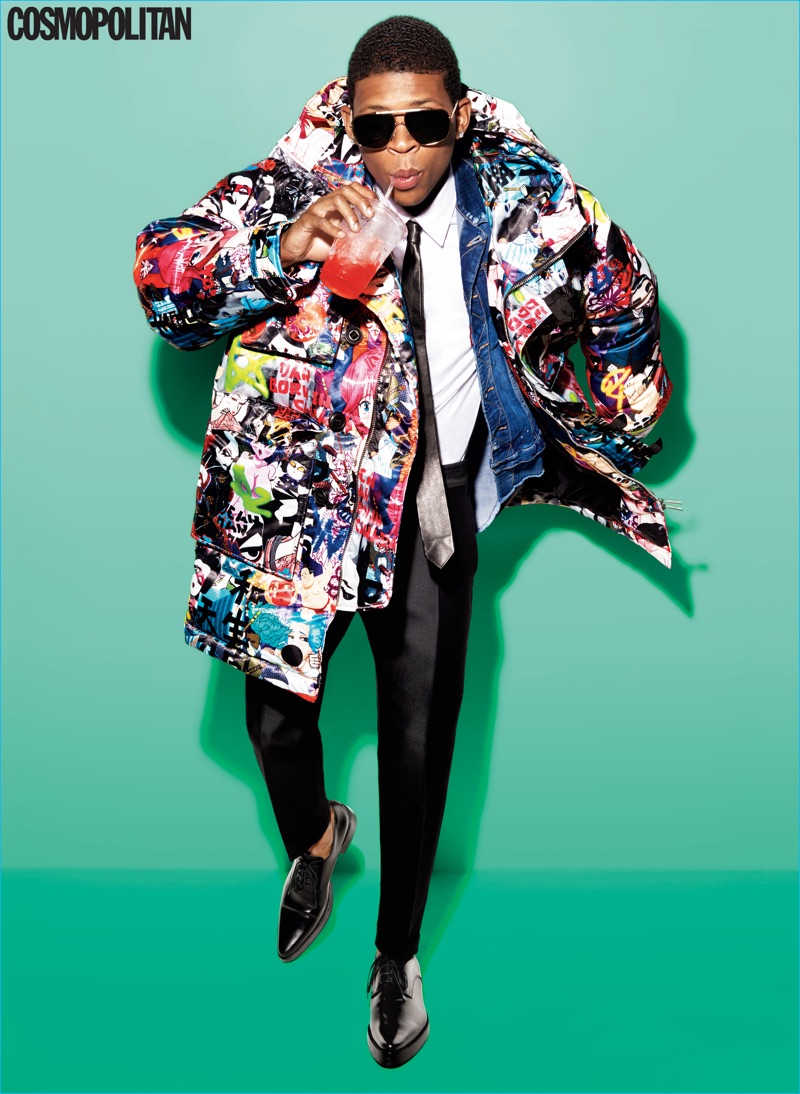 Empire star Bryshere "Yazz" Gray makes a splashy style statement as he appears in a new photo shoot for Cosmopolitan. Photographer Yu Tsai captures the 22-year-old actor and rapper for the magazine's November 2016 issue. Joining his Empire costar, Serayah McNeill for the feature, Yazz dishes on relationship deal breakers.
Related: Bryshere 'Yazz' Gray Fronts True Religion Campaign
Discussing how women get men wrong, Yazz explains, "Y'all have pretty much got us figured out. But the thing is, we're not all dogs and opportunists…" Moving on to deal breakers, Yazz shares, "Asking for a selfie. It's like, are you serious? If I meet a girl who doesn't want to take a selfie, I might fall in love." Read more on
Cosmopolitan.com.
Empire Stars Bryshere "Yazz" Gray & Serayah McNeill for Cosmopolitan