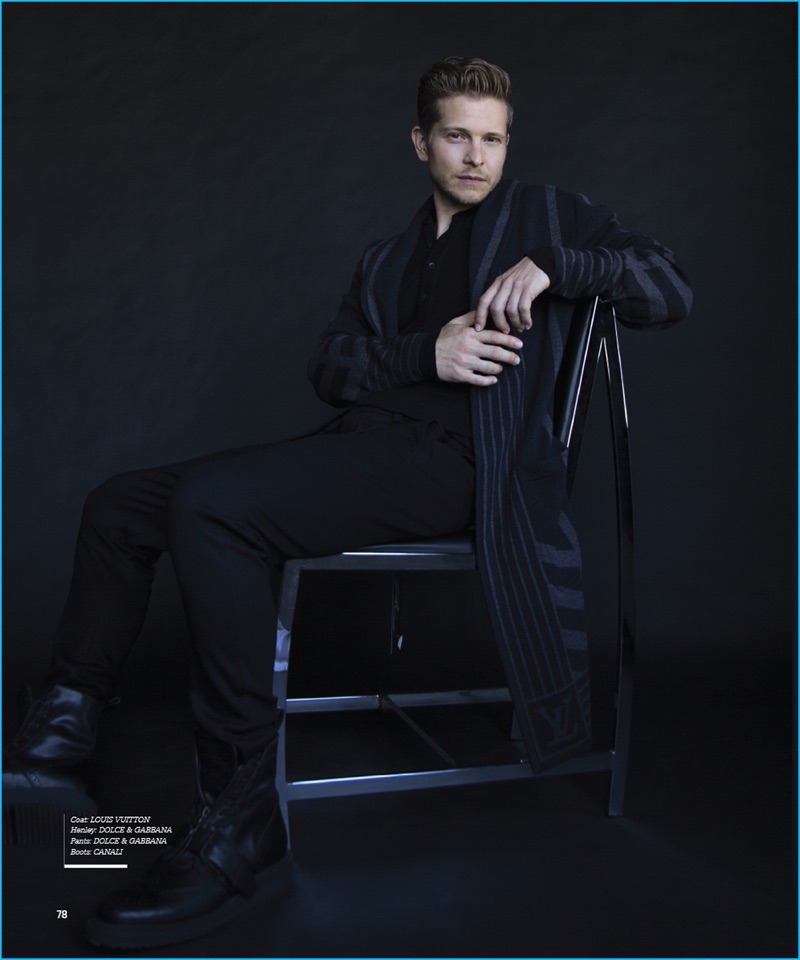 Haute Living links up with Matt Czuchry for a new feature in its latest issue. The 39-year-old actor connects with photographer Karl Simone and stylist Bruno Lima for the occasion. Czuchry embraces dashing fall fashions in black and grey. The Gilmore Girls actor sports long coats, suits, and sweaters from labels such as Louis Vuitton.
Related: Milo Ventimiglia Connects with Interview Magazine, Talks Gilmore Girls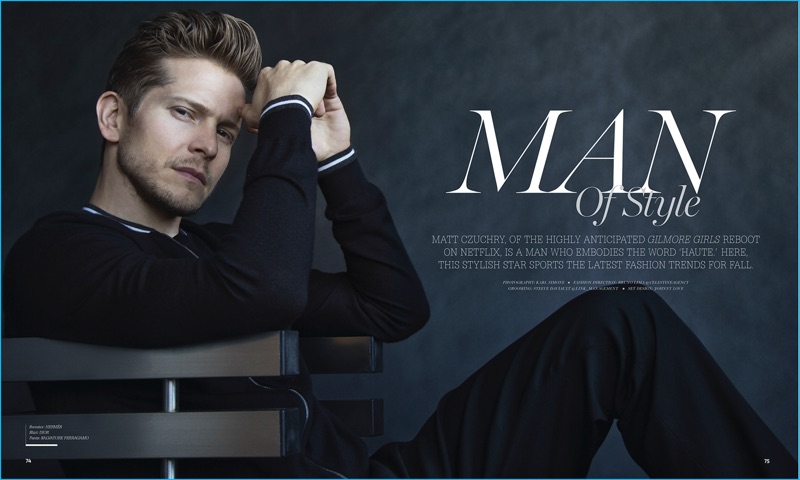 Matt Czuchry on Gilmore Girls Revival
Talking to Haute Living about Netflix's revival of Gilmore Girls, Czuchry shares, "The energy surrounding the project was something so incredibly powerful, unique, and pure. I say 'pure' because ever since we wrapped the original series in 2007, fans of the show have wanted more from this world they loved so deeply. And although their voices were very passionate for a very long time, it looked like new stories were never going to come together."
The American actor continues, "And then…it happened. Something once thought impossible, became possible. How many times can you truly say that in life? And on top of that, it came together in such a perfect and special way. The original creators returned to write all four scripts and direct all four movies. All the cast members came back. A lot of original crew members worked on the project. So, it is new stories born from this very pure place of love from the fans; and in turn, everyone who worked on creating these stories was fueled by this unique energy of something that was once thought to be improbable, coming to life." Read more on HauteLiving.com.
Matt Czuchry Haute Living Photo Shoot