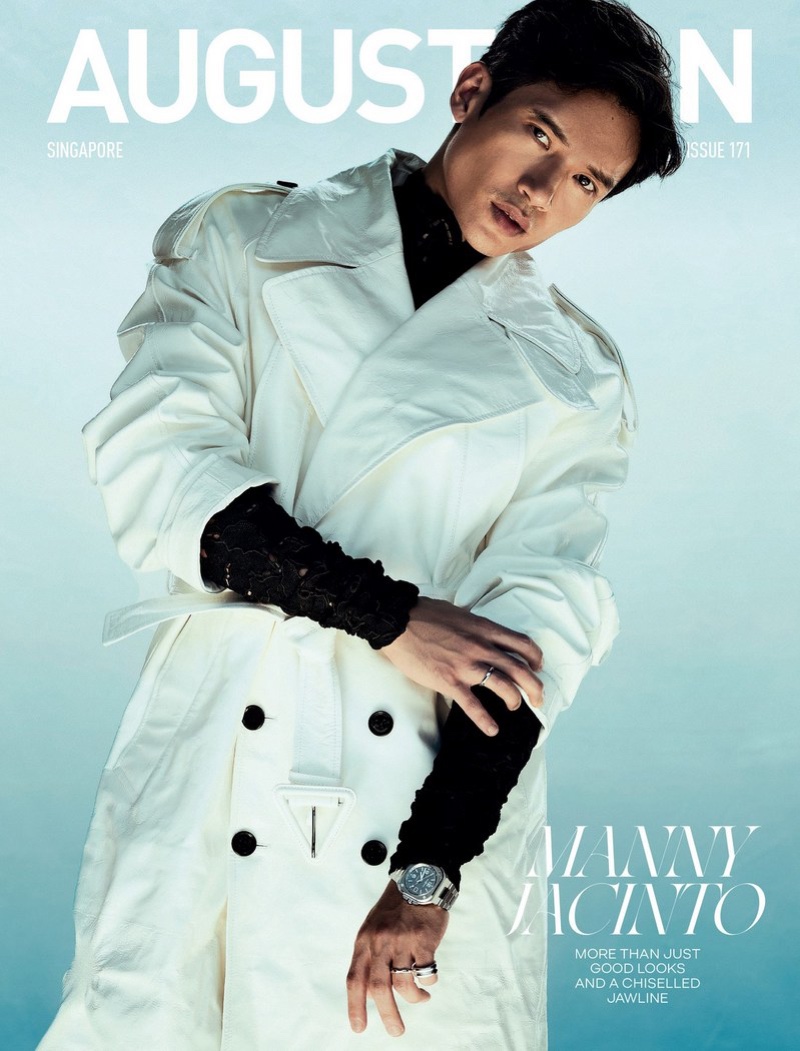 Manny Jacinto continues to moonlight as a model as he covers August Man Singapore. The Filipino-Canadian actor follows up COS's fall-winter 2021 campaign with a fashion-forward outing for August Man. Jacinto showcases bold fall style in designer looks from Italian brand Bottega Veneta.
Related: COS Enlists Diverse Cast for Fall '21 Campaign
Ashley Weston (The Wall Group) styles Jacinto for the occasion. Weston outfits "The Good Place" actor in adventurous choices like a leather trench coat and deconstructed knit. Meanwhile, Austin Hargrave (Atelier Management) photographs Jacinto, capturing stunning portraits with a mix of colored backgrounds.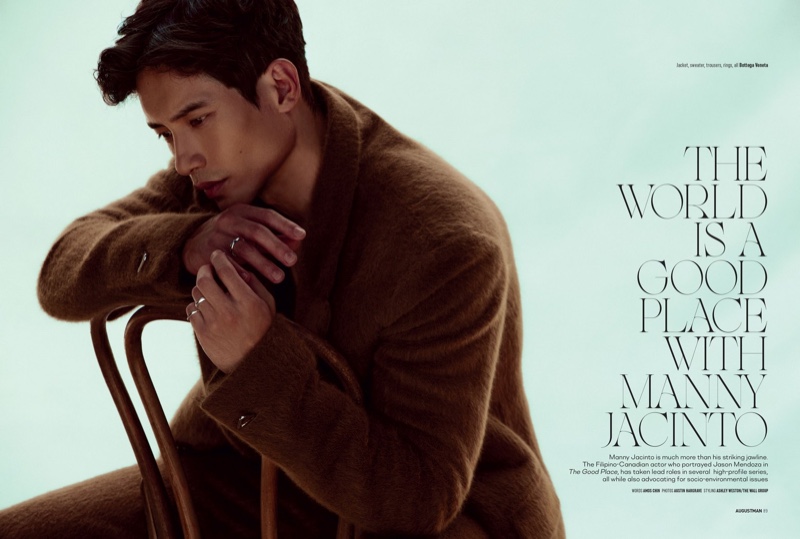 Jacinto talks to August Man about filming his recent project, Nine Perfect Strangers, during the pandemic. "We had to do a 14-day quarantine in Sydney, Australia," says Jacinto. "But to be honest, life was pretty normal during that whole time, especially where we were filming in Byron Bay. We were very lucky."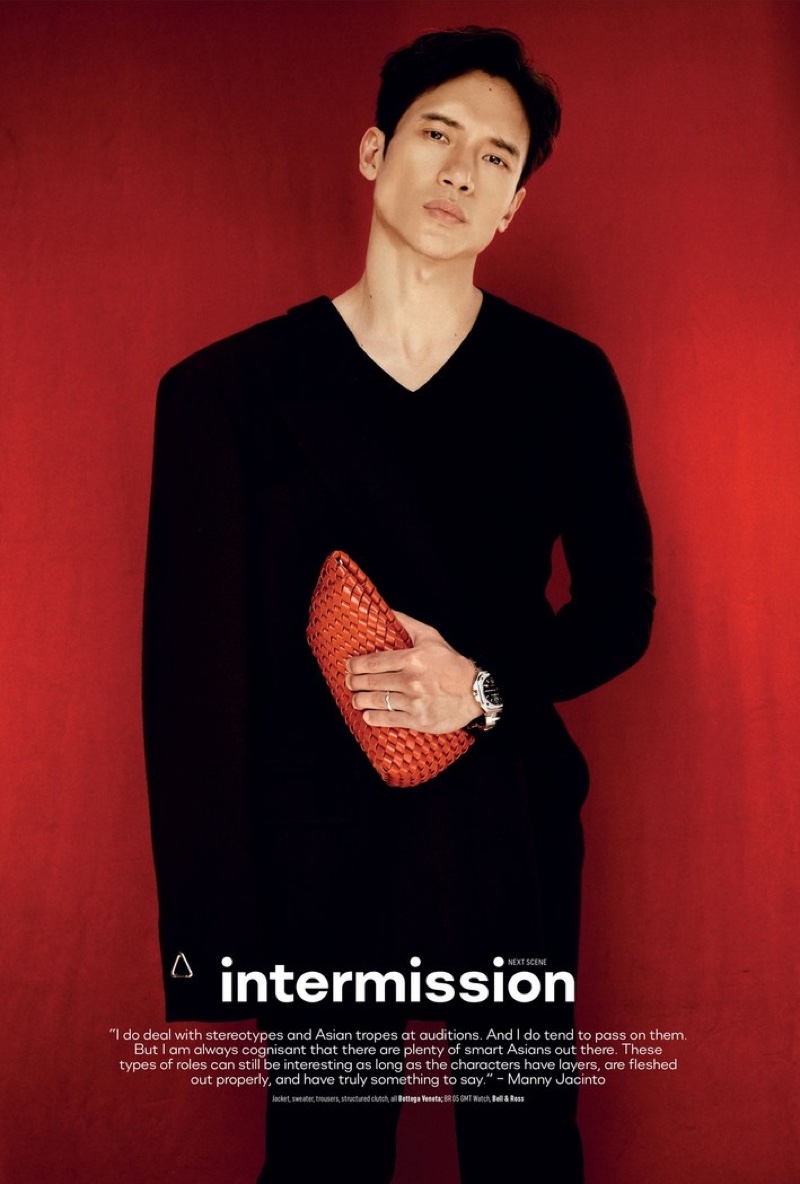 Playing Yao in Nine Perfect Strangers, Jacinto explains what intrigued him about the role. The 34-year-old actor explains, "Yao was a far departure from what I've previously played." Jacinto continues, "I also identified with his unwavering loyalty, tunnel vision, and stubbornness when it comes to something he is passionate about."
Manny Jacinto August Man Singapore Photoshoot