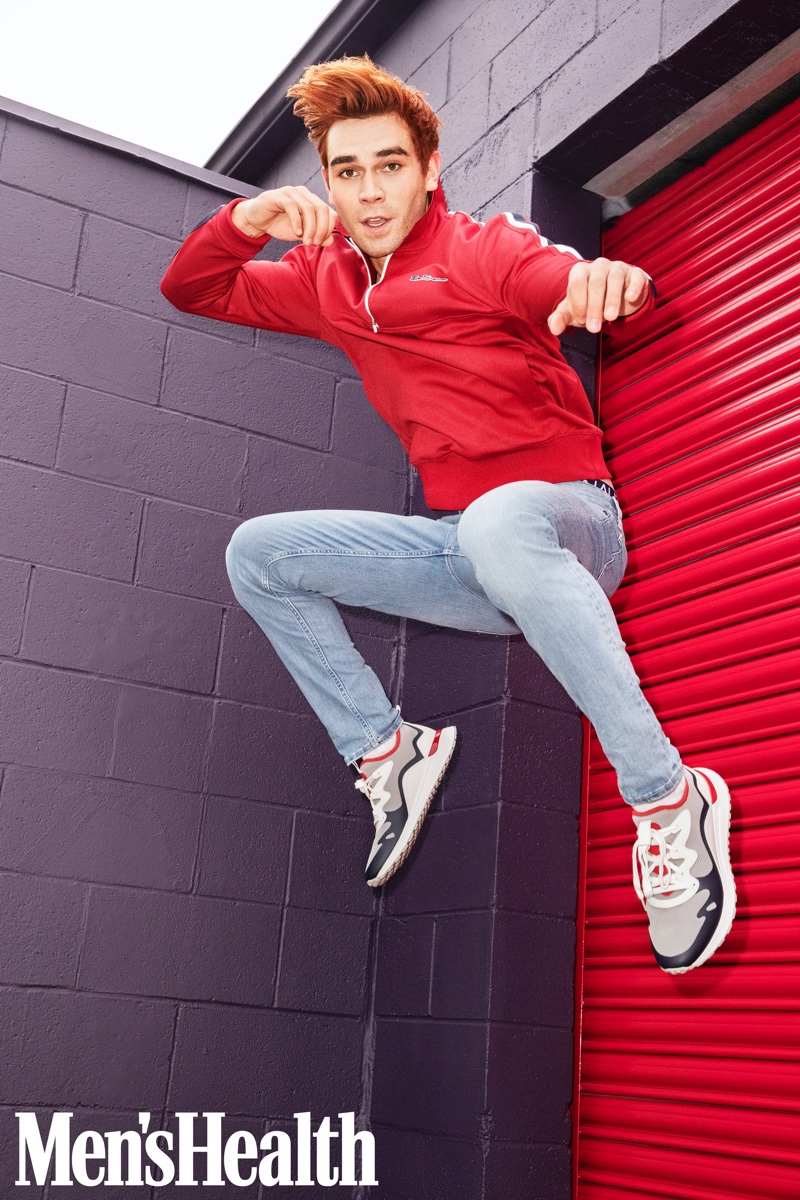 KJ Apa teams up with Men's Health for its April 2020 issue to showcase must-have denim. The I Still Believe actor wears essential spring looks styled by Ted Stafford. Photographed by Kenneth Cappello, Apa sports varied denim fits that range from skinny to athletic. Stafford outfits the New Zealand actor in brands such as Gap and Levi's.
Related: KJ Apa Stars in Mr Porter Shoot, Talks 'Riverdale' & 'I Still Believe'
Discussing his personal style with Men's Health, Apa explains, I'm a very instinctual shopper, and very impulsive. I'll go out, I'll see something, I don't even try it on. I just buy it. Meanwhile, his Riverdale costar Cole Sprouse had a thing or two to say about his style.
Apa recalls, [He] looked at me about two years ago, and he goes, Bro, you need a stylist. I was showing up to red carpets in jeans and button-down t-shirts. And I realized, Yeah, I've got to get this sorted out. When it comes to pulling off some of those red carpet looks, Apa explains, Confidence is everything. Otherwise, everyone can see you look uncomfortable, and it's not a good look. Read more at MensHealth.com.
KJ Apa Men's Health Photo Shoot