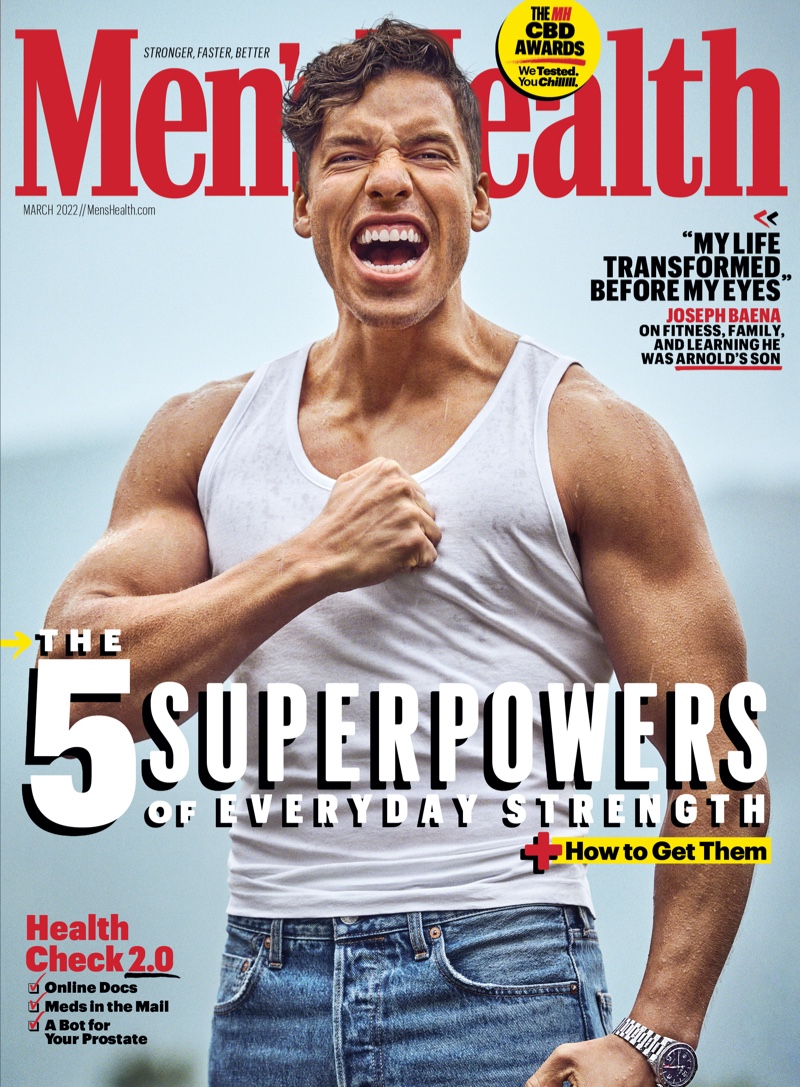 Men's Health magazine's March cover features Joseph Baena. The up-and-coming star links up with Eric Ray Davidson for the feature. During an interview, Baena talks to the magazine about following in the footsteps of his famous father, Arnold Schwarzenegger.
Baena on His Father's Identity Becoming Public
Baena recalls the day the public found out about his father being Arnold Schwarzenegger. "I was in the eighth grade. Fifth or sixth period. And I get called out of class to leave," shares Baena. "And my mom's there, and she's like, 'We gotta go—everyone is finding out about you and who your father is.' I'm 13." The 24-year-old reflects on being thirteen at that moment, "Your body's transforming; your mind is transforming. And now my life transformed before my eyes."
A Conversation with Joseph about Bodybuilding
When Joseph Baena first became interested in bodybuilding, he was too proud to seek assistance from his father. He began his training with a copy of The Encyclopedia of Modern Bodybuilding. "I went straight to the book," explains Baena. "I wanted to figure it out myself."
However, Baena eventually approached his father about bodybuilding. "I was so nervous. I was being observant, trying to see what he was doing and the way he was acting."
Taking a tip from his father, Baena shares, "One of the big things I learned from Dad was not to have the ten-rep mentality. It's pushing yourself to the limits and going that extra mile, getting those extra reps and half reps till you're basically dying."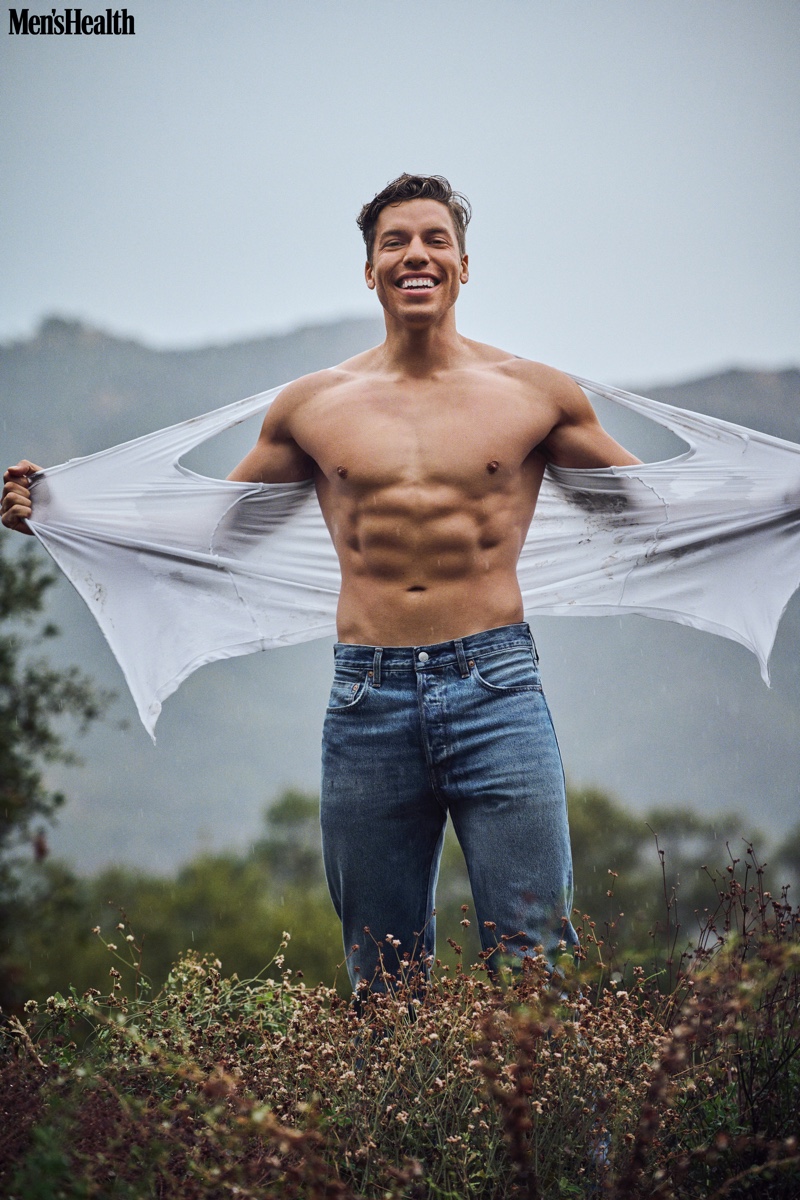 Joseph Baena, the Actor
While he's been successful at selling real estate, Joseph Baena has his sights set on acting, but he doesn't want to be a product of nepotism. "My dad is old-school; he doesn't believe in handouts," says Baena.
"He believes hard work pays off, and so do I. I love the word honor, and I'm very prideful in the sense that if I use my dad's contacts or ask him for favors, I wonder what honor is that gonna bring me?" Baena explains, "When I go to auditions, they don't know who I am, because we don't have the same last name."