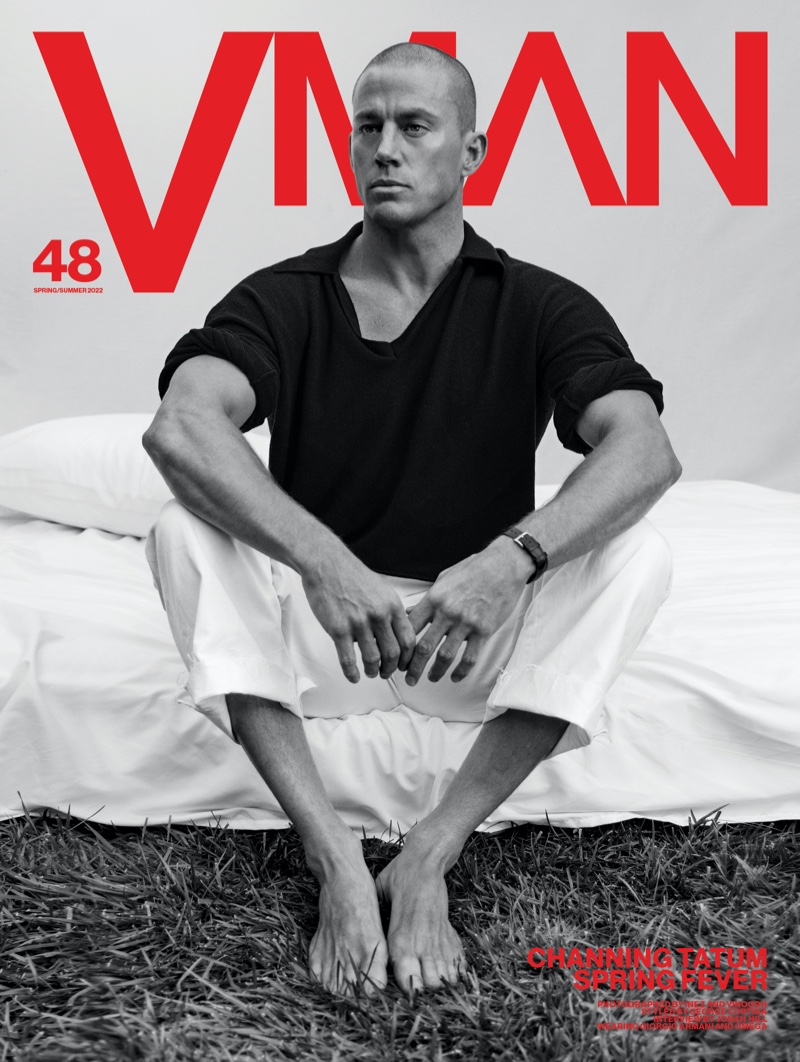 Channing Tatum speaks with VMAN ahead of his directorial debut with "Dog" and his starring role in "The Lost City," alongside Sandra Bullock and Brad Pitt. The 41-year-old actor links up with the magazine for its 48th issue and spring-summer 2022 edition—Photography duo Inez & Vinoodh photograph Tatum poolside for the cover photoshoot.
Meanwhile, George Cortina is responsible for the styling for the laid-back outing. VMAN enlists the help of Tatum's close friend, actor Jonah Hill, to do an interview with him for the magazine feature.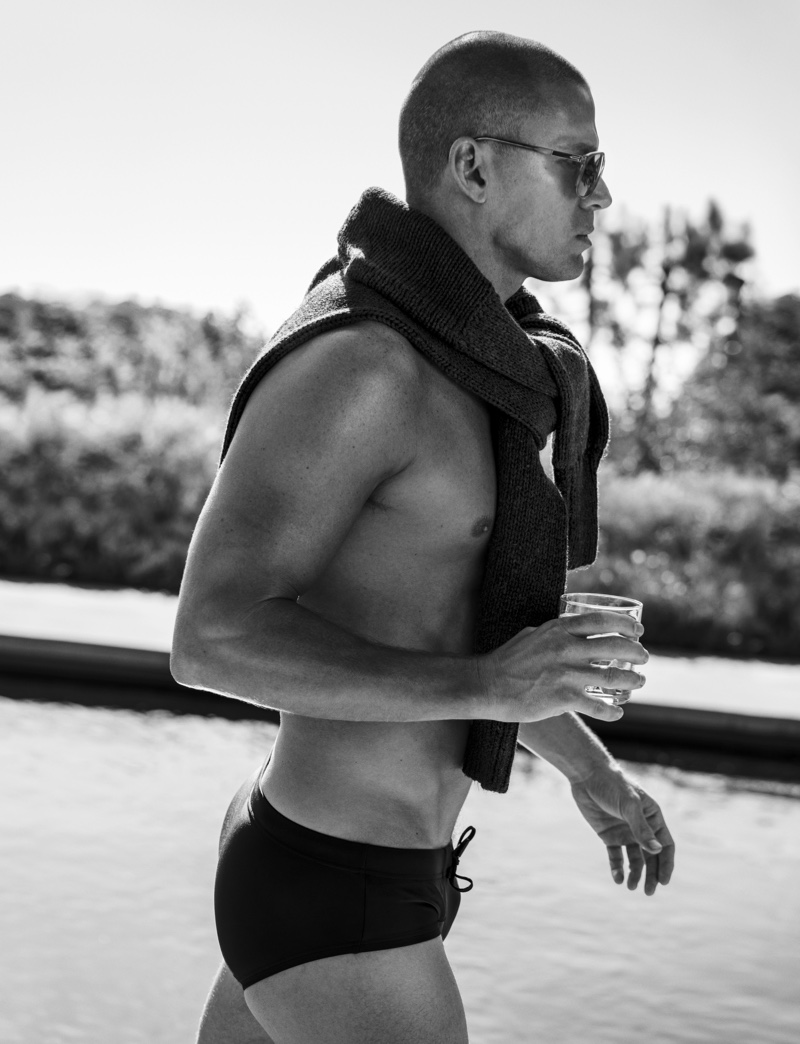 Channing Tatum on Style
In this interview, Channing Tatum opens up about his evolving perspective on personal style. "Some friends of mine, like you and Zo [Zoe Kravitz] were like, 'Why don't you just wear what you wear? Why don't you just be you?' You gave me some very specific style tips," says Tatum. "That's what's beautiful about having friends like you. Somebody can tell you a perspective that you can't fully have on yourself."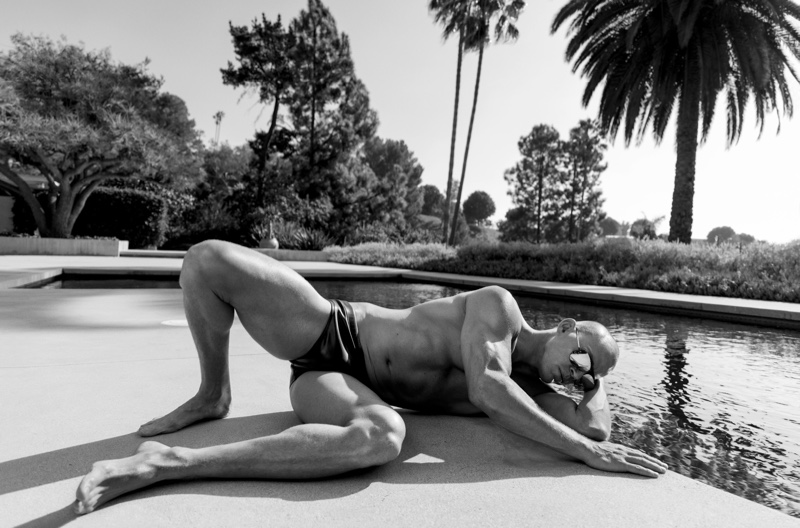 Tatum cracks a joke at Hill's expense. "You told me never boots, but I understand what you mean now. No boots for me, boots on you are ok. I'm glad that you cleared that up because I did feel for a second very betrayed when you went on national TV with boots on."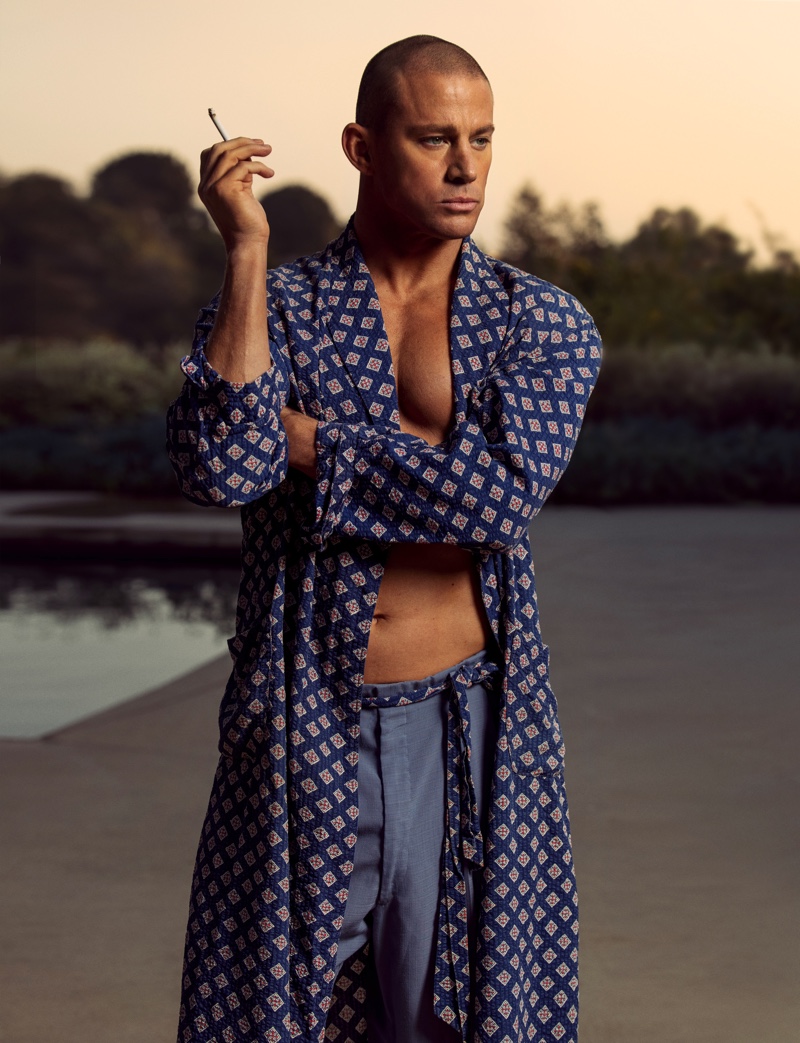 Tatum Talks Being a Single Father
Channing Tatum confides in Jonah Hill about his experiences as a single father to his daughter Everly. "I know that I liked to act and play make-believe and magical things, but I just didn't know if I was going to be able to meet her on her level, especially now that I'm a single dad," admits Tatum.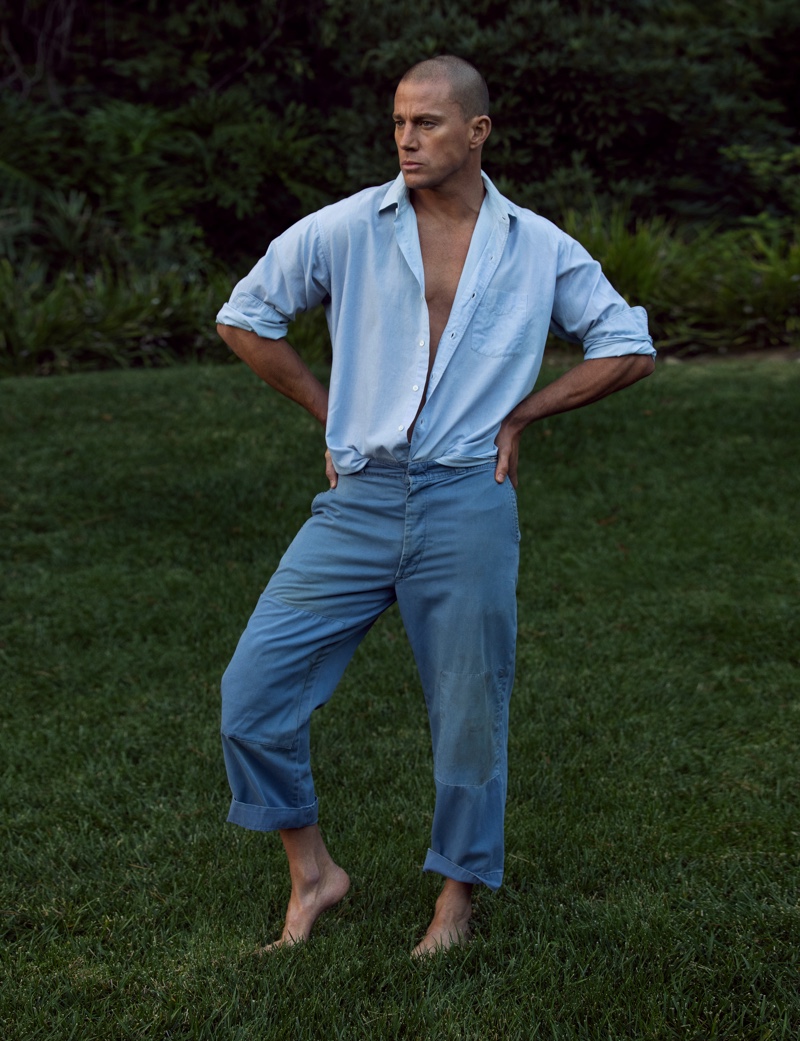 "I was doubly afraid. Was I going to be able to do any of the stuff that a mother should do? That a mother, as a woman, can relate to her as?" The American actor continues, "And then as that journey unfolded, I realized that all I really had to do was just go into her world and do whatever that is that she wanted to do."
The Lost City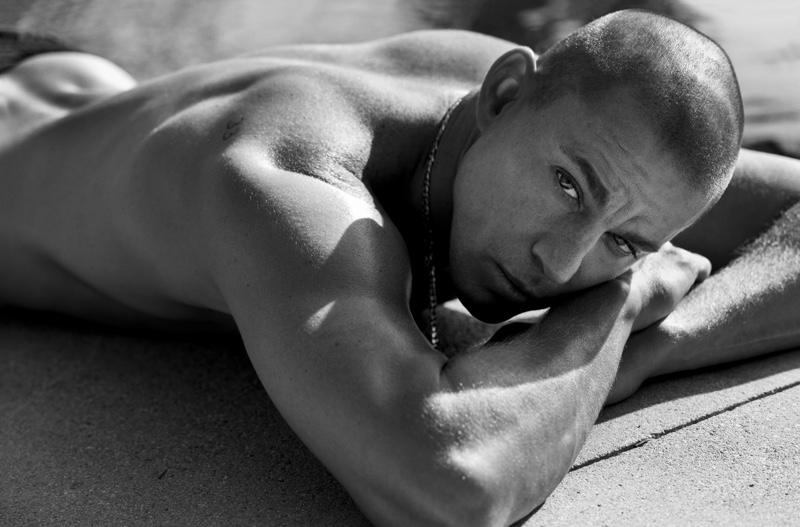 As the conversation shifts to a different subject, Channing Tatum describes his experience working with Sandra Bullock and Brad Pitt on "The Lost City." "There's no shocking thing at all to me when you meet Sandra," explains Tatum.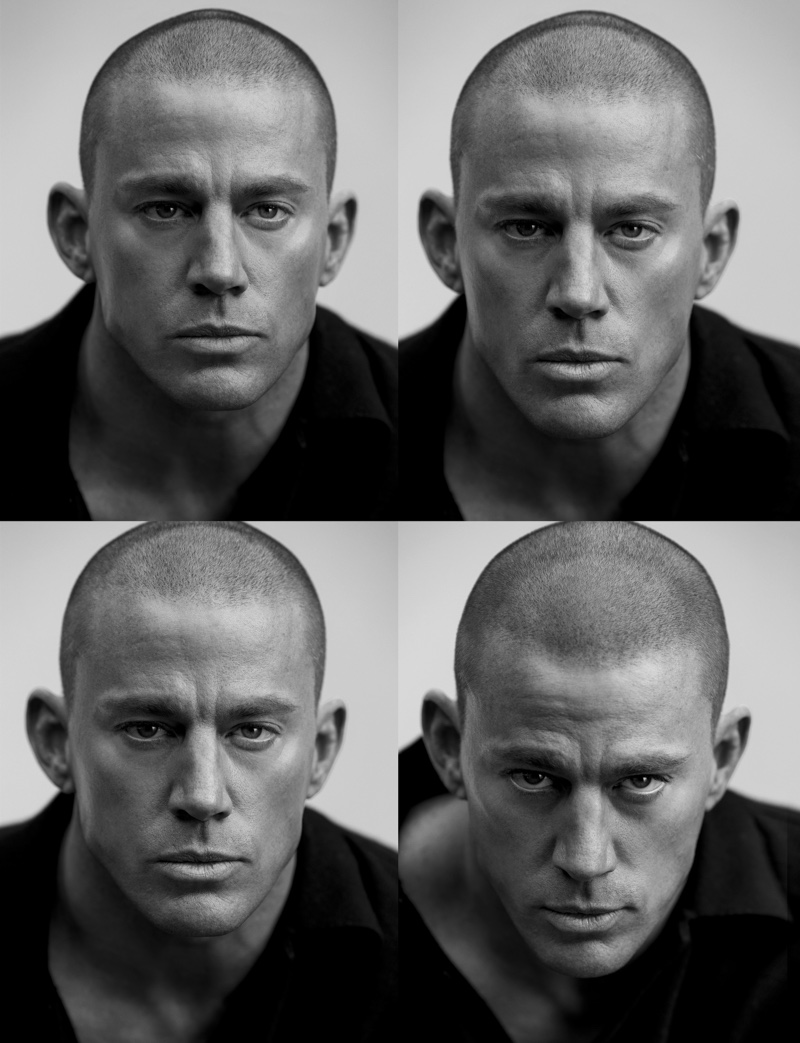 "She's just exactly who you want her to be–the most wonderful, brilliant sweetheart. She produced the film and knows every single thing on the set and how much it cost, kind of person." Tatum adds, "Brad [Pitt] in this movie is hilarious. If we ever do "Jump Street 3," we have to—I'm telling you, he's comic gold if you put him with the right character."