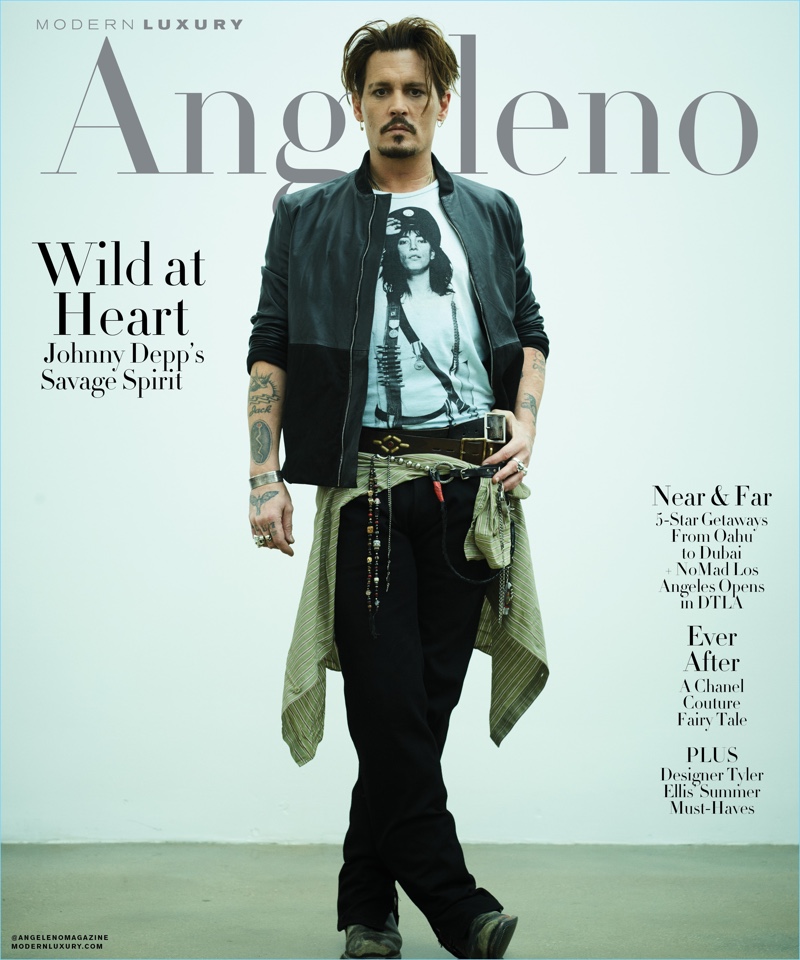 Johnny Depp is the cover star for May's editions of Modern Luxury. Posing for the lens of Jean-Baptiste Mondino, Depp also talks about working with the photographer. Mondino photographed Depp for his Dior Sauvage fragrance campaign. I think that when Jean-Baptiste Mondino looks at you, it's like he is dissecting you, says Depp. He is pulling back the layers to find the side of you that he finds interesting or inspiring, and then he really captures something of you in it.
Related: Johnny Depp Stars in New Dior Sauvage Fragrance Campaign
Depp discusses one of his most iconic roles to date, Captain Jack Sparrow. He shares, When I play Captain Jack, there is rarely a time when I am not smiling; just being him makes me smile. Depp continues, He can do anything, say anything–all that in one character who is everything [that] I am not. To be Captain Jack Sparrow, to find that within me, to allow myself to let that curtain drop away, and be absurd and irreverent, and try shit as a character, it's a non-stop experiment.
Johnny Depp Modern Luxury Covers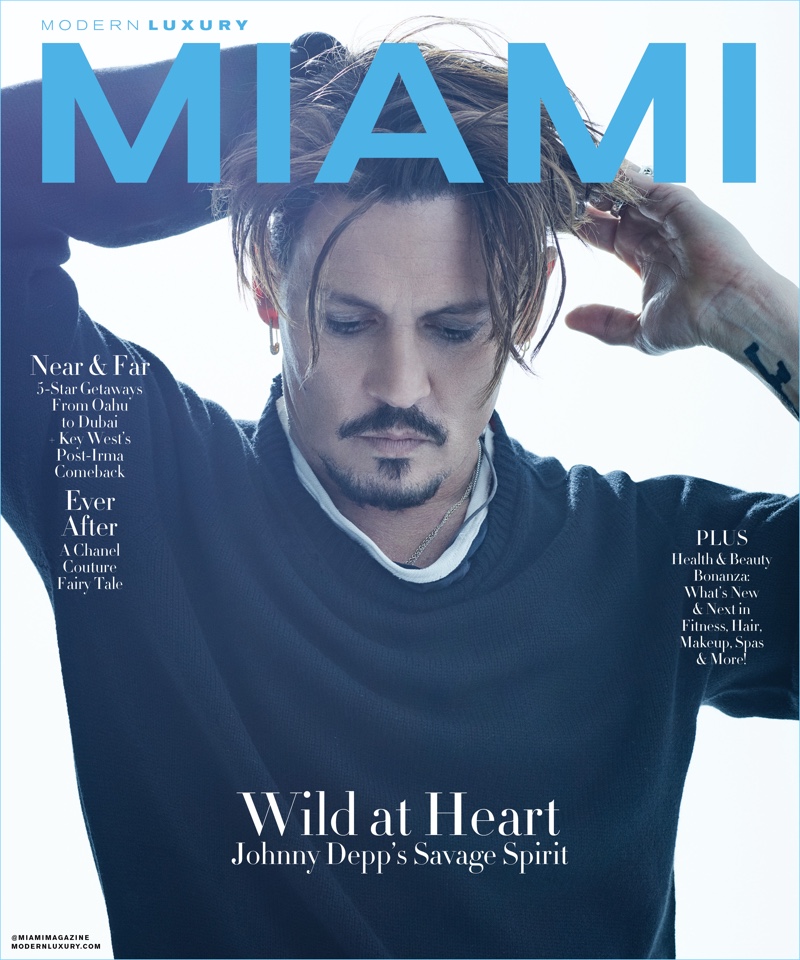 Johnny Depp Modern Luxury Photo Shoot