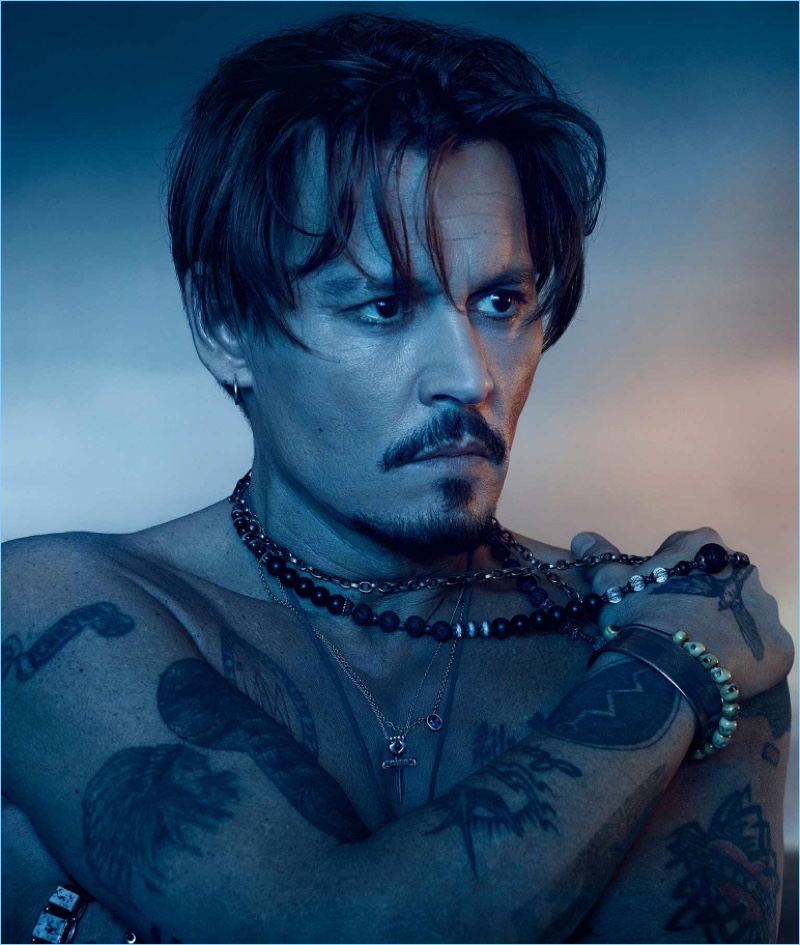 Dior Sauvage is revisited with a new Eau de Parfum. Johnny Depp continues as the face of the fragrance with photos by Jean-Baptiste Mondino. Lending the campaign a dark visual, Depp travels to Joshua Tree for the occasion.
Depp is surrounded by animals that represent a concept of the "Magic Hour", when the burning air of the day meets the freshness of the night and the wild world awakes.
Related: Johnny Depp Becomes a Rock Star for Dior Sauvage Fragrance Campaign
Perfumer François Demachy talks about approaching Dior Sauvage. Its signature is already highly identifiable. It didn't need to be exaggerated or have its composition loaded, says Demachy. So, step by step, I recreated it, rethinking the equilibriums that compose it.
Johnny Depp for Dior Sauvage Campaign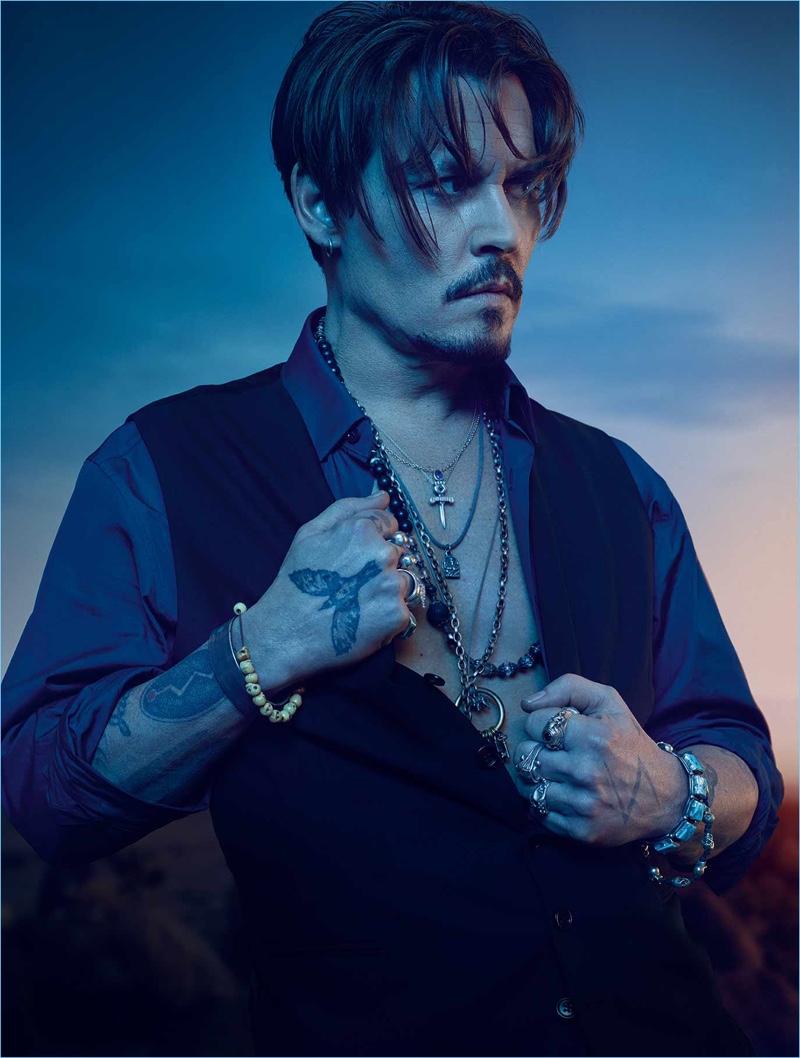 Inspired by the potency of the magic hour, this intense and fresh scent teams its signature of Calabrian bergamot and ambroxan with unprecedented accords. Sichuan pepper and pink berries are joined by very expressive star anise and Indonesian nutmeg. Then the delicious and smooth enveloping charm of Papua New Guinean vanilla kicks in. This carefully balanced fragrance, with its smoky accents, offers a new sensorial experience. Unquestionably masculine, it evokes wide-open landscapes and the man who strides through them, an adventurer by heart with a desire for the authentic.