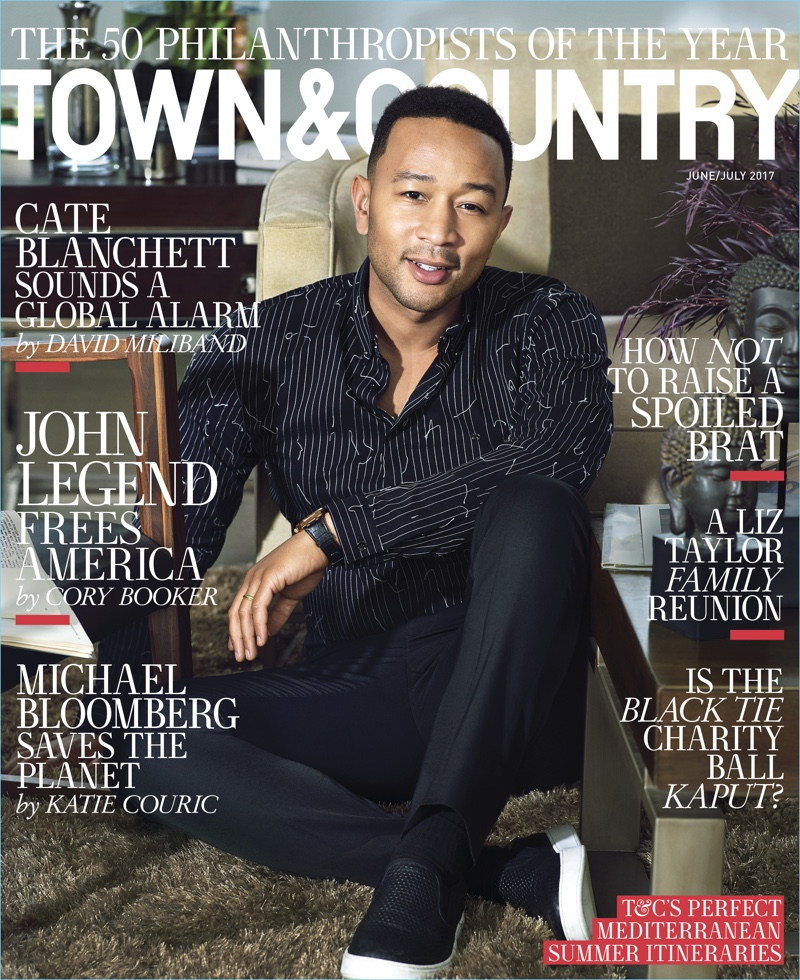 John Legend covers the June/July 2017 issue of Town & Country. The issue covers the theme of philanthropy and who better as a subject than Legend. Photographed by Max Vadukul, the singer links up with the magazine to discuss speaking out as a public figure.
Related: John Legend Goes Formal with Mr Porter's The Journal
Legend explains, "Obviously, when you step out on anything that's controversial, someone disagrees with you. And some people take that disagreement in stride and say, You know, I don't agree with you, but I like your music, so I'll still buy it, or, I'll still come to your shows."
John Legend Town & Country Photo Shoot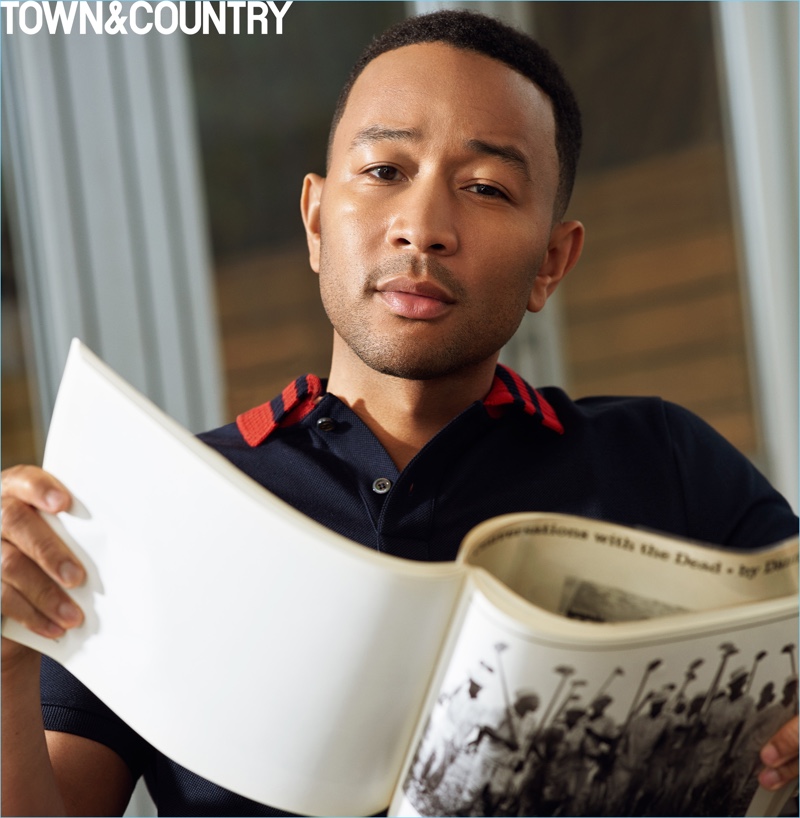 The 38-year-old singer continues, "Some people can't separate the two and say, If I disagree with you politically, you're not going to make money off of me. And that's just the price that we have to be willing to pay…some of the greatest artists we've ever known have been willing to risk some social capital to try to improve the lives of other people." Read more on TownandCountryMag.com.