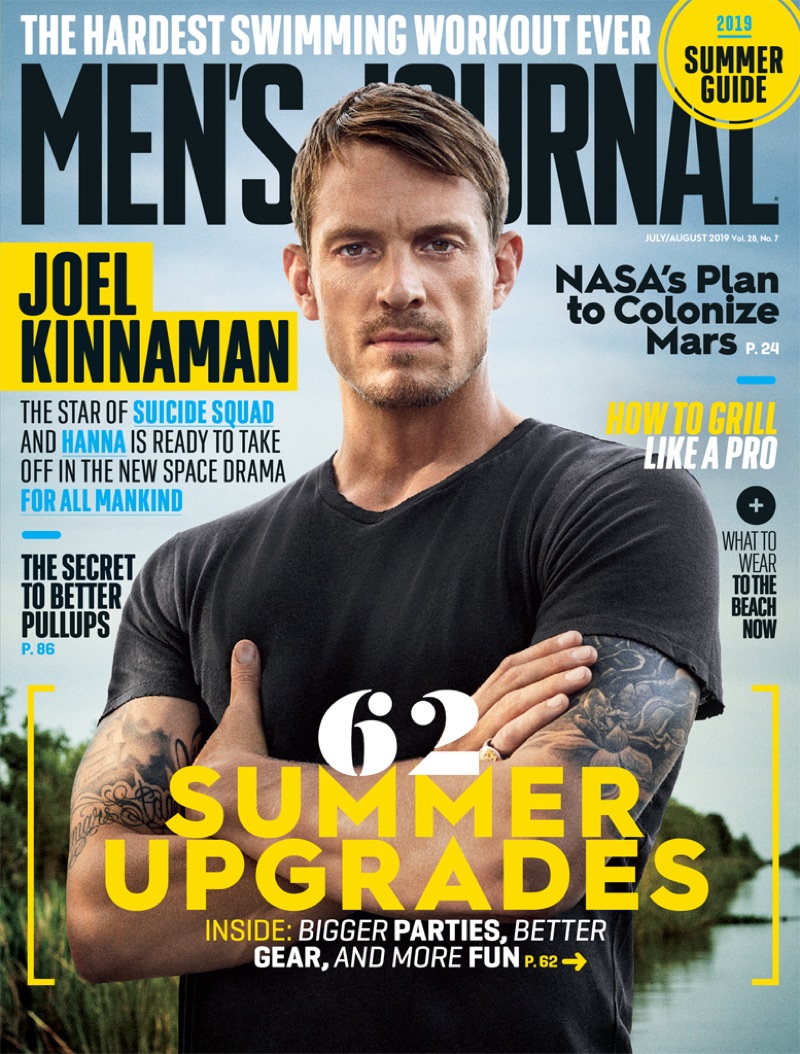 Men's Journal taps Joel Kinnaman as its cover star for the July/August 2019. The American-Swedish actor embraces casual looks as he poses for the lens of photographer Michael Schwarz (Atelier Management). Meanwhile, Ilaria Urbinati styles the shoot wardrobe, which includes easy tees and denim jeans.
Talking to Men's Journal, Kinnaman discusses his Apple TV+ show For All Mankind. At the height of the space race, more than 4 percent of the U.S. budget was delegated to NASA. It was this hotbed of innovation: GPS, cell phones, the internet, explains Kinnaman.
Related: Joel Kinnaman Fronts Carl Edmond Debut Campaign
All of that happened during this time. And then the U.S. landed a man on the moon, and it all ended. The whole trajectory of history was diverted. The show creates an alternate reality where that doesn't happen, where the race continues and we go deeper and deeper. Read more at MensJournal.com.
Joel Kinnaman Men's Journal Photo Shoot