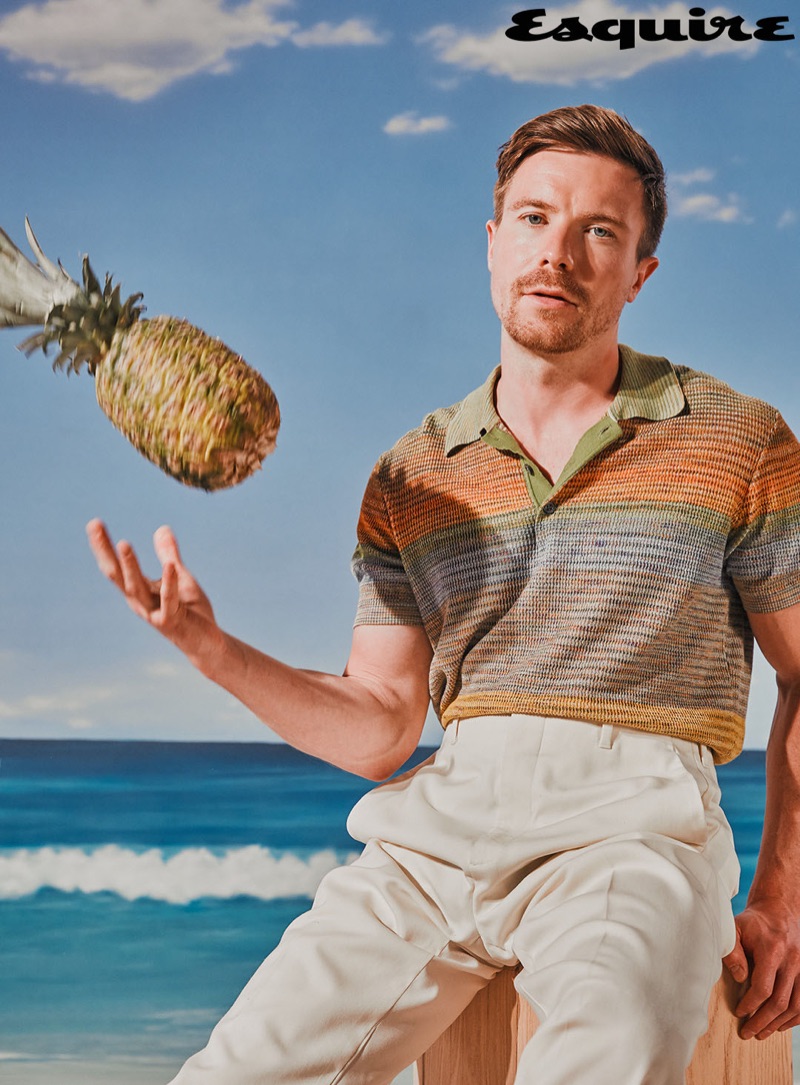 Joe Dempsie is the latest Game of Thrones actor to connect with Esquire for its summer themed outing. Tyler Joe photographs Dempsie, while Kristin Saladino looks after styling. Dempsie discusses his Game of Thrones character Gendry with Esquire. I don't think necessarily that all the trimmings that come with Lords of Storm's End are really the kinds of things that he was after. Power and the land and the wealth that you would imagine Gendry would acquire now, that's all kind of superfluous to him.
Related: 'Game of Thrones' Actors John Bradley & Iain Glen Embrace Beach Style for Esquire
The 31-year-old actor continues, I think the main thing that he would take from it is the legitimacy and that he's no longer a bastard. The fact that he's been recognized as a legitimate son of somebody—it can be as simple as that. You can imagine he's not a particular fan of heirarchy but he can place himself somewhere within it now. Read more at Esquire.com.
Joe Dempsie Esquire Photo Shoot