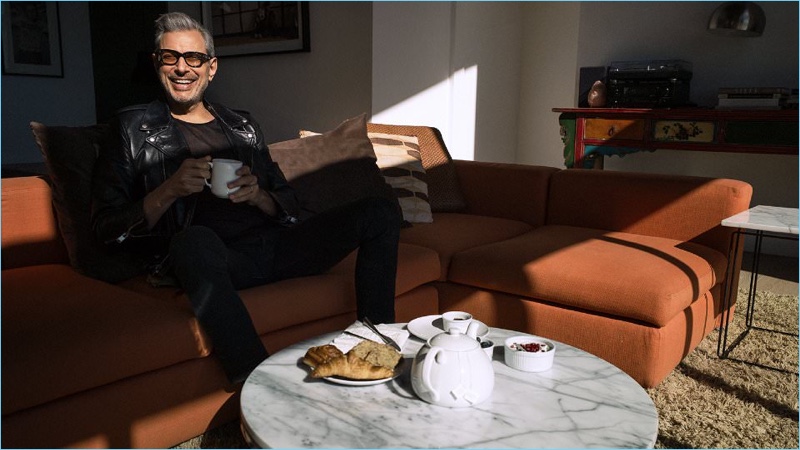 Jeff Goldblum doesn't miss a beat for his latest style outing. He dons both leisure and tailored garments for a new feature from Mr Porter's The Journal. The Jurassic Park star connects with the luxury retailer for an outing, which features its newest men's arrivals. Goldblum charms as he appears before the lens of photographer, Cédric Buchet. Here, stylist Julie Ragolia outfits the actor in a mix of his favorite brands such as Saint Laurent and popular go-to's like Gucci.
Related: Jeff Goldblum Cuts a Sharp Figure for Icon El Pais Shoot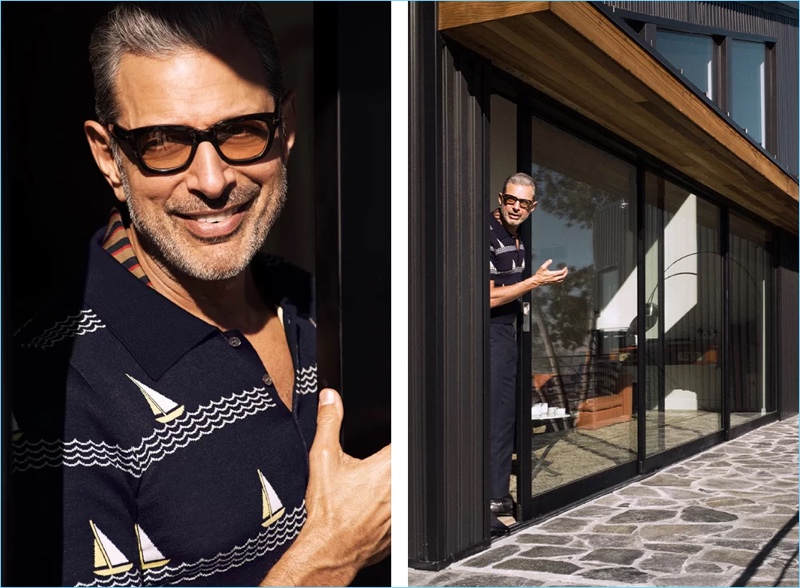 Jeff Goldblum on Growing Older
At 64-years-old, Jeff Goldblum is enjoying life. He explains, "I feel like I'm blooming right now. I'm very much like a pregnant woman." Goldblum continues, "I'm enjoying life to no end, and more and more as we go along. And I feel like I am getting better at things. I have palpable results." Read more on MrPorter.com.
Jeff Goldblum Mr Porter Photo Shoot