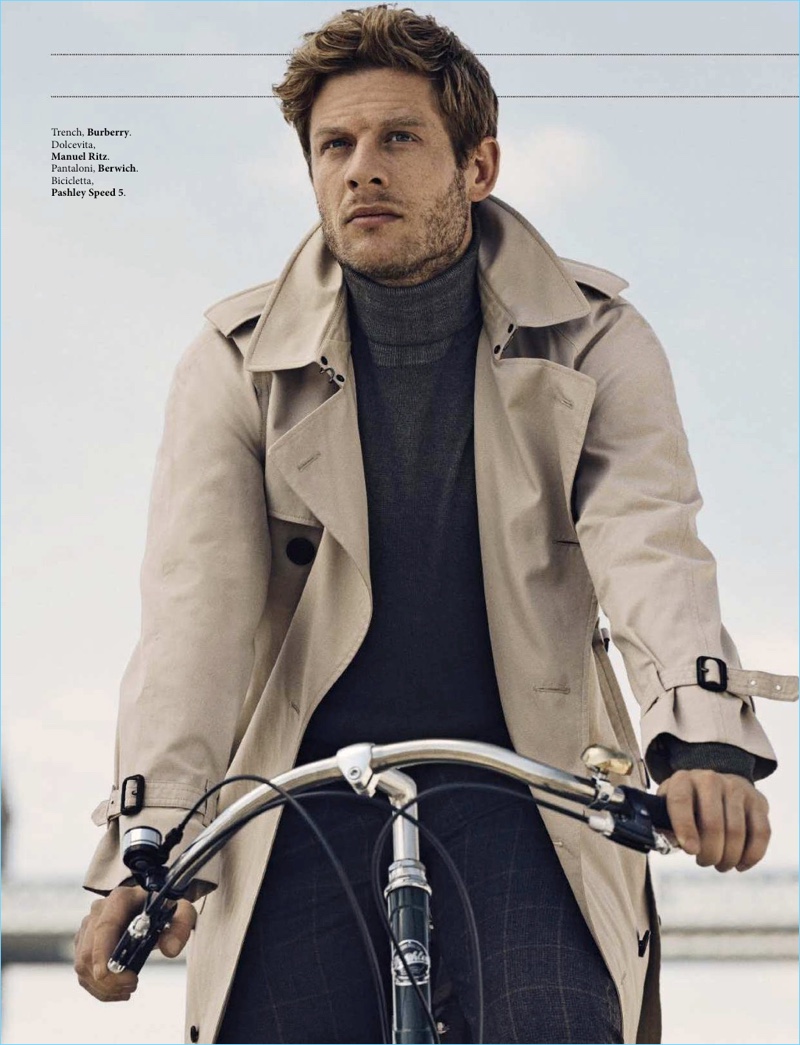 Perhaps James Norton should moonlight as a model. The English actor appears in a spread for Vanity Fair Italia's dedicated menswear issue. Embracing classic menswear such as a Burberry trench coat, Norton is styled by Cleo Casini. Meanwhile, photographer Charlie Gray captures the actor in a series of striking images.
Related: James Norton Sports Sharp Style for GQ Shoot
Touching on light subjects with Vanity Fair Italia, Norton discusses his love for bike riding. Not afraid of the frequent accidents in London, Norton explains in a translated quote, I'm the kind of cyclist that is in the middle of the road and it makes the drivers fight because they are forced to keep up with me. Norton continues, But at least they see me.
James Norton Vanity Fair Italia Photo Shoot