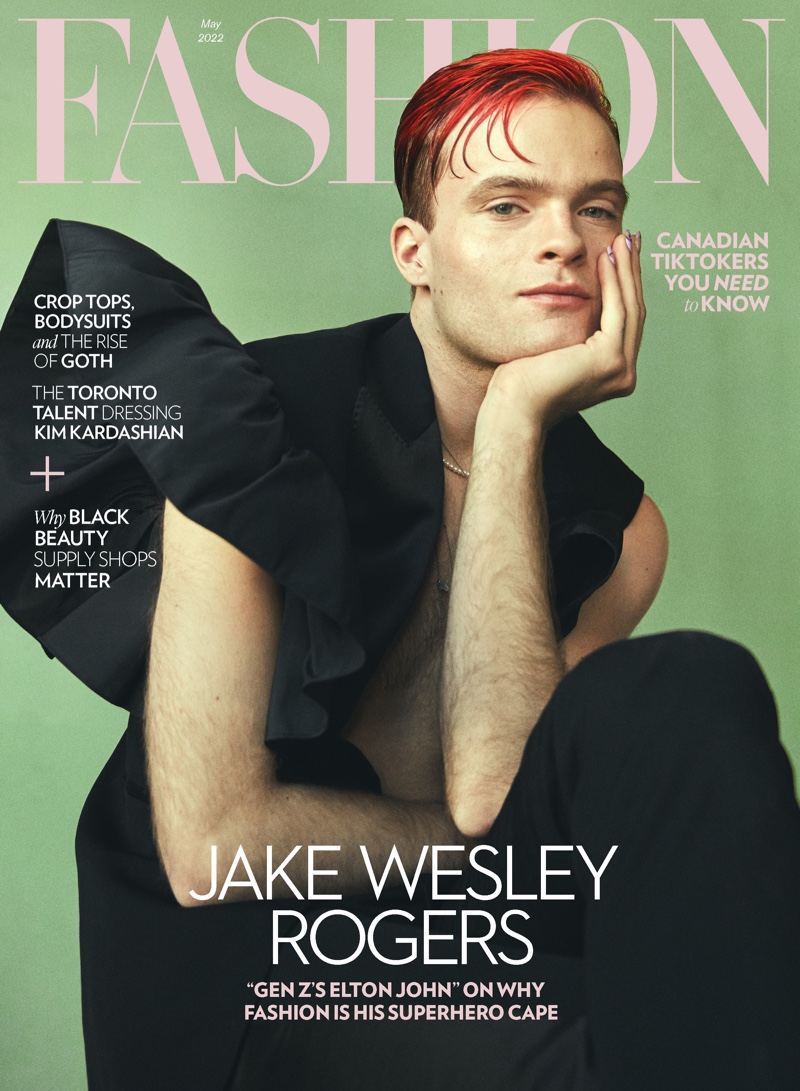 Jake Wesley Rogers, a singer-songwriter who has been dubbed "Gen Z's Elton John," appears on the cover of the May 2022 edition of Fashion magazine. Greg Swales photographs the music artist in over-the-top outfits for the edition. George Antonopoulos acts as creative director for the Swales-lensed shoot as Rogers poses in bold pieces, including his signature four-inch platforms.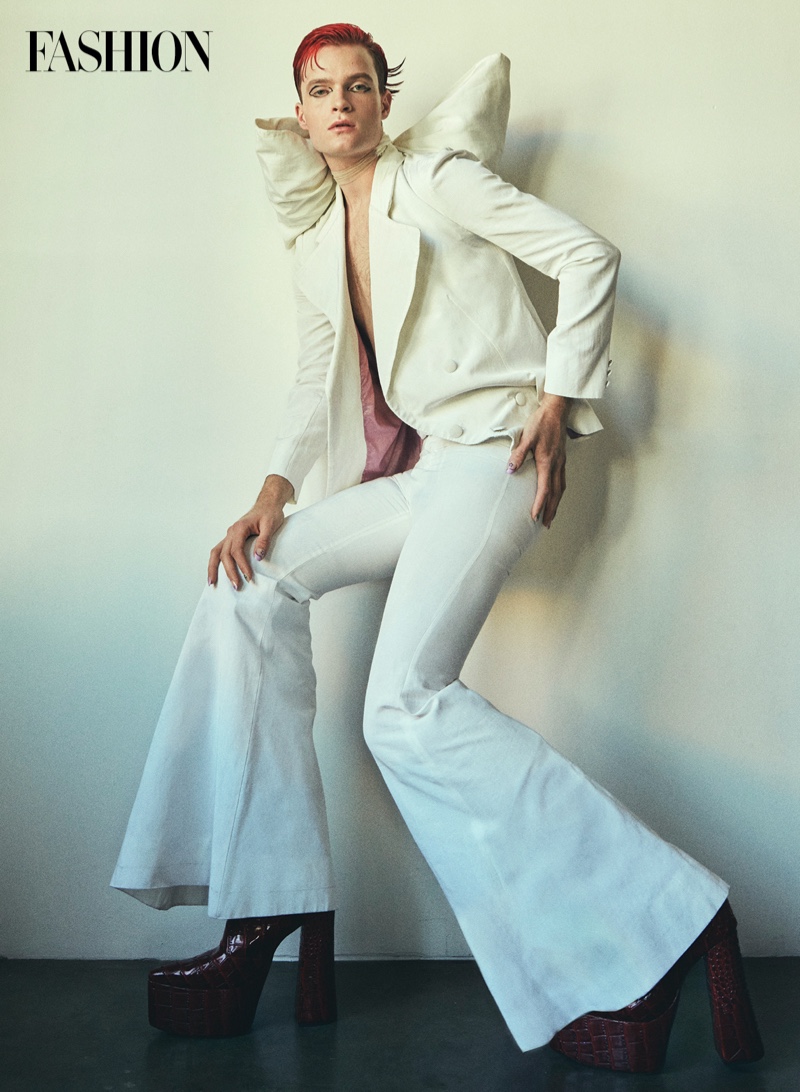 Creating Jake Wesley Rogers Look for Fashion
To create a spectacular wardrobe for Fashion magazine, stylists Tom Erebout and Sandra Amador collaborate, creating looks, including labels such as Alexander McQueen, Dior Men, and Saint Laurent. Meanwhile, hairstylist Lisa Marie-Powell and makeup artist Darian Darling assist Rogers in transitioning from one ensemble to the next, allowing him to be a true style chameleon.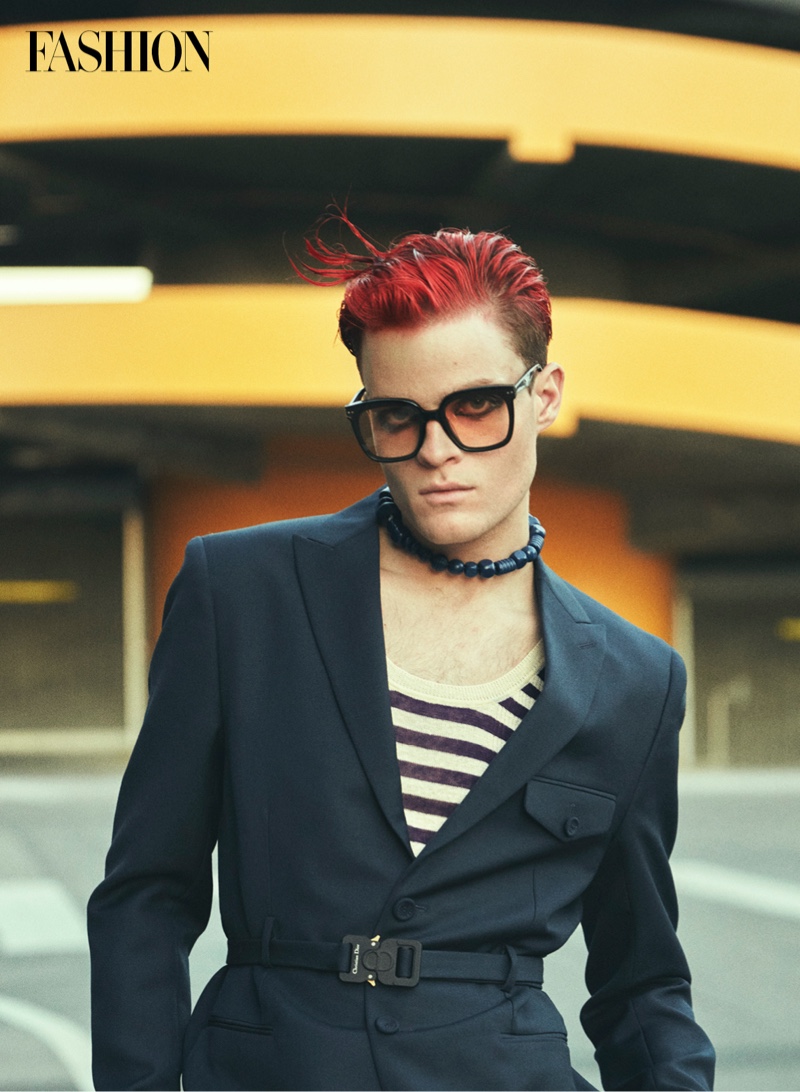 Jake Wesley Rogers on Fashion & Style
Talking to Fashion magazine, Rogers describes how fashion has always been important to him: "What I recognize now is that many people feel they have to follow a script — go to college, get married, have babies, etc., and if that's your truth, no shade," he explains. "But I turned these expectations into a game. Going to thrift stores allowed me to curate who I was and who I wanted to be. Being different pushed me to be more different, and fashion has always been my superhero cape."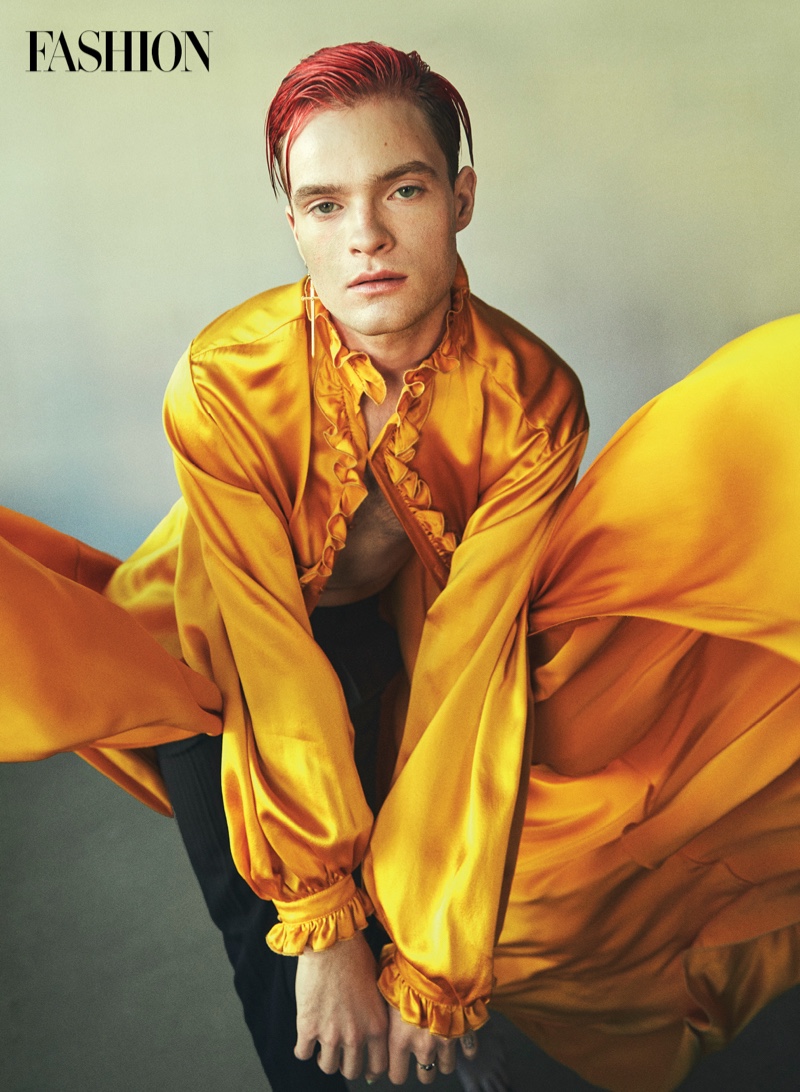 Rogers Talks Elton John & Style Influence
While Jake Wesley Rogers draws frequent comparisons to music superstars such as Elton John, he acknowledges that he was not always aware of the artist's work. In describing Lady Gaga as one of his early influences, Rogers says, "Elton John wasn't a thing in my house growing up, but I recognize now that he, Bowie and Madonna obviously influenced Gaga." Rogers continues, "I got a lot of that inspiration inadvertently through her."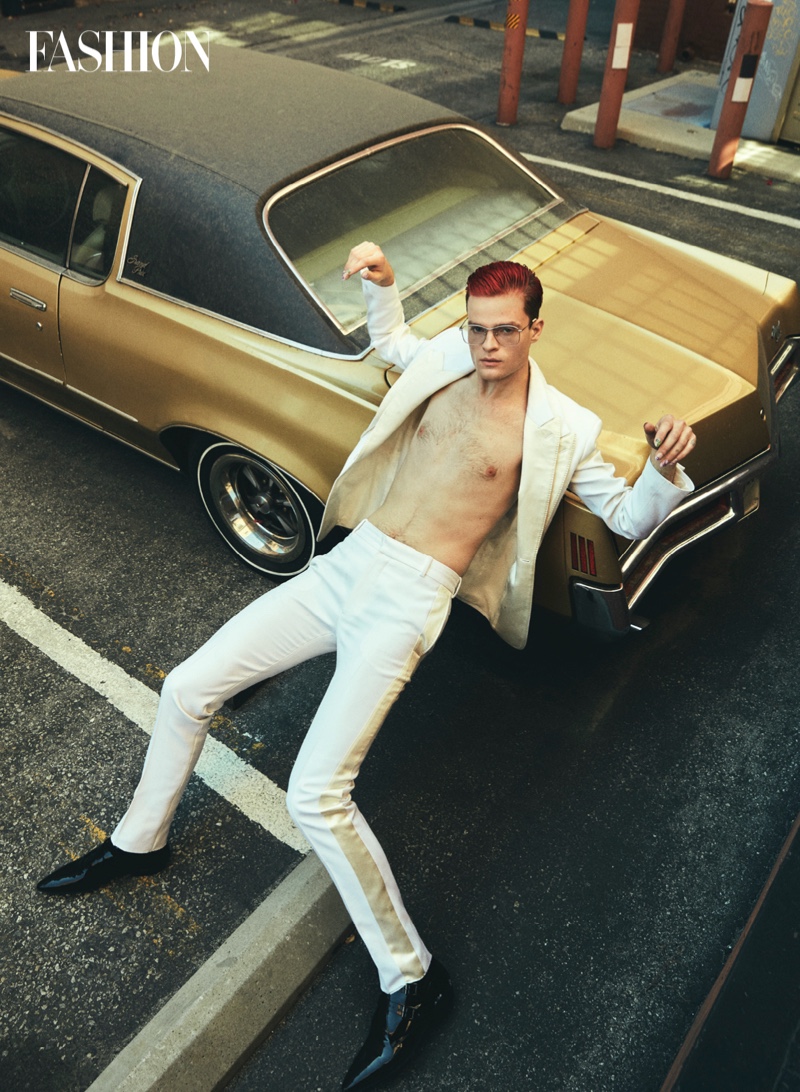 When it comes to fashion and style, Jake Wesley Rogers has one muse in mind. "My number one fashion and everything icon has always been Stevie Nicks," Rogers says. "So at the end of the day, I'm just trying to be as cool as her."