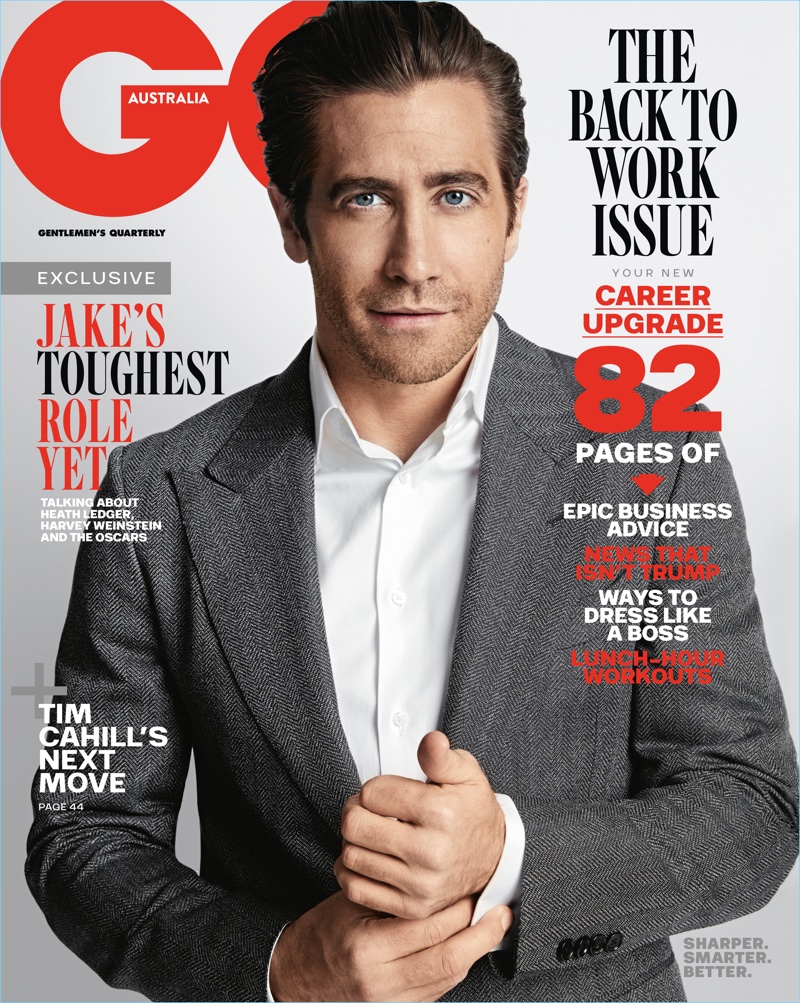 Jake Gyllenhaal covers the February 2018 issue of GQ Australia. The American actor links up with photographer Doug Inglish and stylist Olivia Harding for the feature. Gyllenhaal talks to the magazine about his latest film Stronger being his most difficult role. The film is inspired by the story of Jeff Bauman, who lost both of his legs during the Boston Marathon on April 15, 2013.
Related: Jake Gyllenhaal Joins Liya Kebede for New Calvin Klein Eternity Campaign
It pushed me more than I've ever been pushed. I pushed myself as a result. Sometimes I took it probably too far, admittedly, says Gyllenhaal. I mean, it has consumed me for two-and-a-half years.
Gyllenhaal explains why the role was so difficult. It's because I've never had the honor and responsibility, and if I'm really honest, the tremendous pressure to play someone that I know I could never be He continues, I don't think that I would have been able to survive what he survived. And to find the sense of humor that he has. Read more on GQ.com.au.
Jake Gyllenhaal GQ Australia Photo Shoot