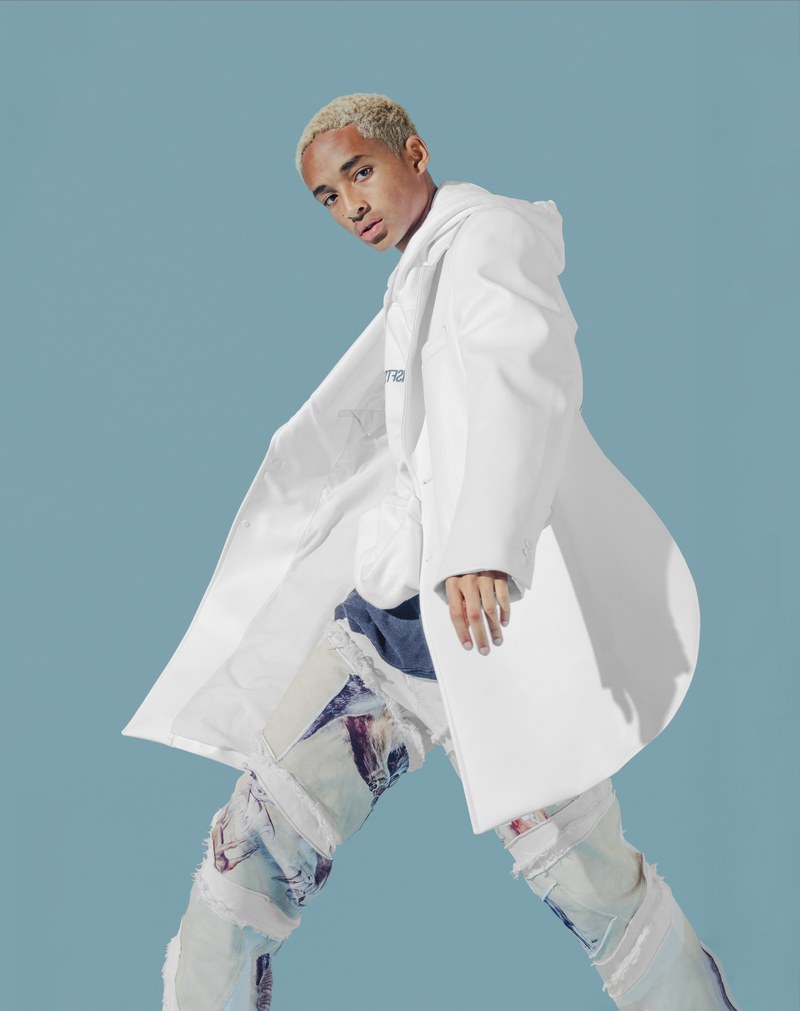 Jaden Smith promotes his G-Star Raw collaboration with a GQ photo shoot. Heralding Batman as a style icon, the millennial star takes to the studio with photographer Julian Bernan. Meanwhile, Matthew Henson looks after styling. Henson brings together a wardrobe that juxtaposes Smith's personal touches with streetwear-worthy pieces.
Related: Jaden Smith Rocks Check Prints for Icon El País Cover Story
Talking about G-Star's environmental message, Smith shares, Animals are the most important thing. He continues, And what G-Star is doing with sustainable denim as well. It's just all bringing back nature and animals. Trying to make people aware of, like Go outside. Read more at GQ.com.
Jaden Smith GQ Photo Shoot