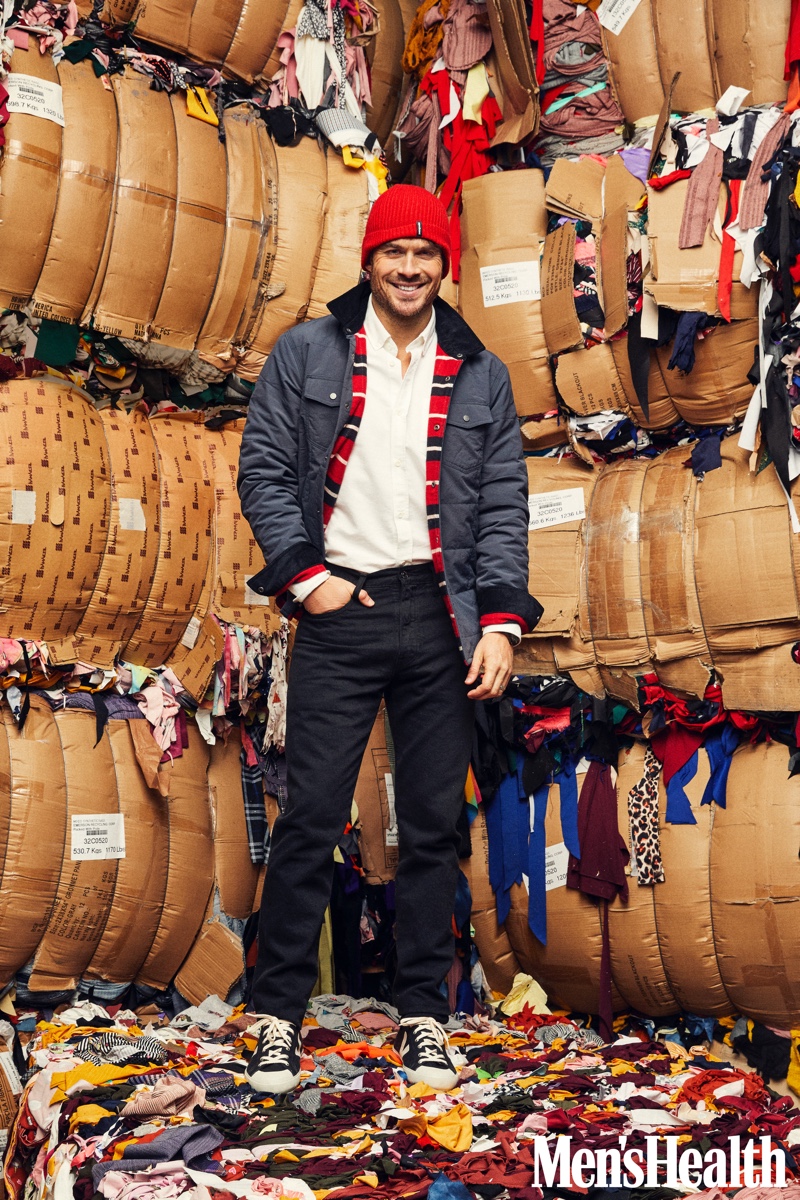 Ian Somerhalder links up with Men's Health for its January/February 2020 issue. Allie Holloway photographs the 41 year-old actor in sustainable fashions for the feature. Somerhalder showcases looks that utilize recycled materials and "waste-mitigating manufacturing." Stylist Ted Stafford outfits the star in brands such as Wellen, Veja, and Tact & Stone.
Related: Sebastian Stan Covers Men's Health, Talks Staying Fit in Marvel Universe
Discussing his personal style with Men's Health, Somerhalder explains, Because life is so insane and I'm just a dude, the simpler, the better. For example, Somerhalder buys 75 [t-shirts] at a time from Alternative Apparel's Eco line (which makes use of nearly 1.8 million recycled plastic bottles annually.)
Changing gears and talking about his Netflix show V-Wars, Somerhalder expresses, Not to sound like a douche, but the last two shows I was on were these tentpole watercooler shows. I've learned enough that I don't have any desire for the show to not have that same impact on an audience. Read more at MensHealth.com.
Ian Somerhalder Men's Health Photo Shoot