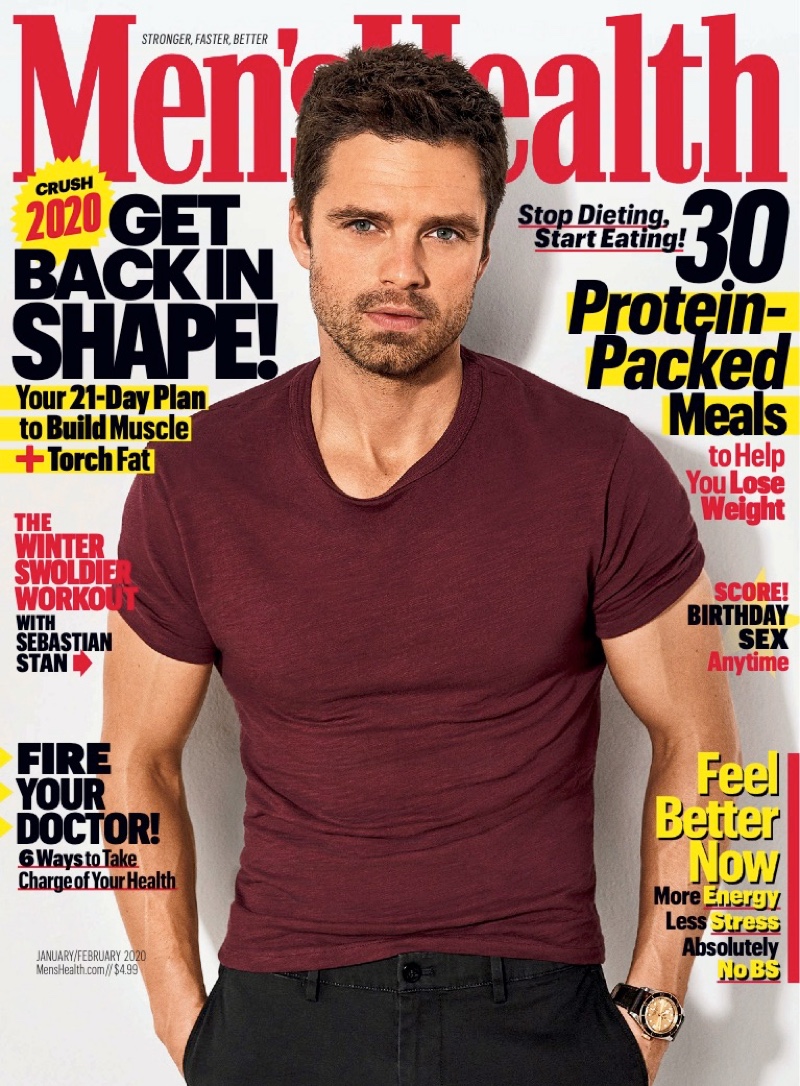 Sebastian Stan is a fit vision as he connects with Men's Health for its January/February 2020 issue. Carter Smith photographs the star, while Ted Stafford styles the casual shoot. Discussing fitness and playing Bucky Barnes in the Marvel universe, Stan recalls, I was so insecure being around these massive f**king guys, so I started lifting really heavy and ate a lot.
Related: Sebastian Stan is an Urban Cowboy for Esquire España
Stan continues, I remember I showed up, and I was a little bit bigger than I had been in The Winter Solider. The arm was a bit tight. I was losing circulation. Reacting to Martin Scorsese's recent comments that Marvel films are not cinema, Stan says, All I know is that all movies affect people. I've certainly experienced firsthand many people who have been affected and helped by Marvel movies. Read more at MensHealth.com.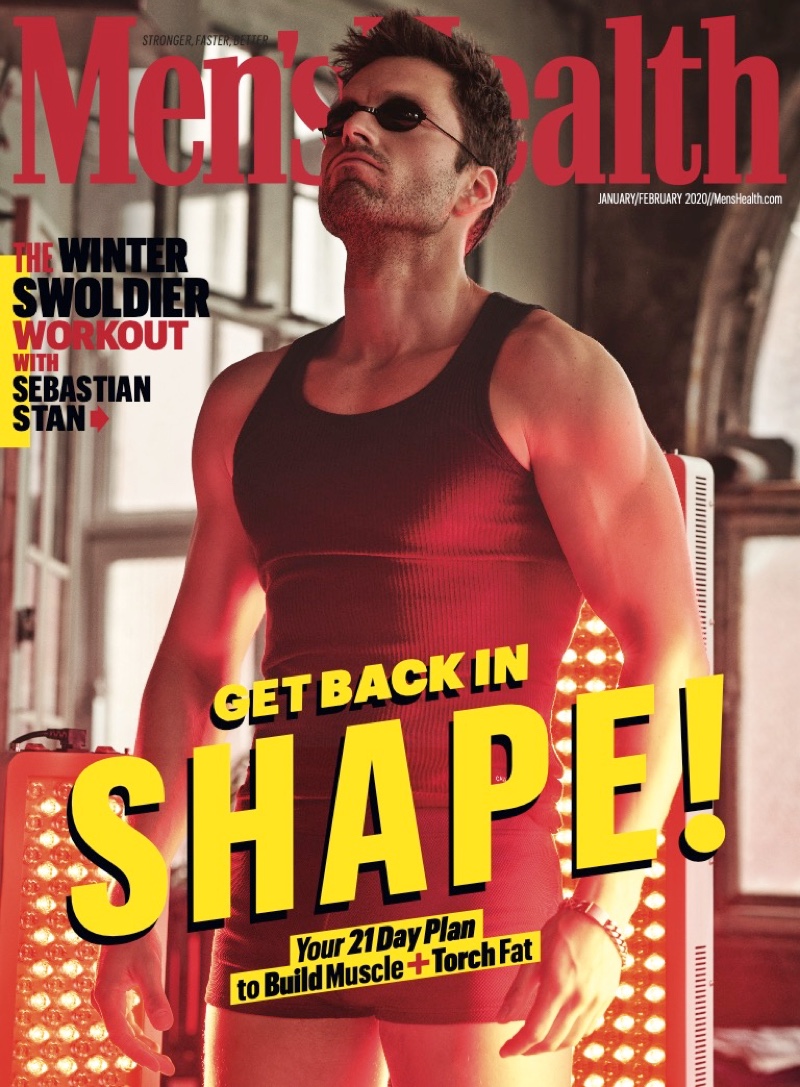 Sebastian Stan Men's Health Photo Shoot