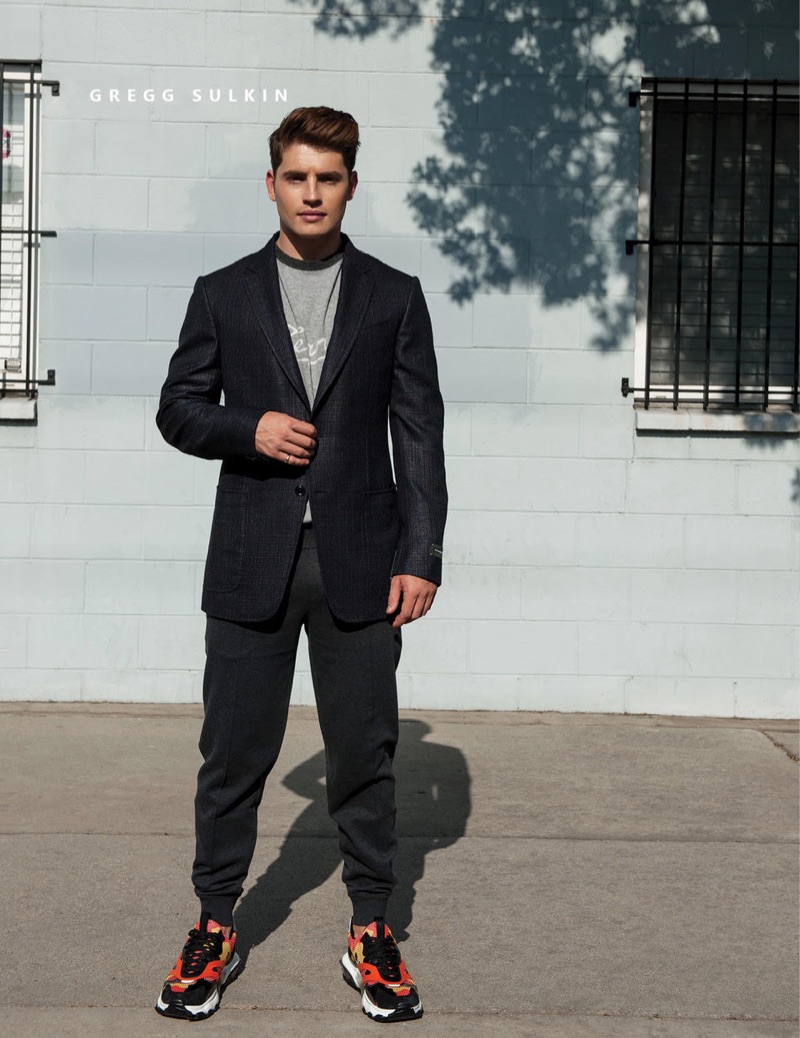 Ryan Jerome photographs Gregg Sulkin for a new feature. The British actor stars in a photo shoot for InLove magazine. Styled by Elena Vasilevsky, Sulkin steps out in trendy designer fashions. He sports popular brands like Fendi and Valentino. Sulkin also talks about his Hulu show Runaways.
Related: Gregg Sulkin & Jay Alvarrez Front Armani Exchange Campaign
Preparing for the role, Sulkin exclaims, I had to get in shape! I said goodbye to the biscuits and hello to protein shakes. He continues, I also had to read the comics and figure out how different my version of Chase would be, compared to the one written in the comics. I love playing Chase. I get to be a badass superhero. I don't think there are many people out there who do not dream of being a superhero one day. It's pretty cool. Read more at InLoveMag.com.
Gregg Sulkin InLove Magazine Photo Shoot