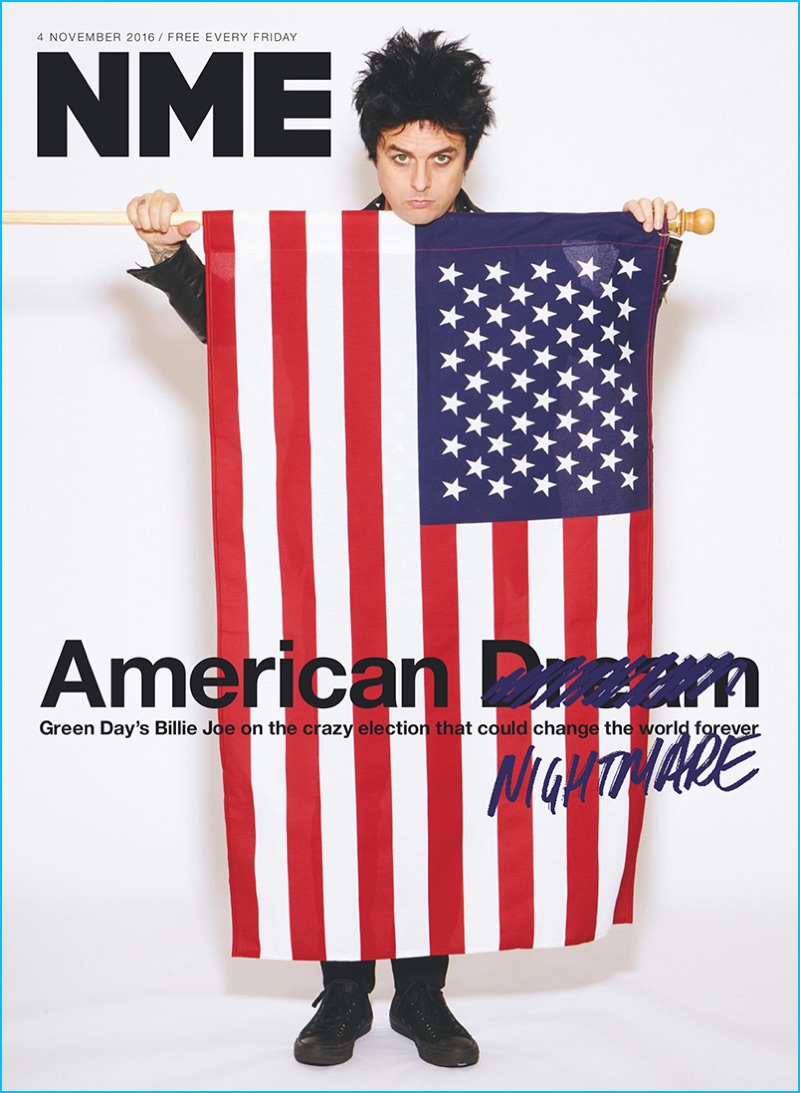 Green Day frontman Billie Joe Armstrong covers the November 4, 2016 issue of NME magazine. Armstrong joins his bandmates Tré Cool and Mike Dirnt for a photo studio session with photographer Matt Salacuse. On the heels of Green Day's twelfth studio album, Revolution Radio, Armstrong gets political.
Related: Brad Pitt Covers T Magazine, Talks Donald Trump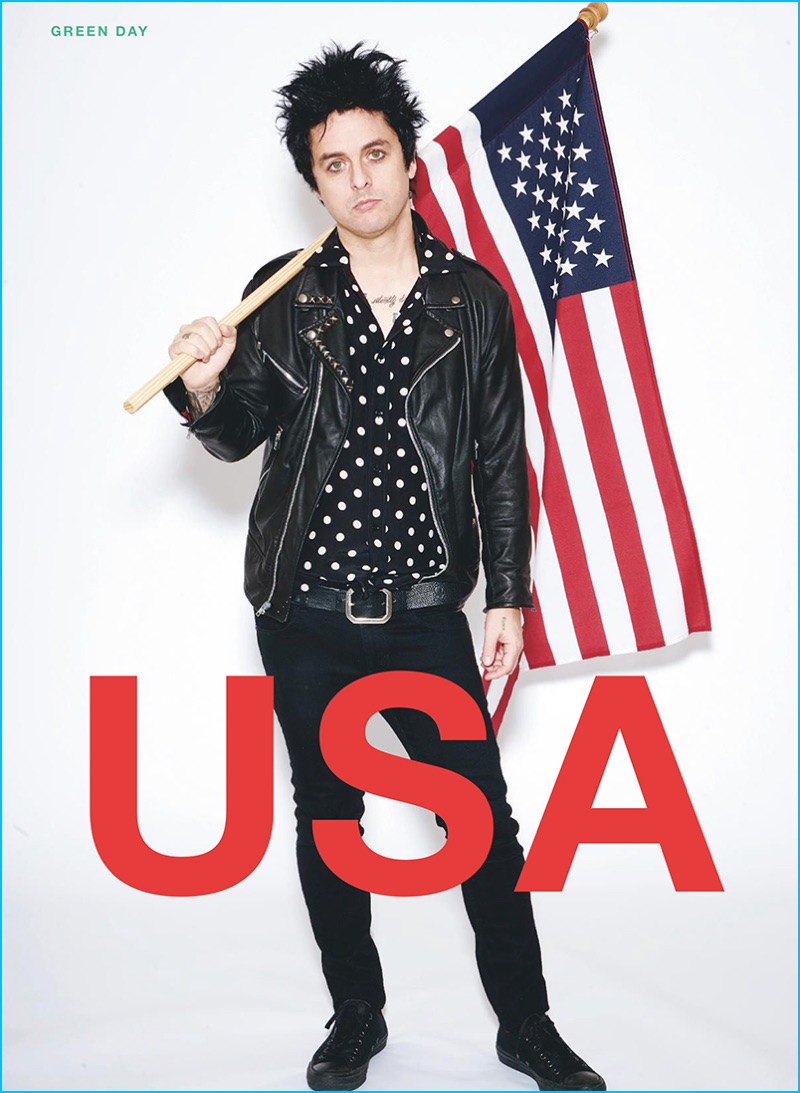 Billie Joe Armstrong on the Rise of Donald Trump
The 44-year-old looks to explain the rise of Donald Trump, blaming it on "uneducated white working-class people." Armstrong continues, "That's the problem right there. There's this white nationalism that's been brewing under the radar for a long time. But now [Trump's] been able to cause people to lash out and blame minorities and it's really confusing. I mean, blatant misogyny going on at the same time."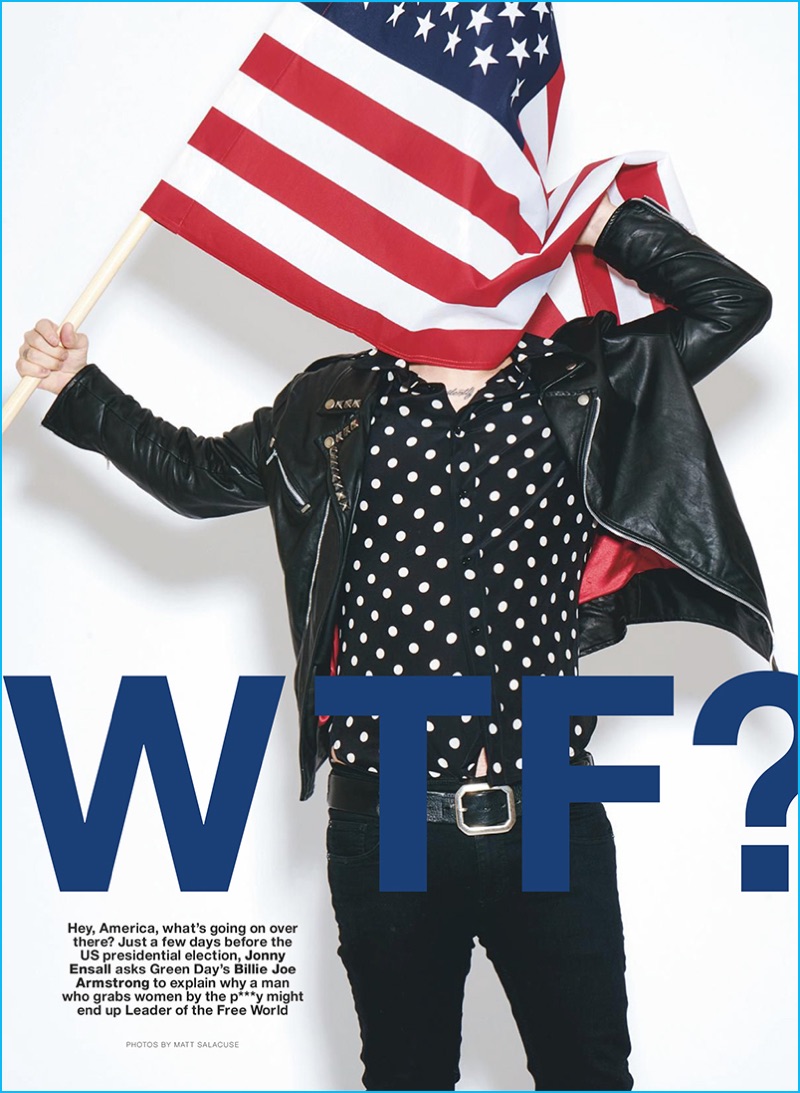 Billie Joe Armstrong on His Family Supporting Donald Trump
Revealing that several members of his family are Trump supporters, Armstrong shares, "I've got family members from Oklahoma that are big Trump supporters. And there's no clear answer on why they're supporting him because he doesn't even have any policies." Armstrong adds, "How can you have an opinion about who you want for the Leader of the Free World when the guy running doesn't have answers to any questions?" Read more on NME.com.
Green Day NME Magazine Photo Shoot