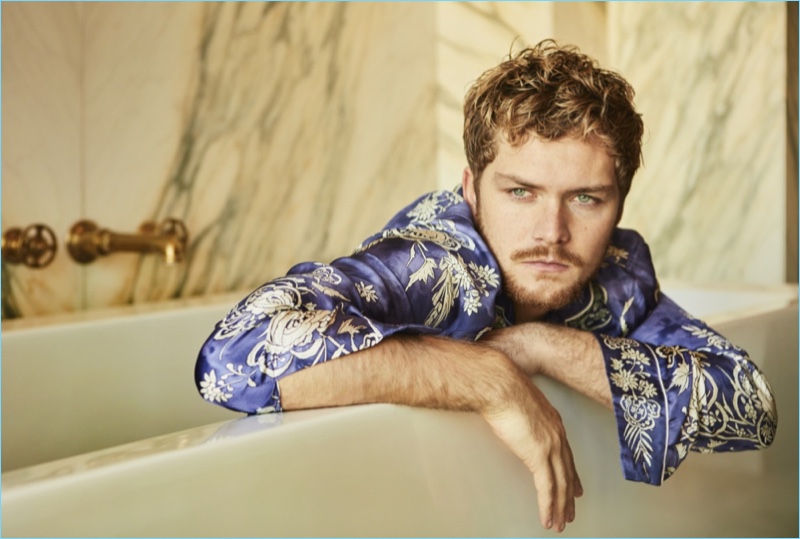 Finn Jones crosses paths with Interview magazine for a new feature. The 28-year-old actor poses for laid-back images by photographer David Needleman. Jones checks into a luxurious hotel for the photo shoot. Here, stylist Joshua Liebman outfits Jones in bold fashions from Gucci, Roberto Cavalli, and more.
Related: Finn Jones Stars in The Laterals Shoot, Talks Iron Fist
Jones dishes on playing Iron Fist's Danny Rand. The English actor shares, "I remember just sitting there and thinking, 'F–k, this is the one.' It was a deep feeling. I was really into Danny's more spiritual side, his strength, and the fact that he was a hero, but a troubled hero. All of those things fitted with where I was in my life." Read more on InterviewMagazine.com.
Finn Jones Interview Magazine Photo Shoot