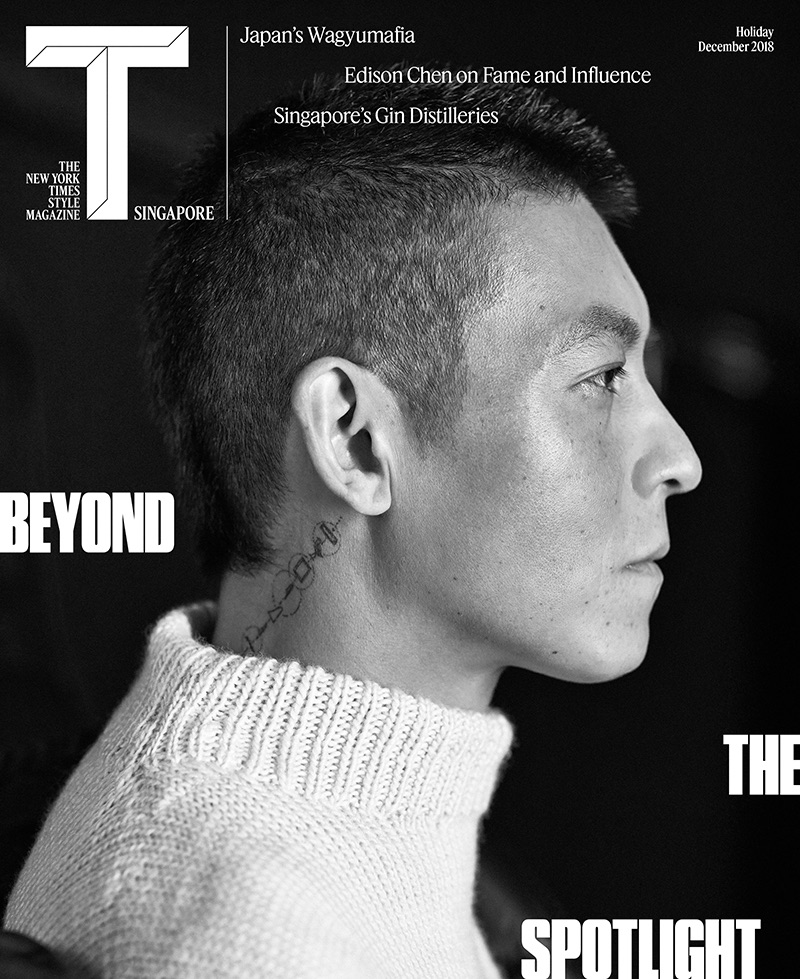 Edison Chen visits The Polo Bar as he connects with The New York Times Style Magazine Singapore for its December 2018 issue. Chen pays tribute to the iconic work of Ralph Lauren by wearing pieces from the designer's various lines. Gregory Woo outfits Chen in casual and formal looks. Meanwhile, Russell James photographs Chen.
Related: American Rhapsody | Oriol Elcacho & Nick Fouquet Model Ralph Lauren for The Rake
Fresh off attending Ralph Lauren's 50th-anniversary party, Chen talks to the magazine about his collaboration with Lauren's POLO line. He explains that it's the most challenging [project] I ever had. Chen continues, I don't want to put a logo on something and say Hey, we did it. I want to penetrate the market further so that it makes sense with this Chinese identity and how to infuse that into [Ralph Lauren's] 50 years of heritage and make sense [of] it, not gimmicks. Read more at TSingapore.com.
Edison Chen The New York Times Style Magazine Singapore