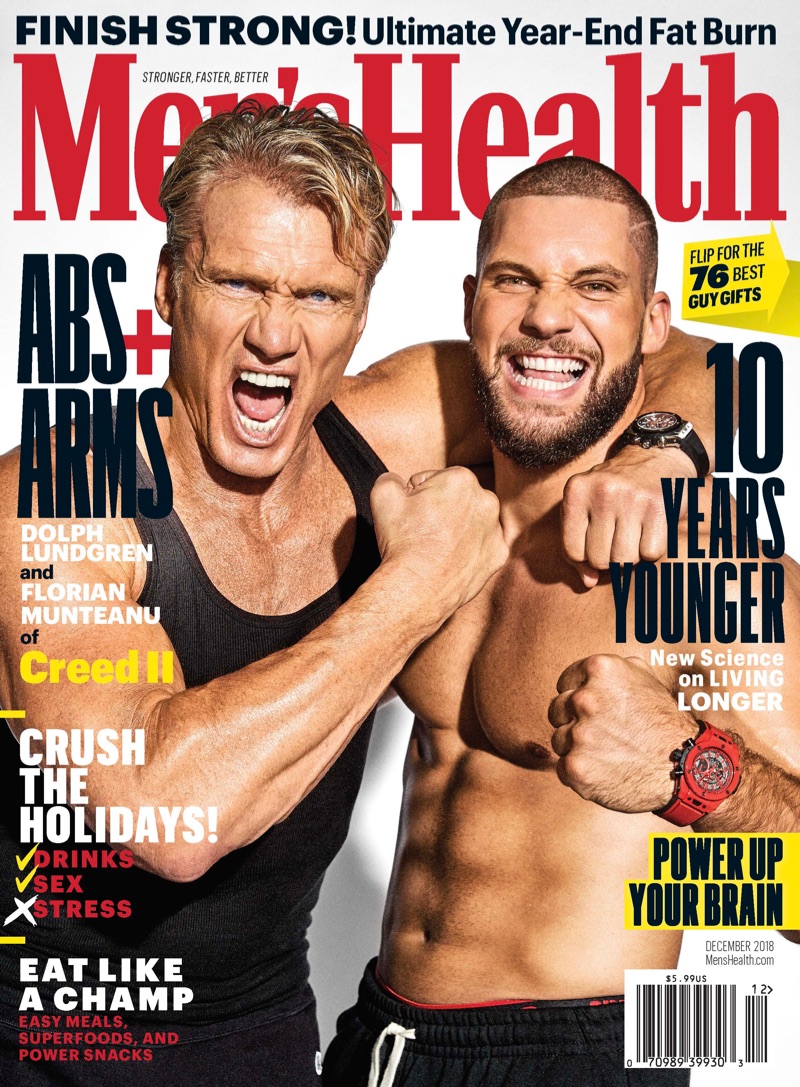 Men's Health connects with Creed II stars Dolph Lundgren and Florian Munteanu for its December 2018 cover story. Ben Watts photographs the actors in activewear from brands such as Michael Kors and Armani Exchange. Lundgren talks to Men's Health about training with Munteanu. When you train together you develop a very pure respect for the person. Immediately, I felt that I went back into the past with my father again.
Related: J.J. Watt, Russell Wilson + More Cover Men's Health
Lundgren continues, If I could match him in something it was enough for me. And I was thinking, as I was watching Florian, There'll be a day when you won't be able to do that anymore. Some people are driven by that. It's part of my life. And it's great to see somebody who can do that too and has a bright future ahead of him being that physical person.
Discussing Creed II, Munteanu adds, People are gonna be shocked. They underestimate [Lundgren], underestimate his abilities as an actor. Only see him maybe as badass motherfucker who wants to destroy everything. They're going to be fascinated about the way he's playing Ivan Drago now. There will be tears for us. Read more at MensHealth.com.
Dolph Lundgren & Florian Munteanu Men's Health Photo Shoot