David Beckham covers the April 2017 issue of #legend. Starring in a new photo shoot for the magazine, Beckham takes to the studio with photographer Rick Guest. Beckham sports spring styles with an emphasis on Kent & Curwen. Talking to the magazine, Beckham discusses the appointment of Daniel Kearns as Kent & Curwen creative director.
Beckham explains, "I always felt that Daniel was a really important addition to Kent & Curwen. It's such an important position to bring someone into. It had to be the right person. It had to be someone that understood the heritage and the history, but also knew that we wanted to make it our own."
Related: David Beckham Steps Out for Louis Vuitton's Fall '17 Show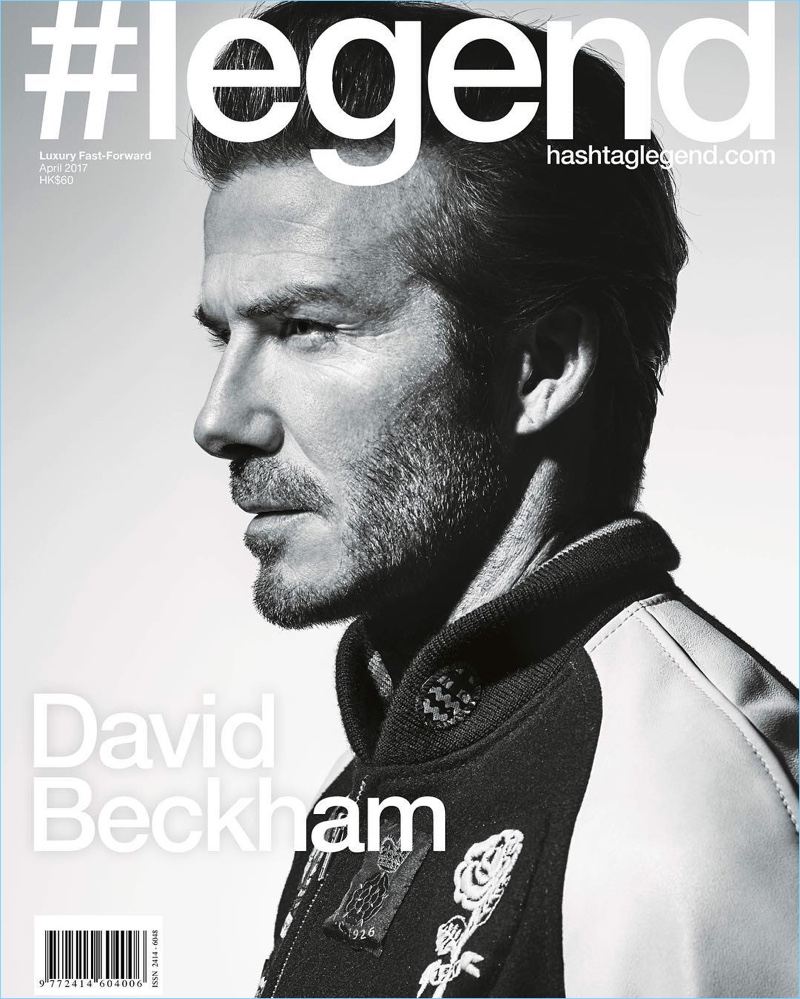 Sharing how his collaboration with Kearns works, Beckham notes, "Obviously, Daniel has got an amazing team behind him, which he put together when he first came on. We speak regularly. When we've got new ideas and new collections, he either emails me or tells me to come into the studio."
Beckham adds, "We share a common vision of staying true to the brand's British heritage while creating iconic pieces that could belong in a modern man's everyday wardrobe. My sons are also very into Kent & Curwen and constantly raid my closet. It's also about creating collections with multigenerational appeal." Read more on HashtagLegend.com.
David Beckham #legend Photo Shoot