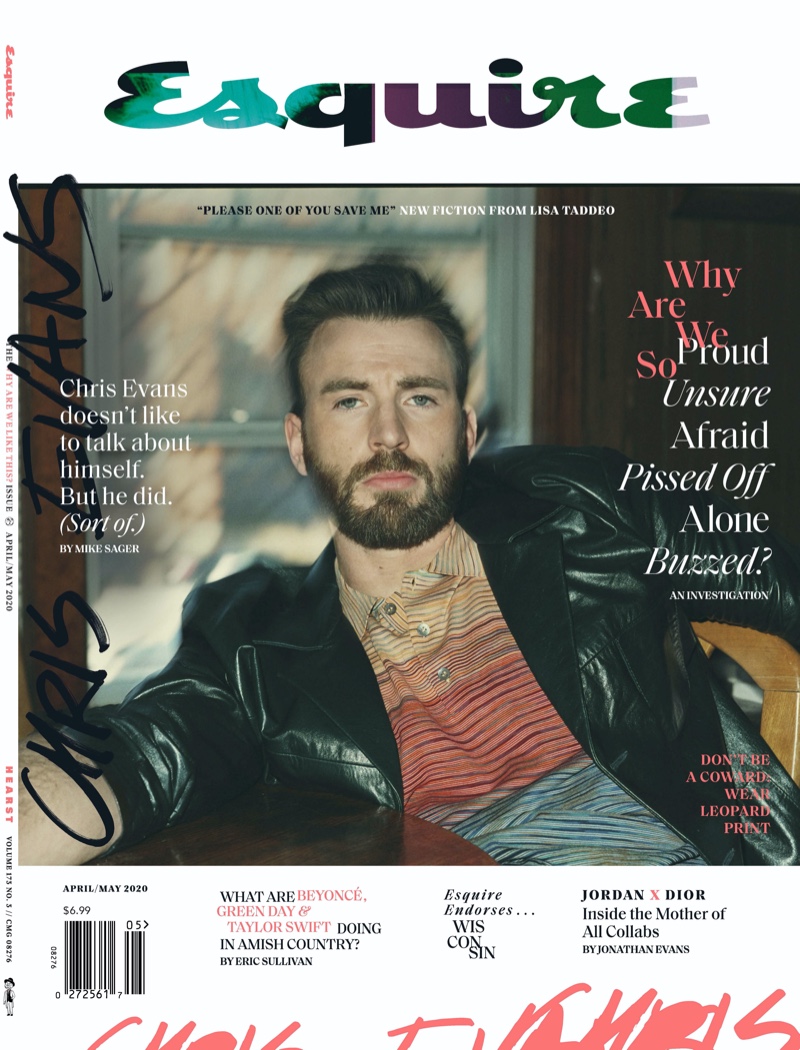 Esquire taps Chris Evans as its cover star for its April/May 2020 issue. The Defending Jacob actor links up with photographer Robbie Fimmano for the accompanying feature entitled "The Escape." Donning bold fashion choices for the season, Evans embraces leather and bold prints. Gracing the pages of Esquire, Evans warms up to the spring-summer 2020 collections of Prada, Missoni, Berluti, and more.
Related: Chris Evans Covers The Hollywood Reporter, Talks Career Post Captain America
Switching gears and discussing his latest project with Esquire, Evans talks about shooting Defending Jacob in the suburbs of Boston, where he grew up. "It felt like I had a regular nine-to-five job. I'd sleep in my own bed; I'd see my family on weekends," says Evans. "A lot of times, you have a bit of a nomadic lifestyle as an actor. You live out of suitcases and in cities, you're not familiar with. Doing Jacob made me feel like I was home but still doing what I love. It was incredibly comforting."
Evans also recalls watching the final cut of Defending Jacob. "It was a little disconcerting," explains Evans. "A lot of scenes where I'm doing certain things, like, for instance, my character's morning routine in the kitchen—there was the tie, the cup of coffee, and I was like, 'Wow, I am watching my dad. I'm old.' It just happened." Read more at Esquire.com.
Chris Evans Esquire Photo Shoot